Wedge House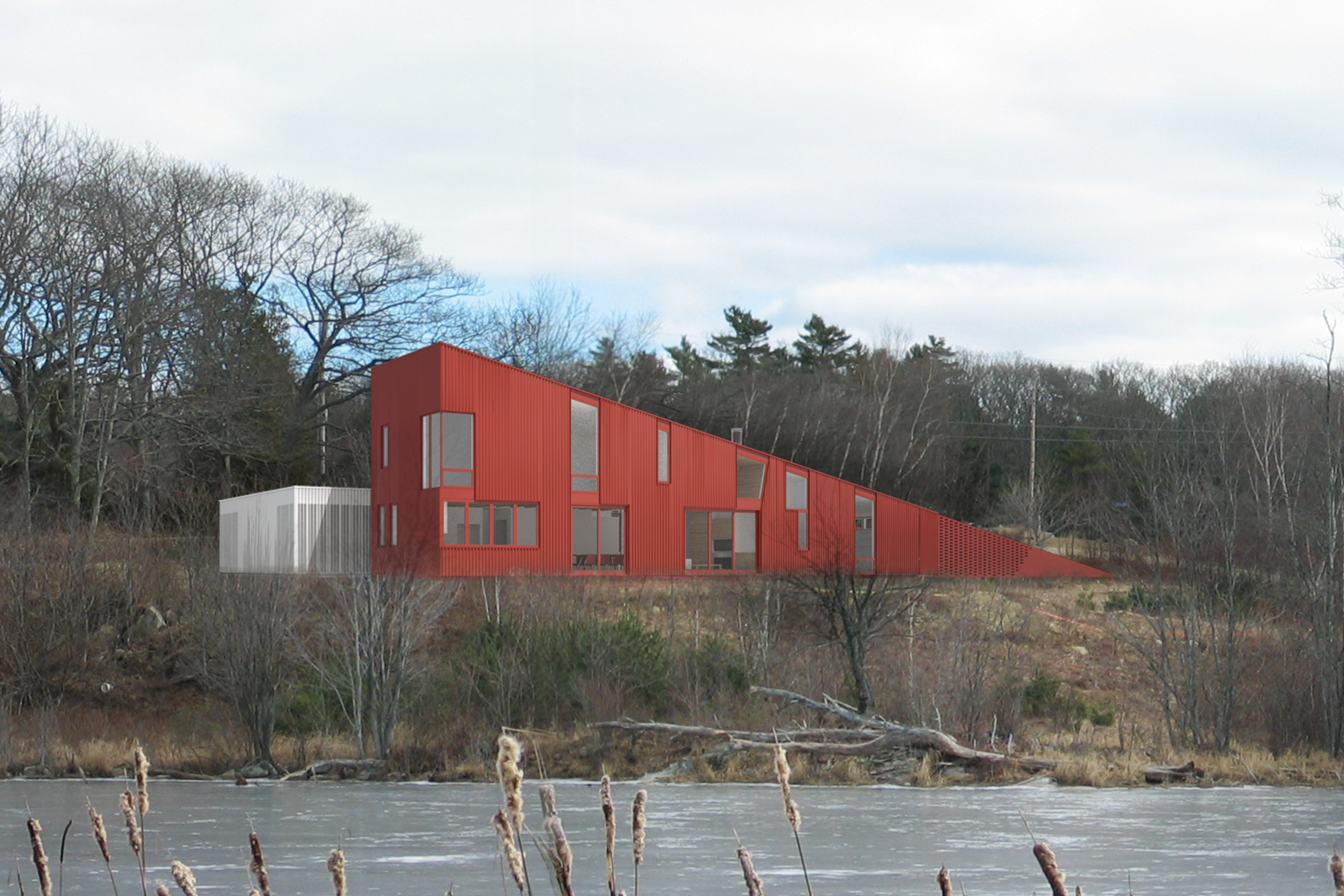 Simple exterior geometry belies interior complexity
Type

House

,

Location

anywhere

Area

1,938 s.f.

Status

Prototype, for purchase

Date

2009

Collaborators

Min | Day
A geometric primitive exterior form on the exterior belies a complex and playful interior. Asymmetric window placement complements the simple shape of the house. Pre-cut, modular structural insulated panels (SIPs) for the exterior walls reduce on-site construction time and provide a high degree of effective thermal insulation (alternative construction with Cross-Laminated Timber or conventional stick-frame are possible). The main house 'wedge' is clad in large, corrugated panels of Ondura while the square garage is clad in corrugated translucent polycarbonate panels. On the interior, a wood surface wraps certain floors, walls, and ceilings to thematically separate public and private spaces.
The Wedge House is a prototype designed to be adjusted for different sites. The first design is for the coast of Maine, and a version, the Wanaka Wedge House, was recently complted on the South Island of New Zealand. Originally available from Hometta.com, plans for the Wedge House may be purchased from Actual Architecture Co.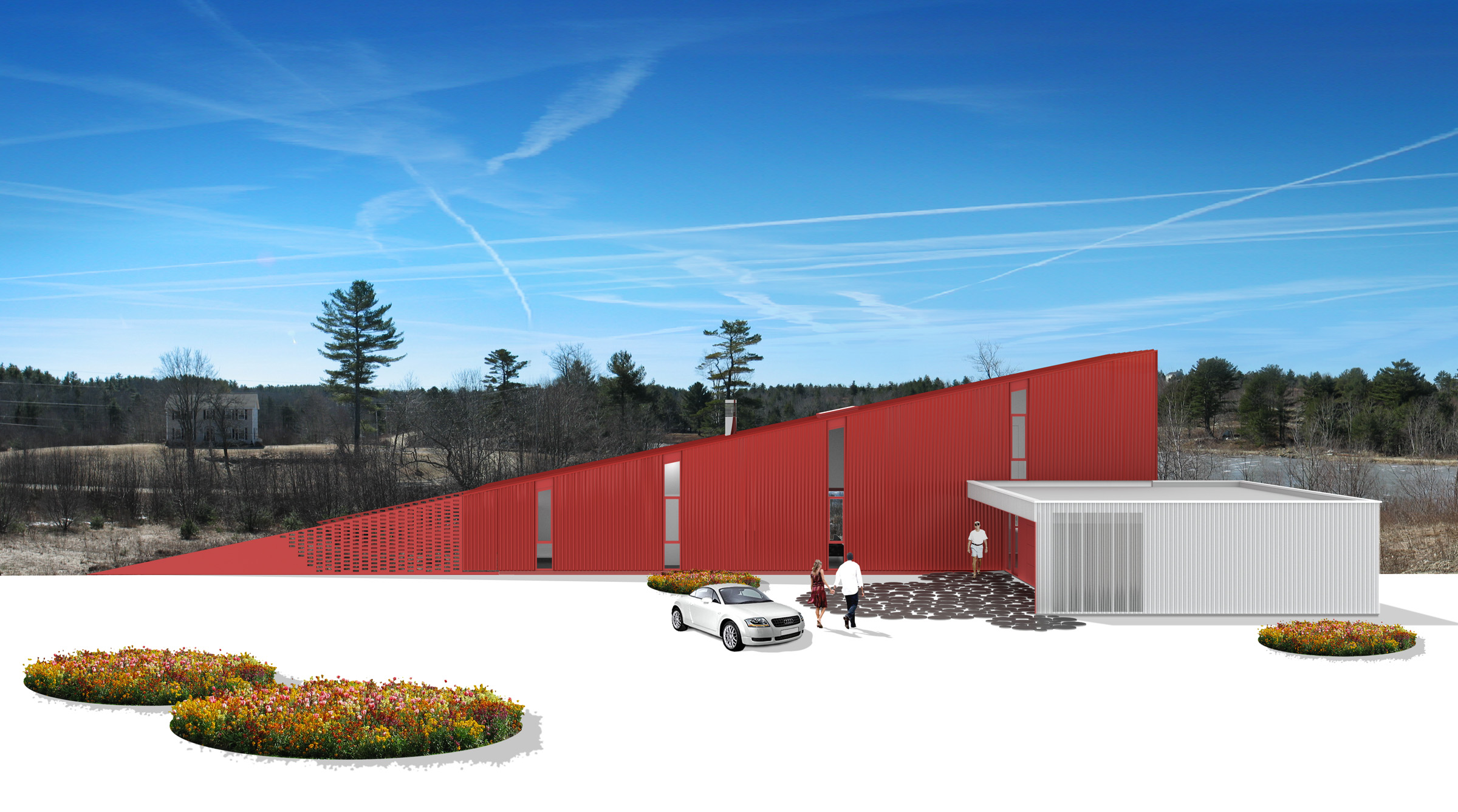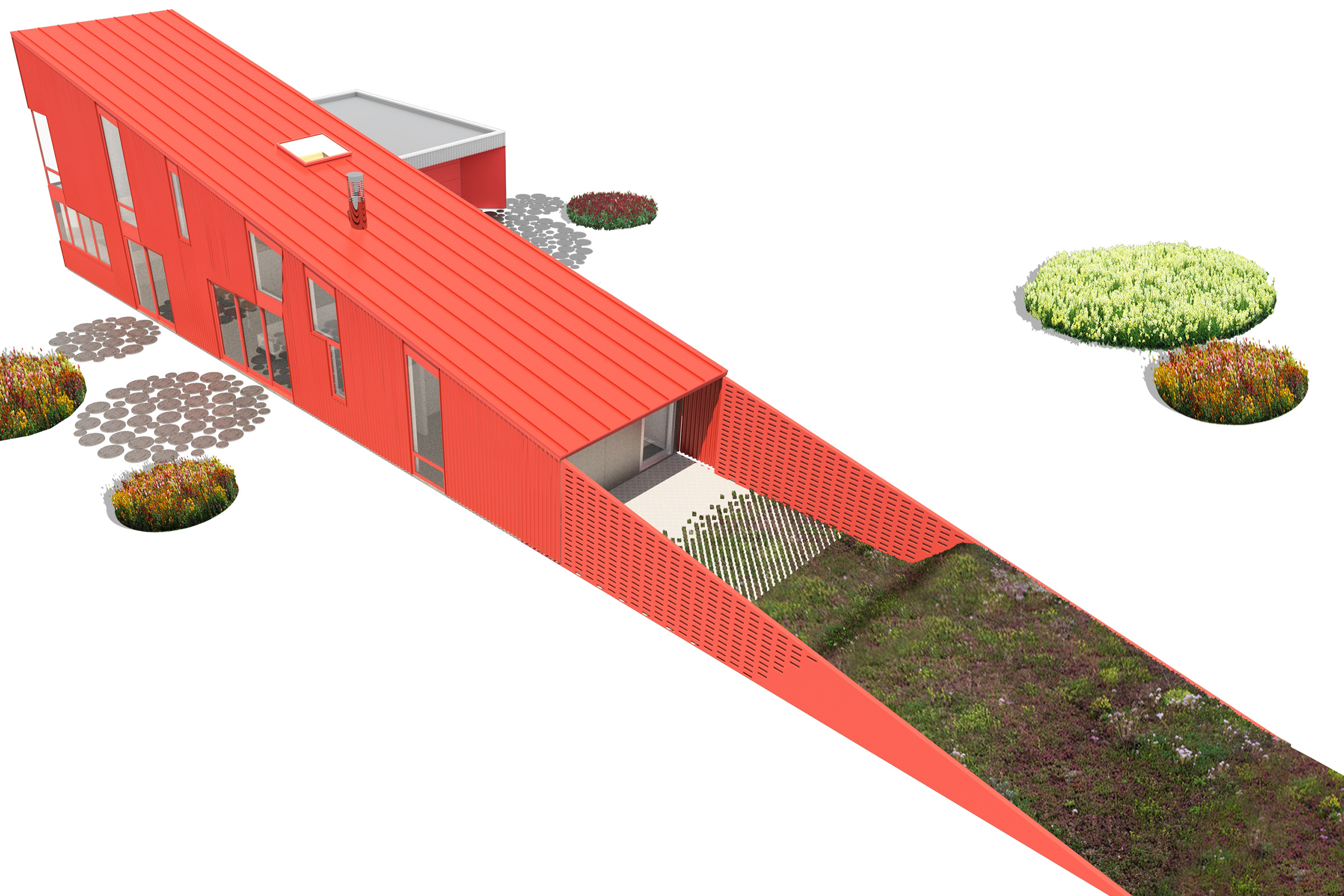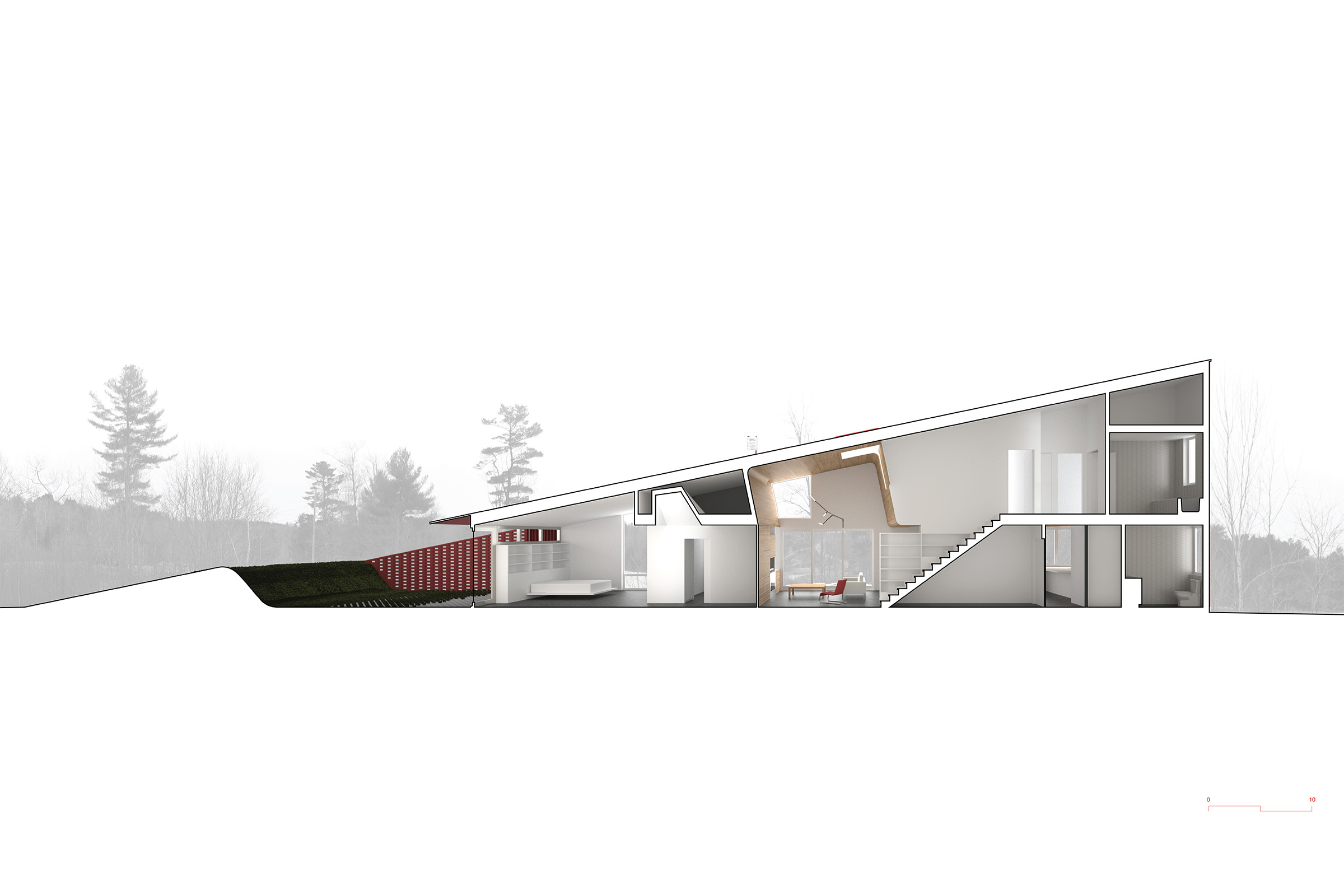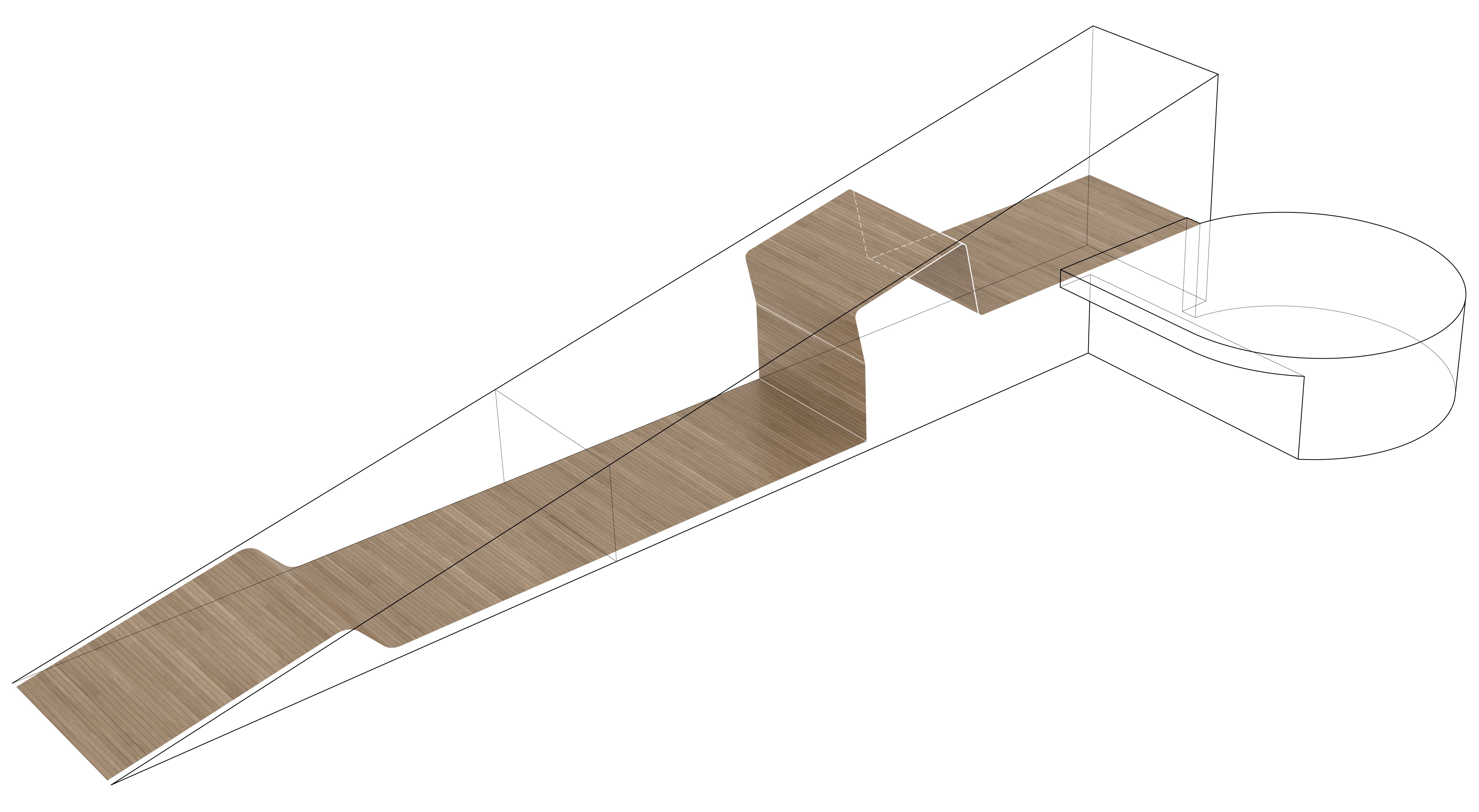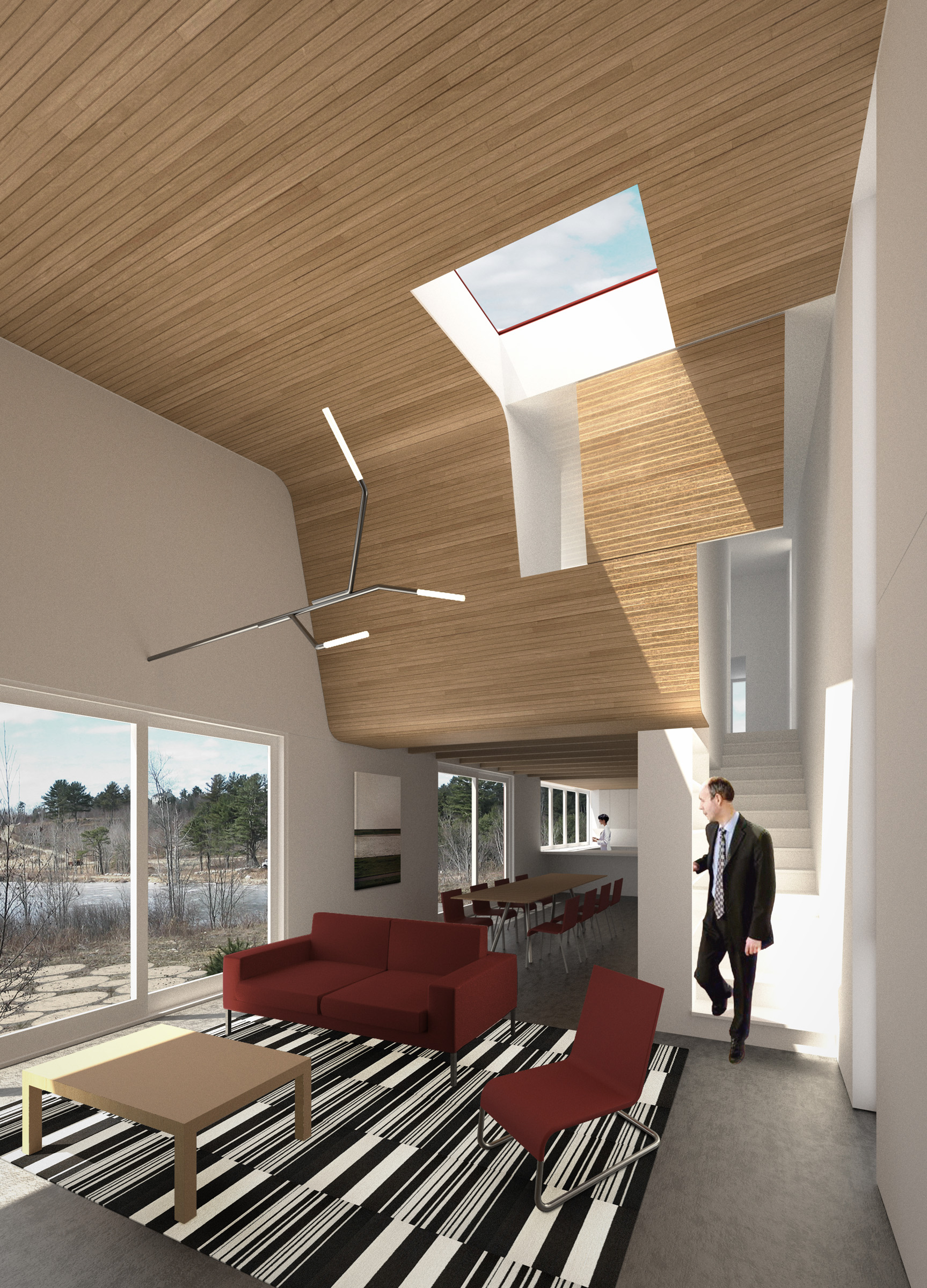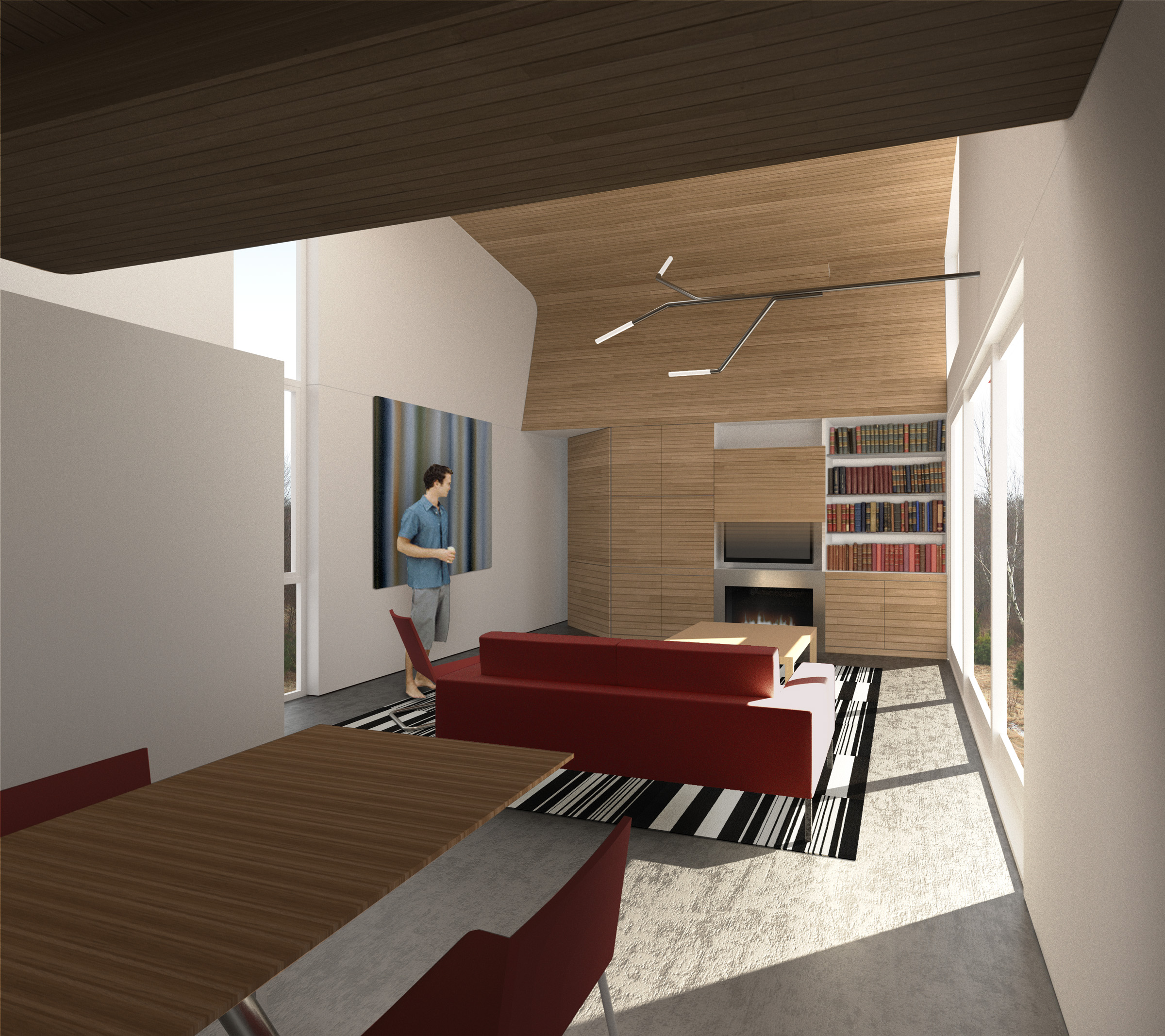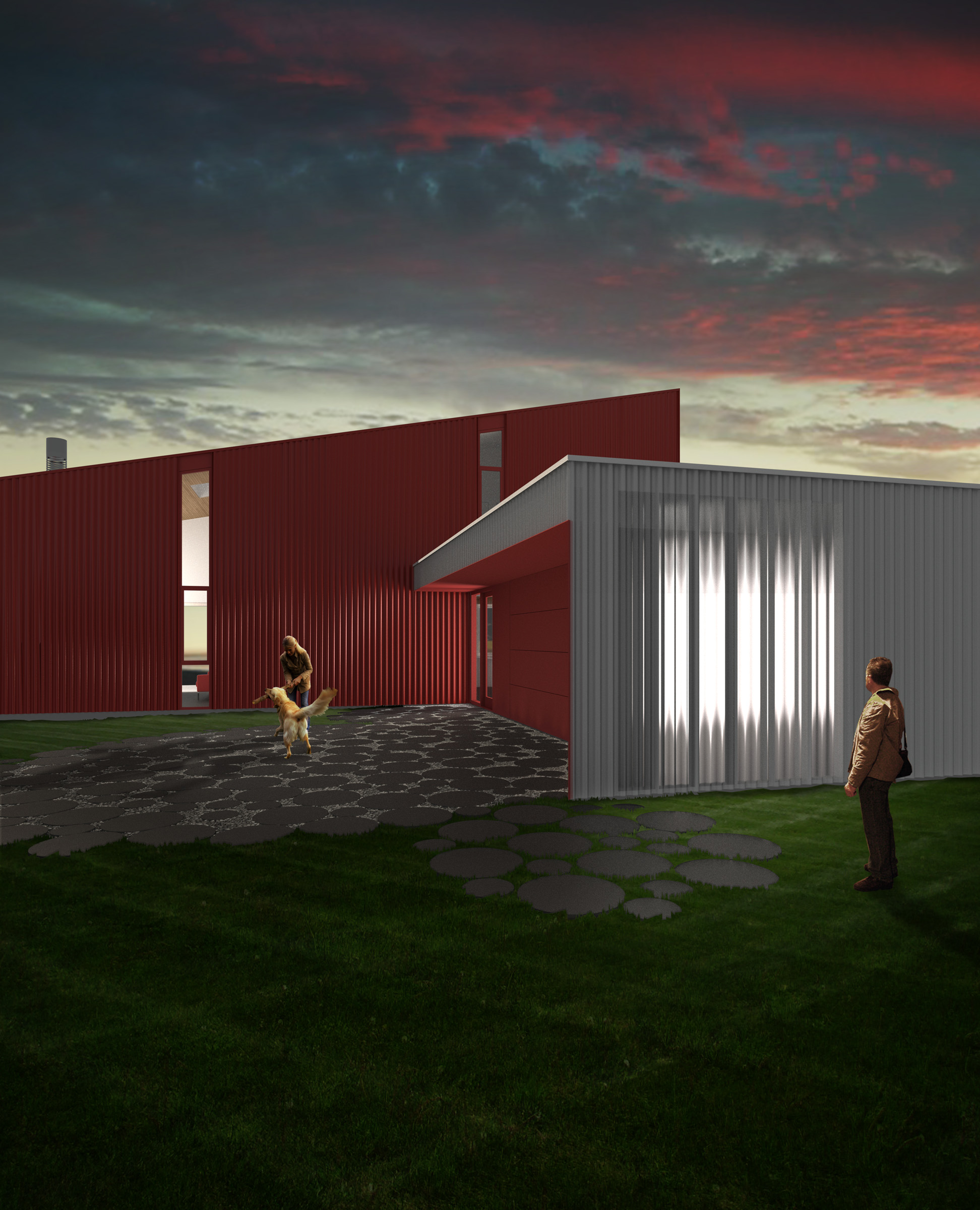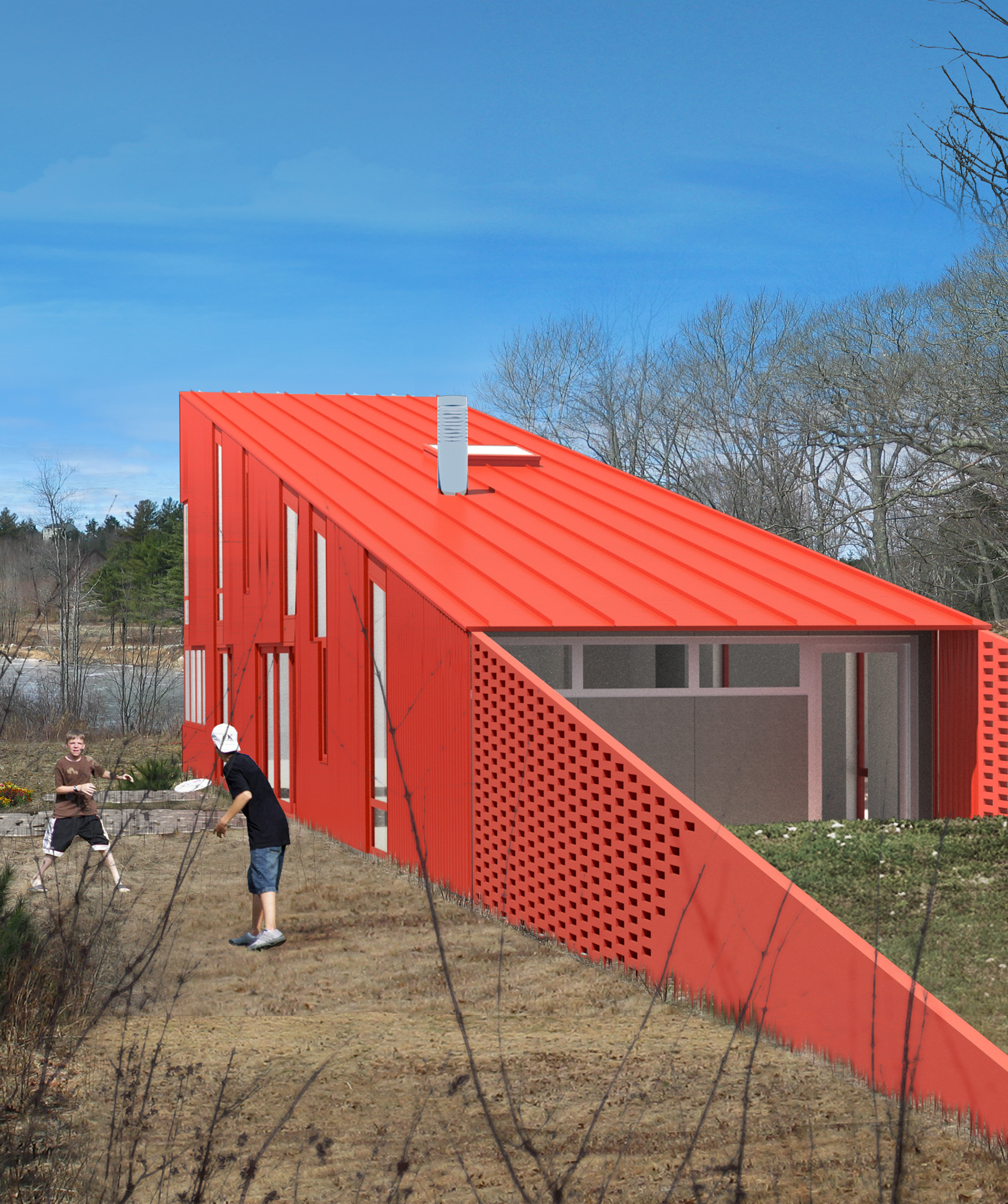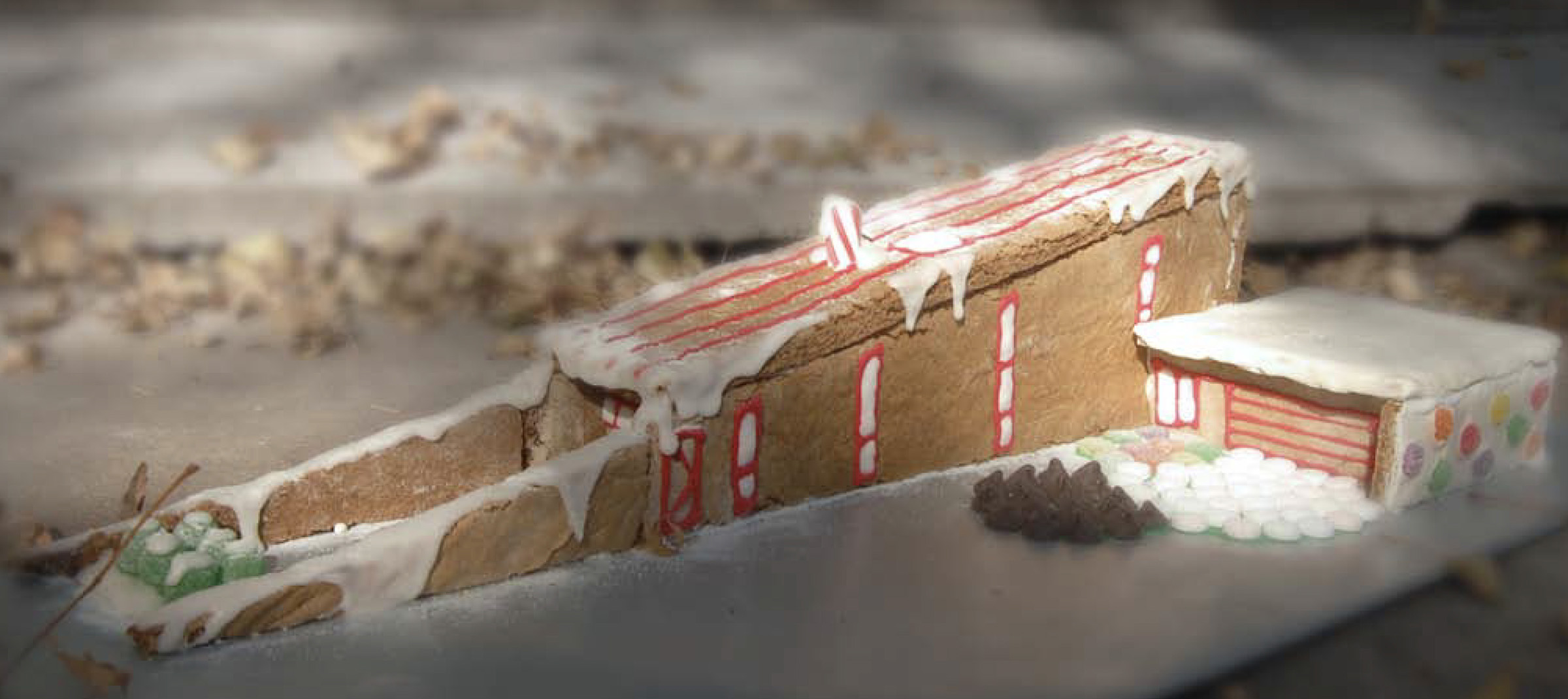 Plans for a gingerbread house version of the Wedge House can be downloaded here.
View by Category:
View by Type: