Plans for a gingerbread house version of the Wedge House can be downloaded here.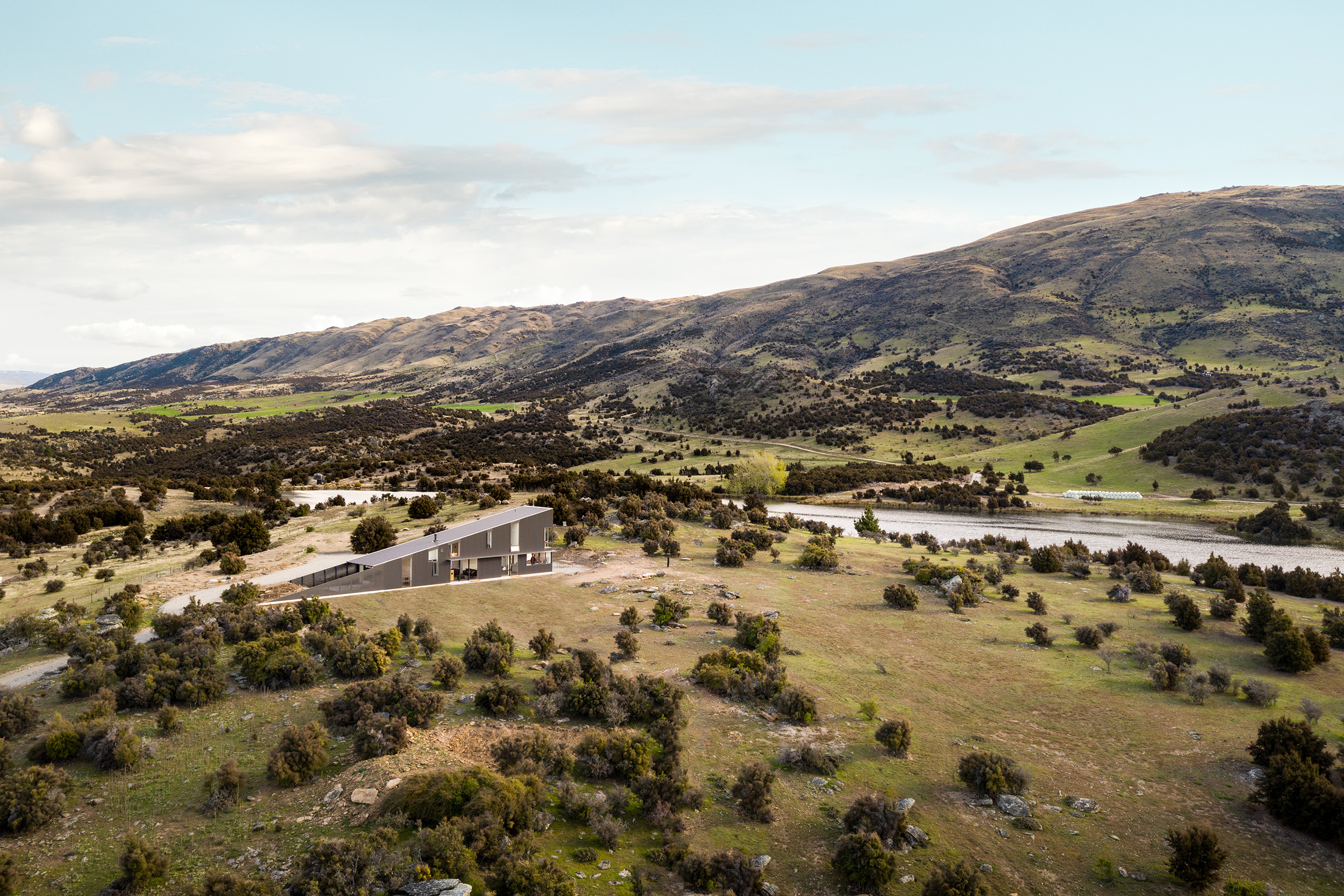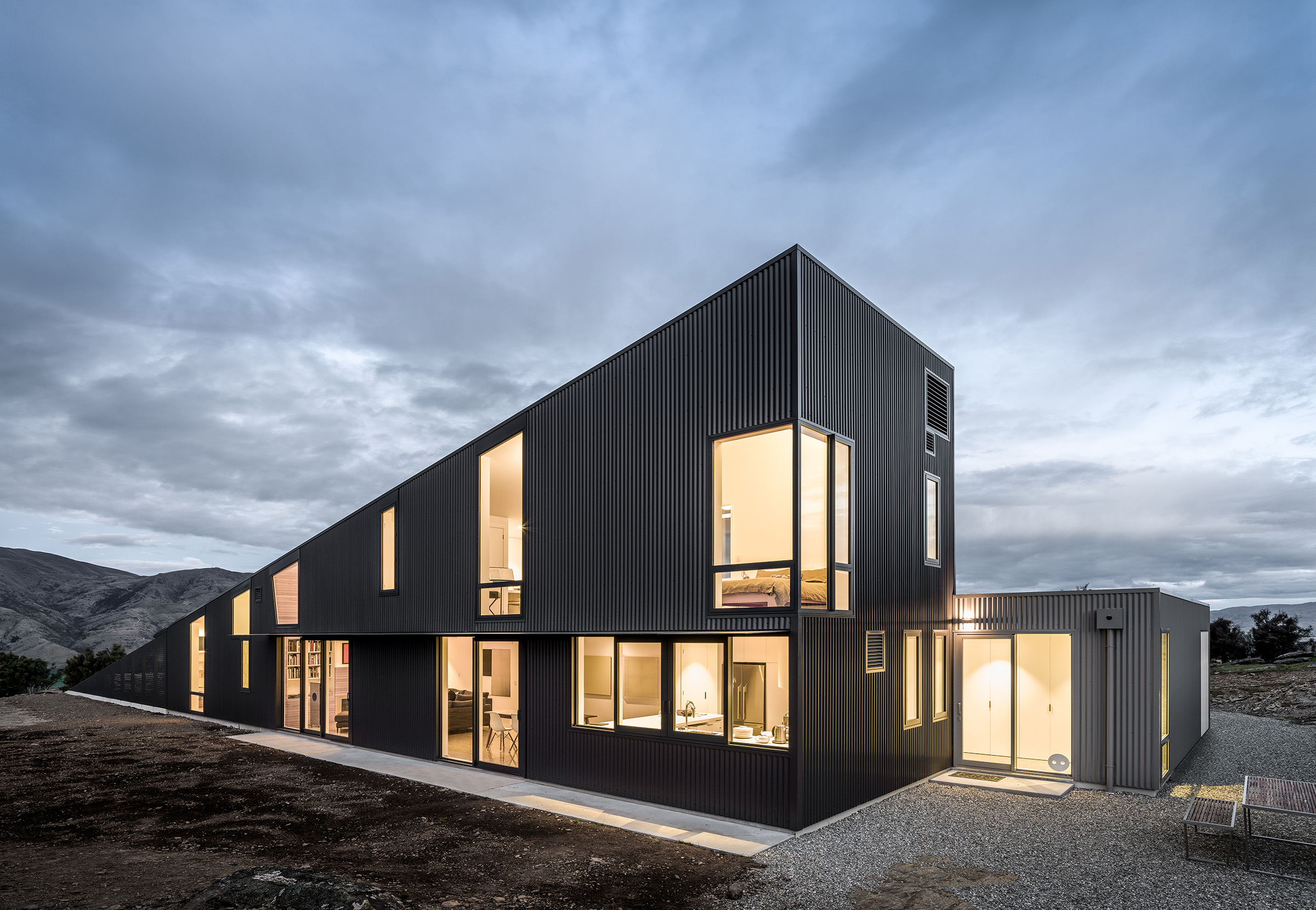 Residential Design Magazine
Dramatic and deferential at the same time, Wanaka Wedge House soars. – Claire Conroy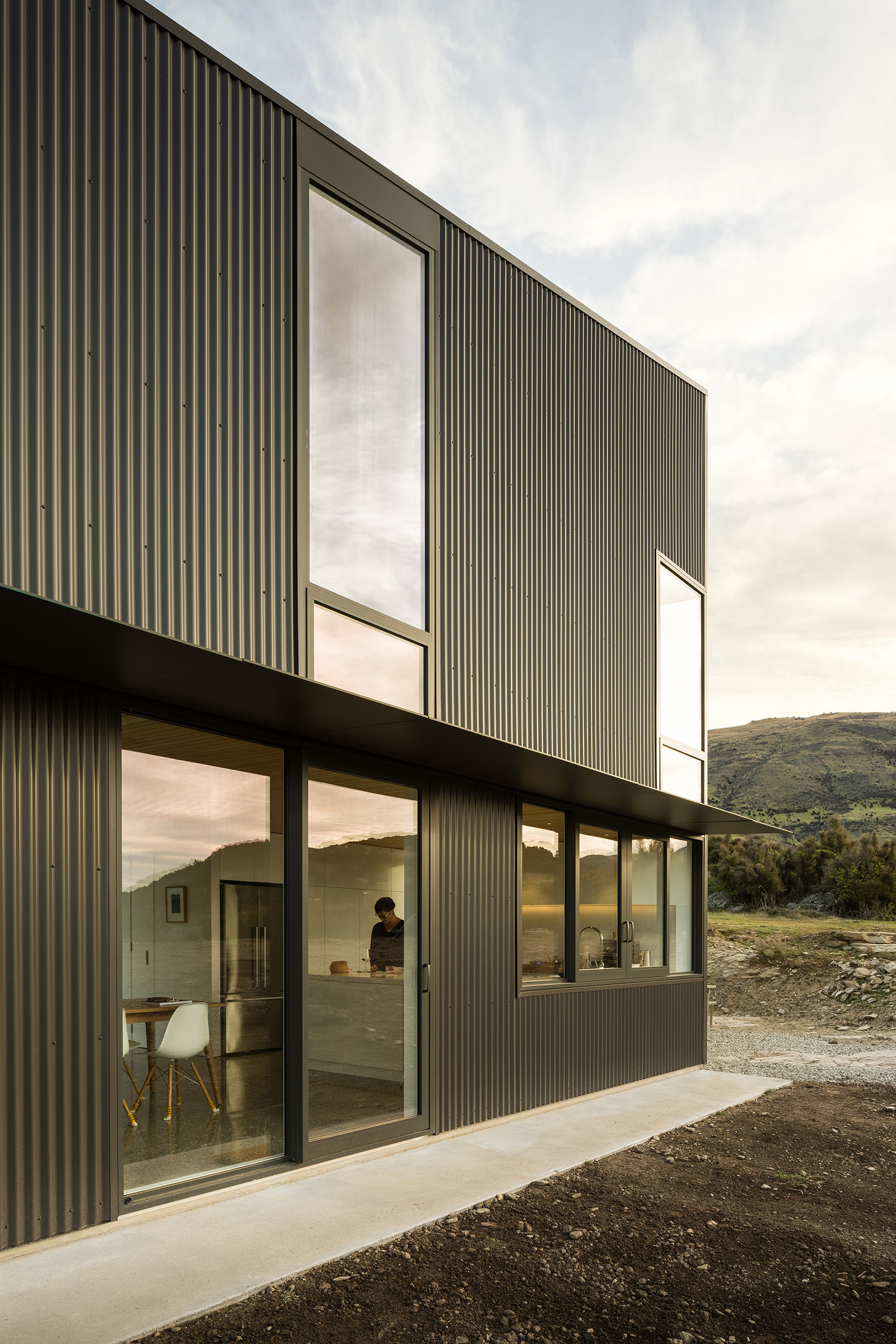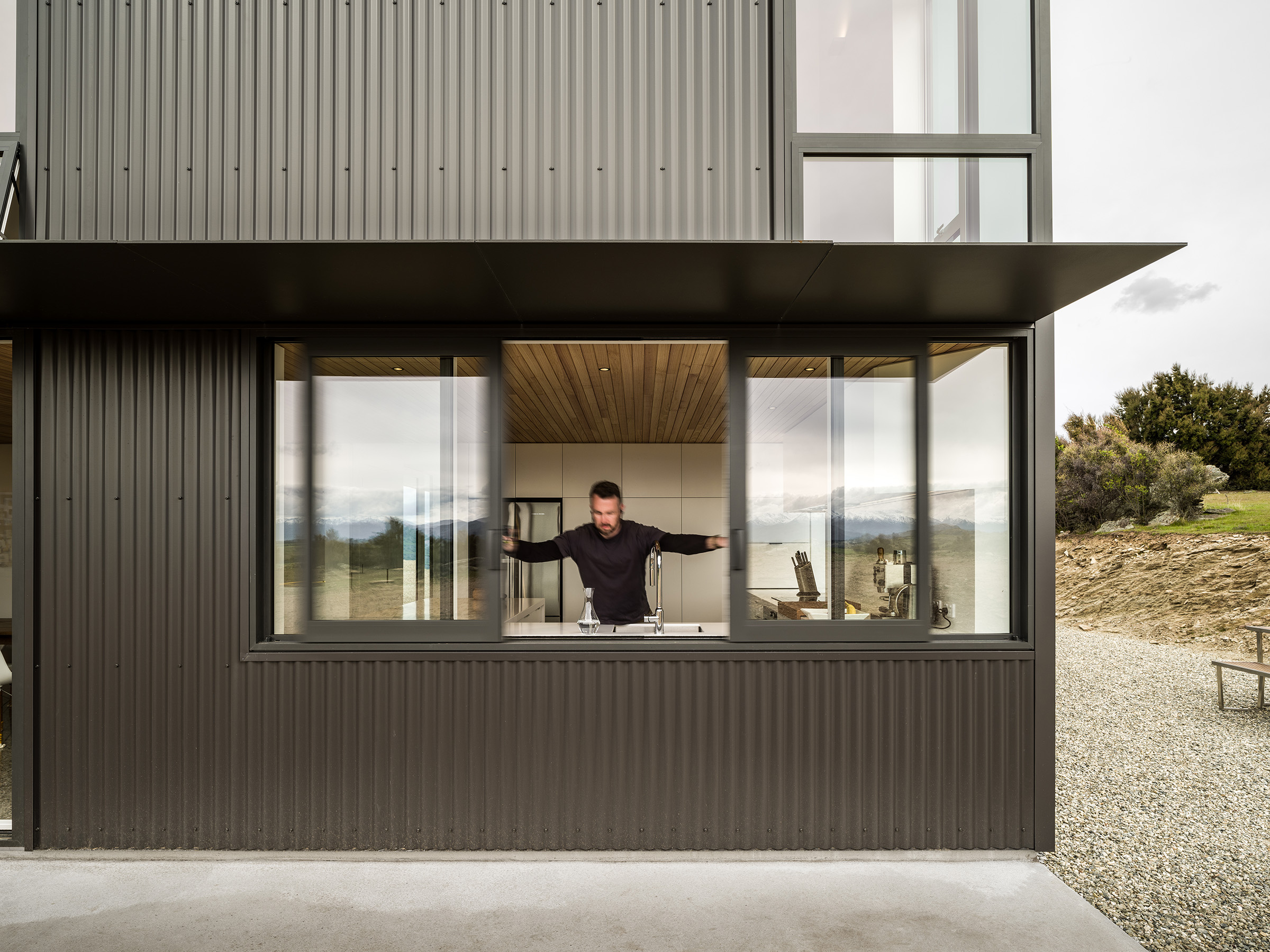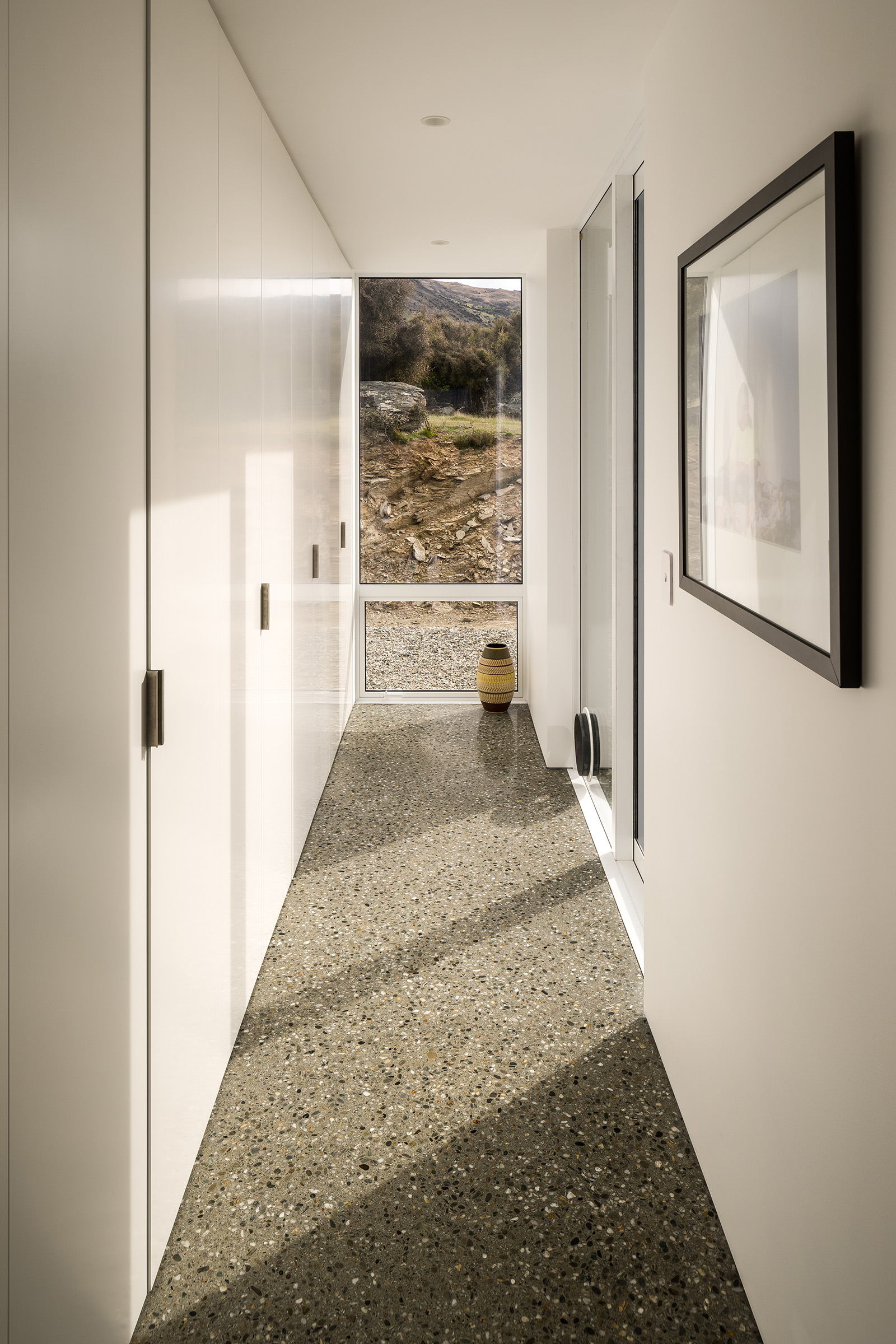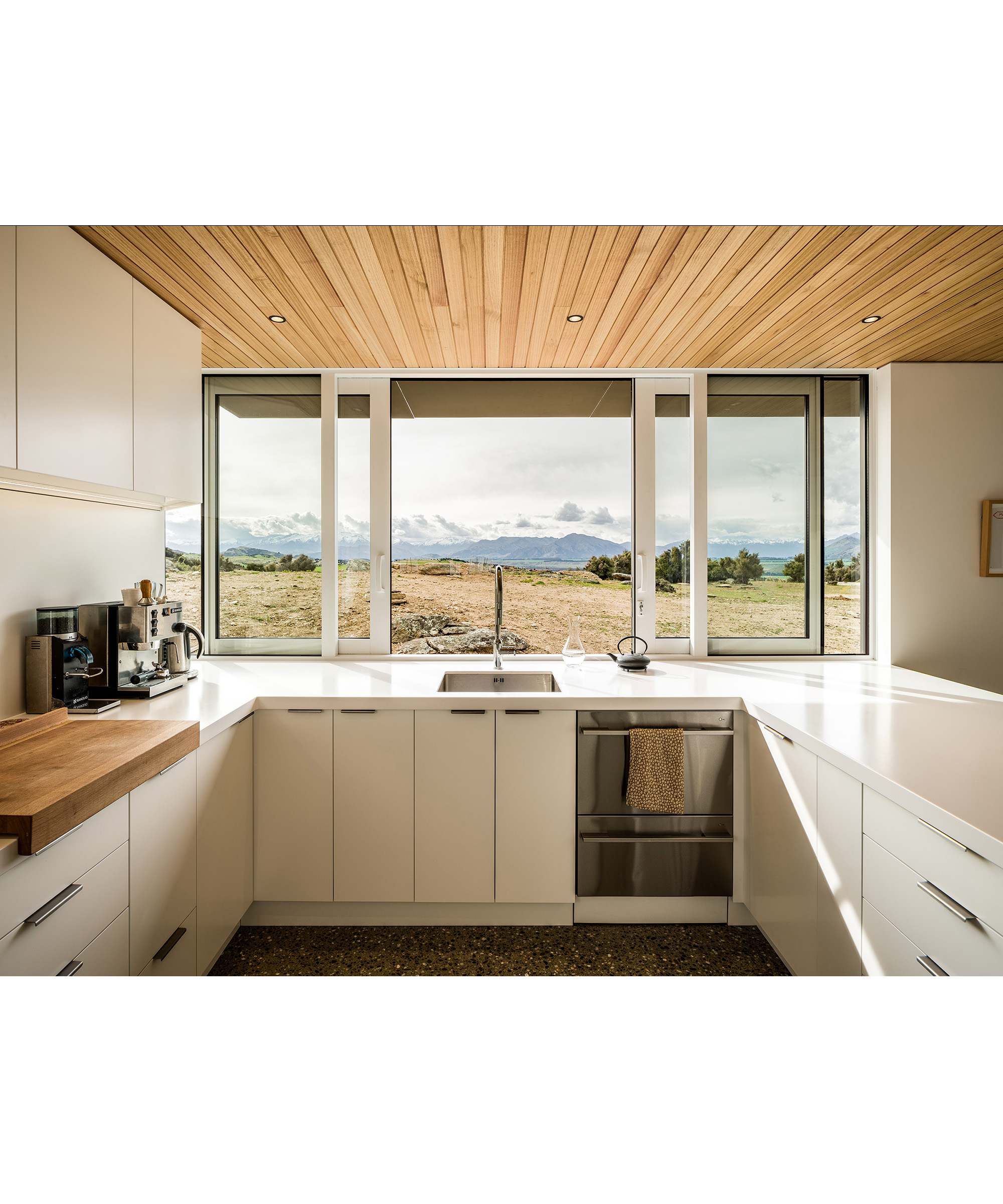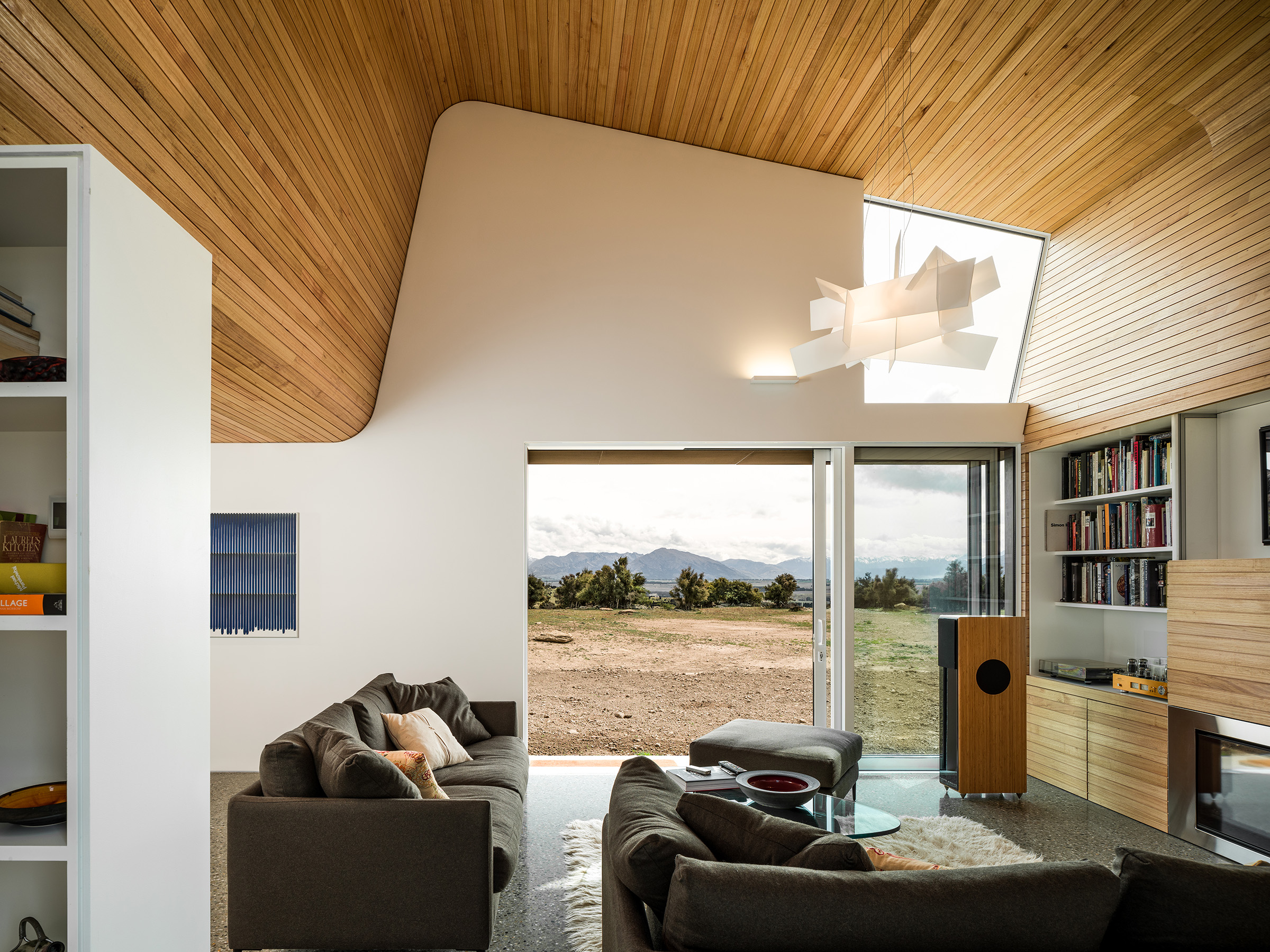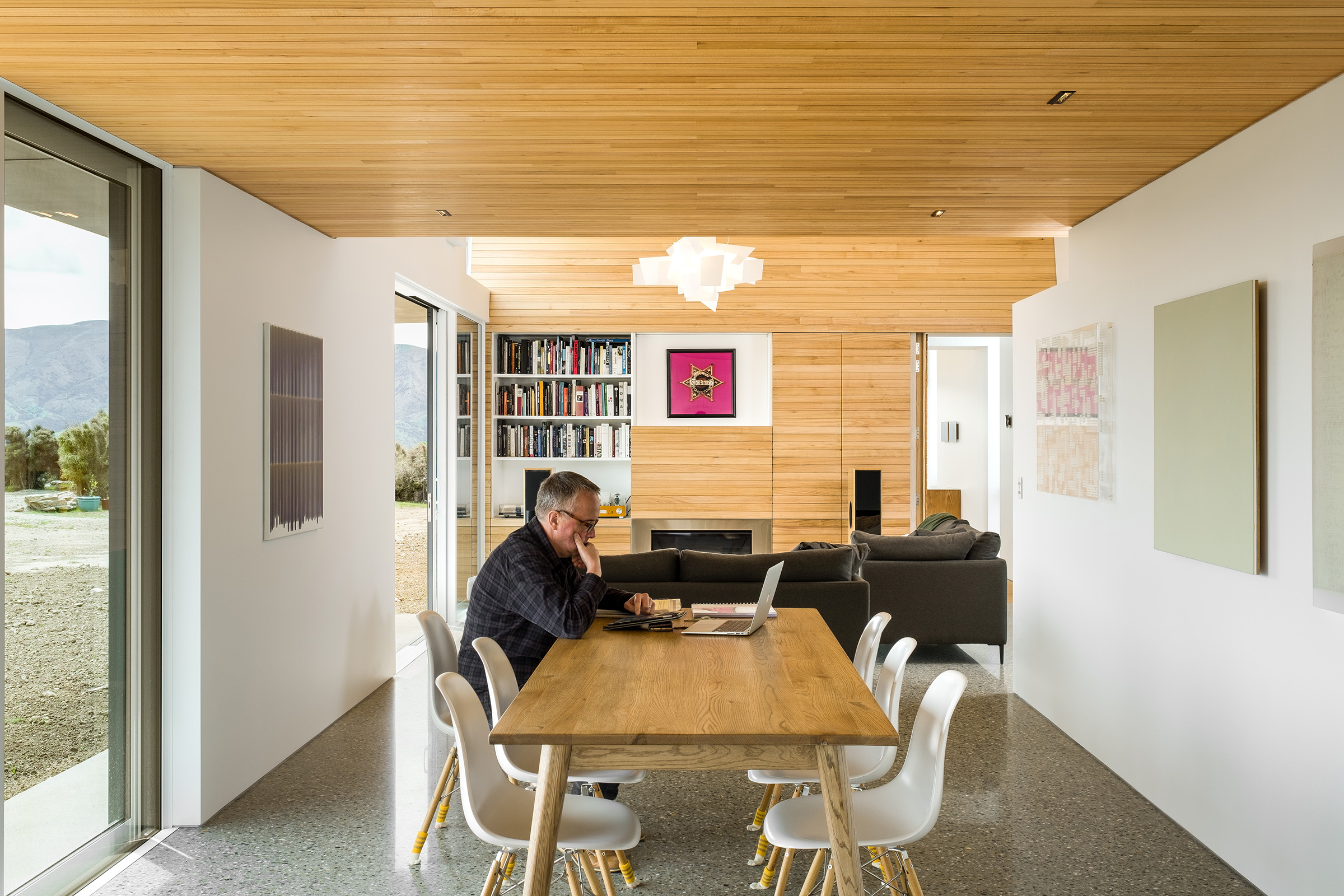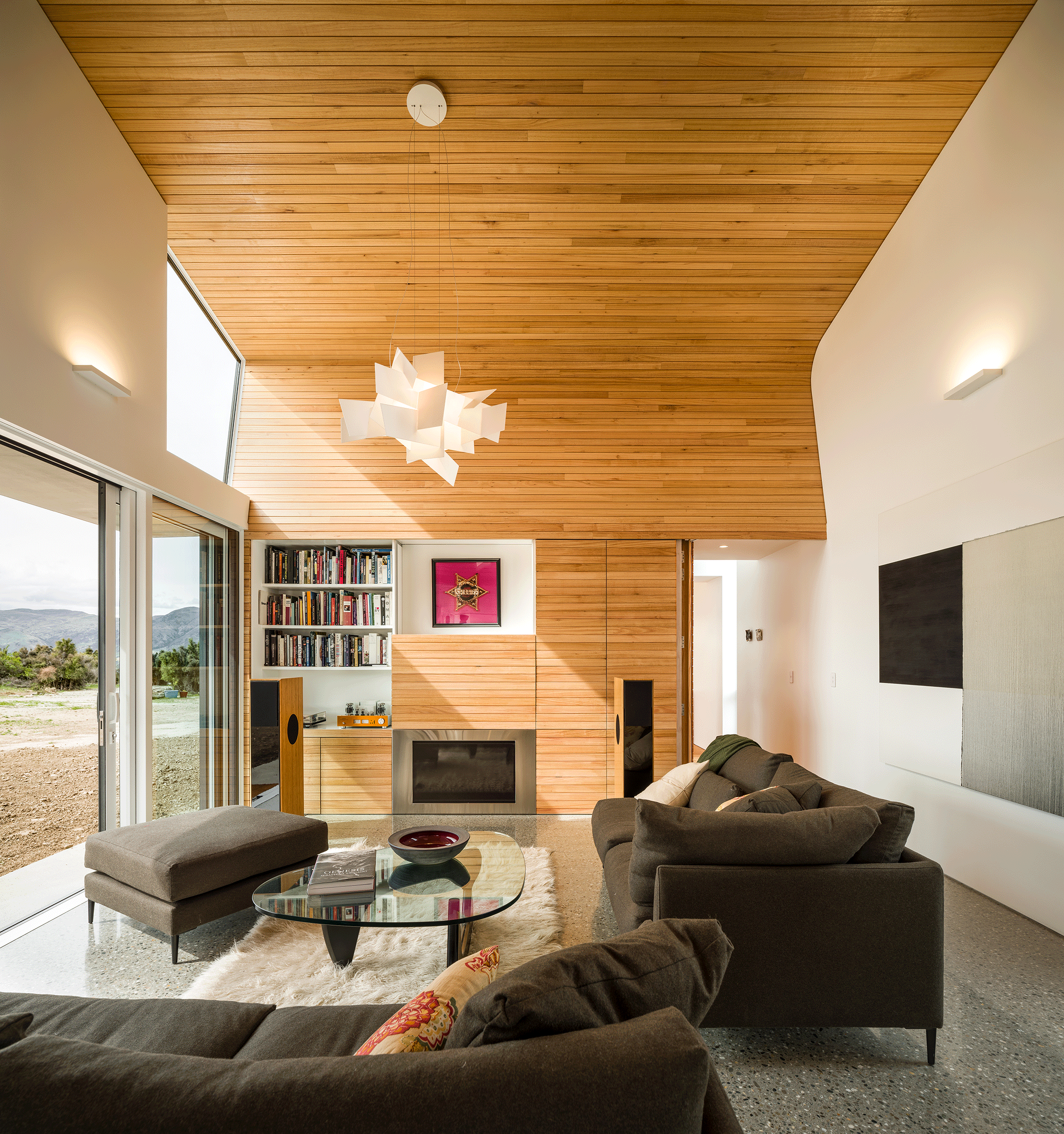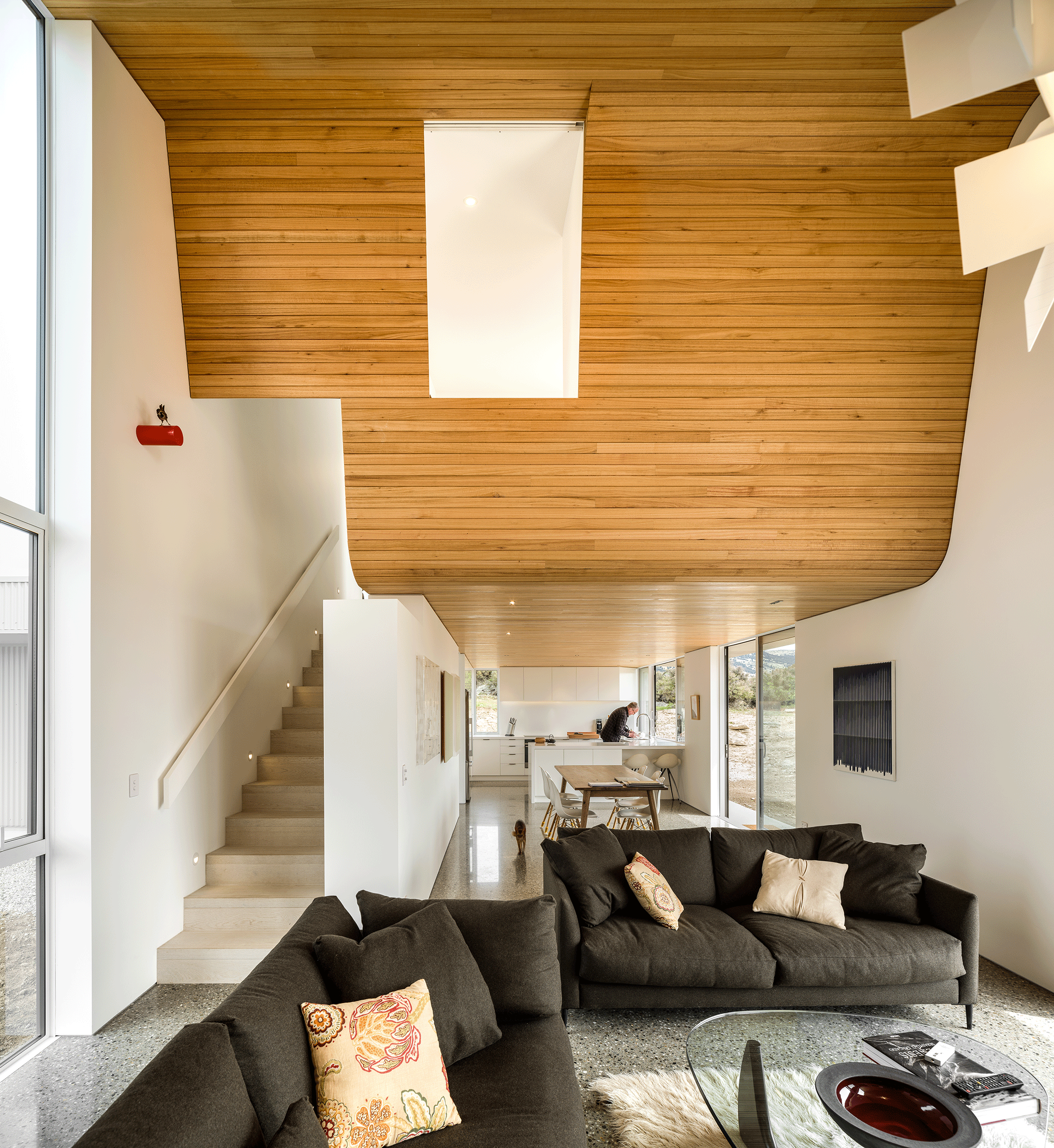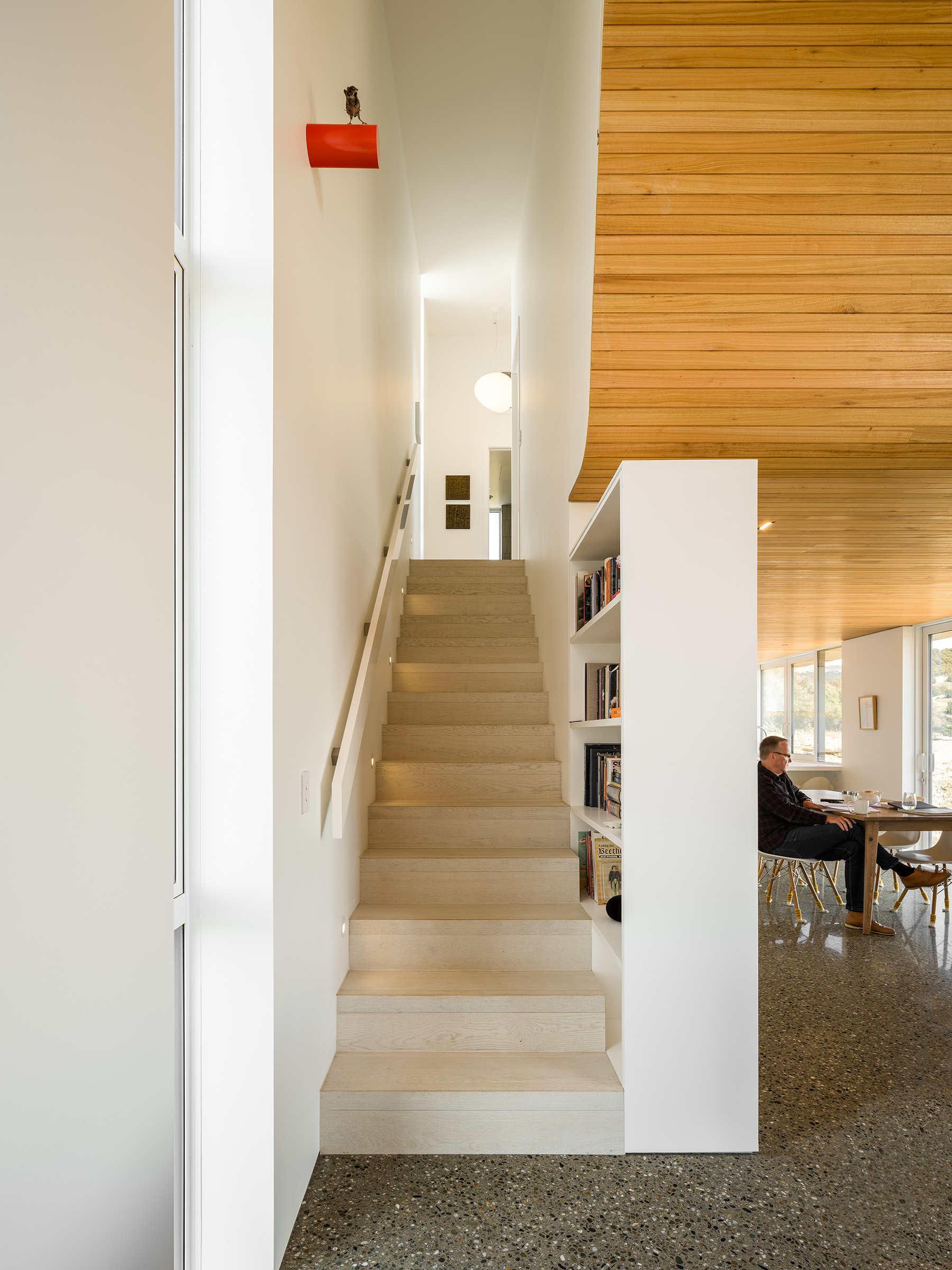 Materials and systems were selected to meet sustainability targets and to satisfy design goals highlighting local finishes and craftspeople. The architects replaced the SIP walls of the prototype with a super-insulated wood-frame structure of LVL lumber to avoid the energy intensive importation of materials. The polished concrete thermal-mass ground floor (featuring local river-stone aggregate) is heated in the winter with an efficient hydronic radiant system. The wood-framed upper floor also includes radiant heat between joists. Windows on opposite sides of the narrow house afford natural ventilation during most days while a whole-house fan at the very top of the "wedge" can evacuate heat and pull cool air from the shaded bottom courtyard. Thermal performance exceeds New Zealand standards for a single-family house.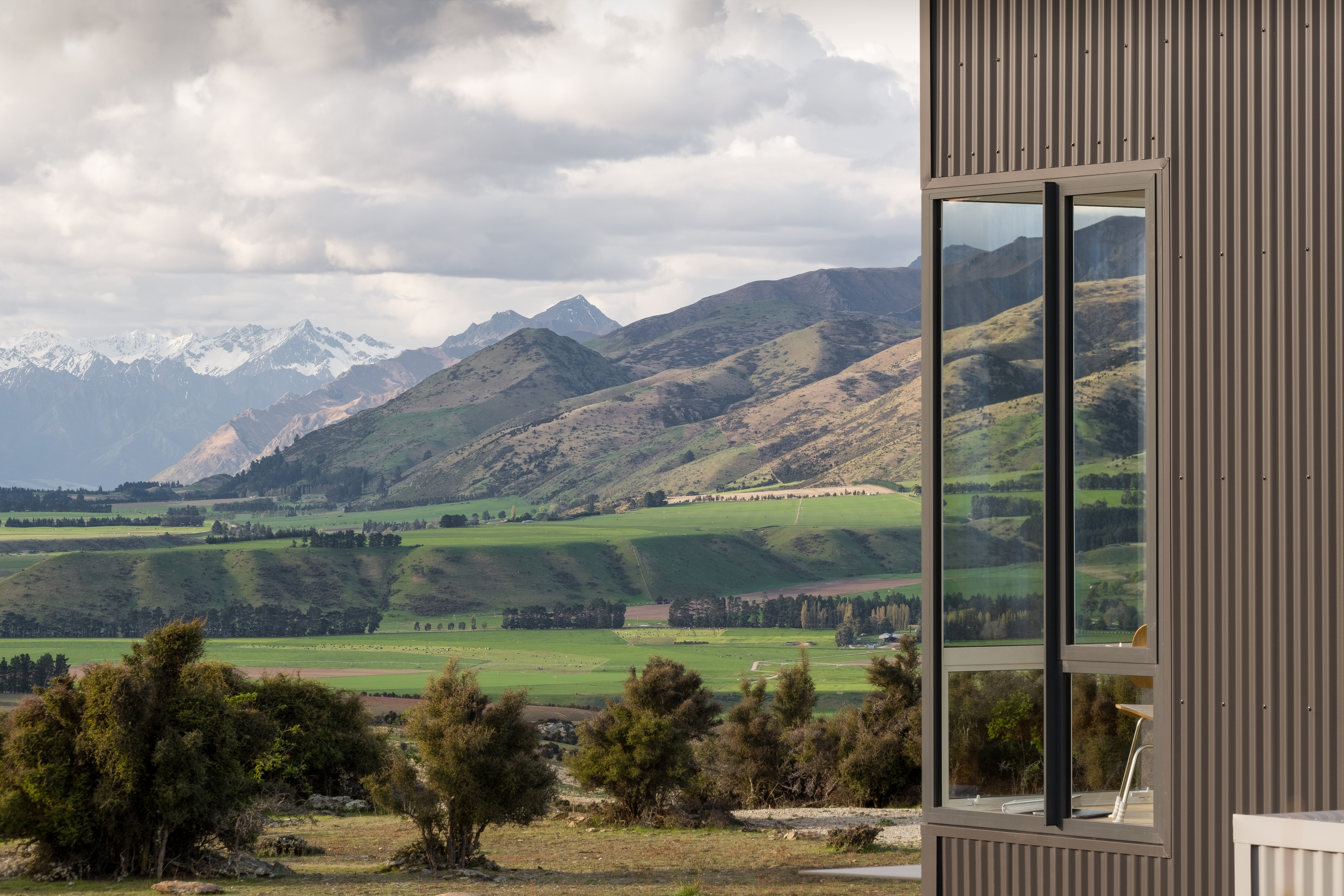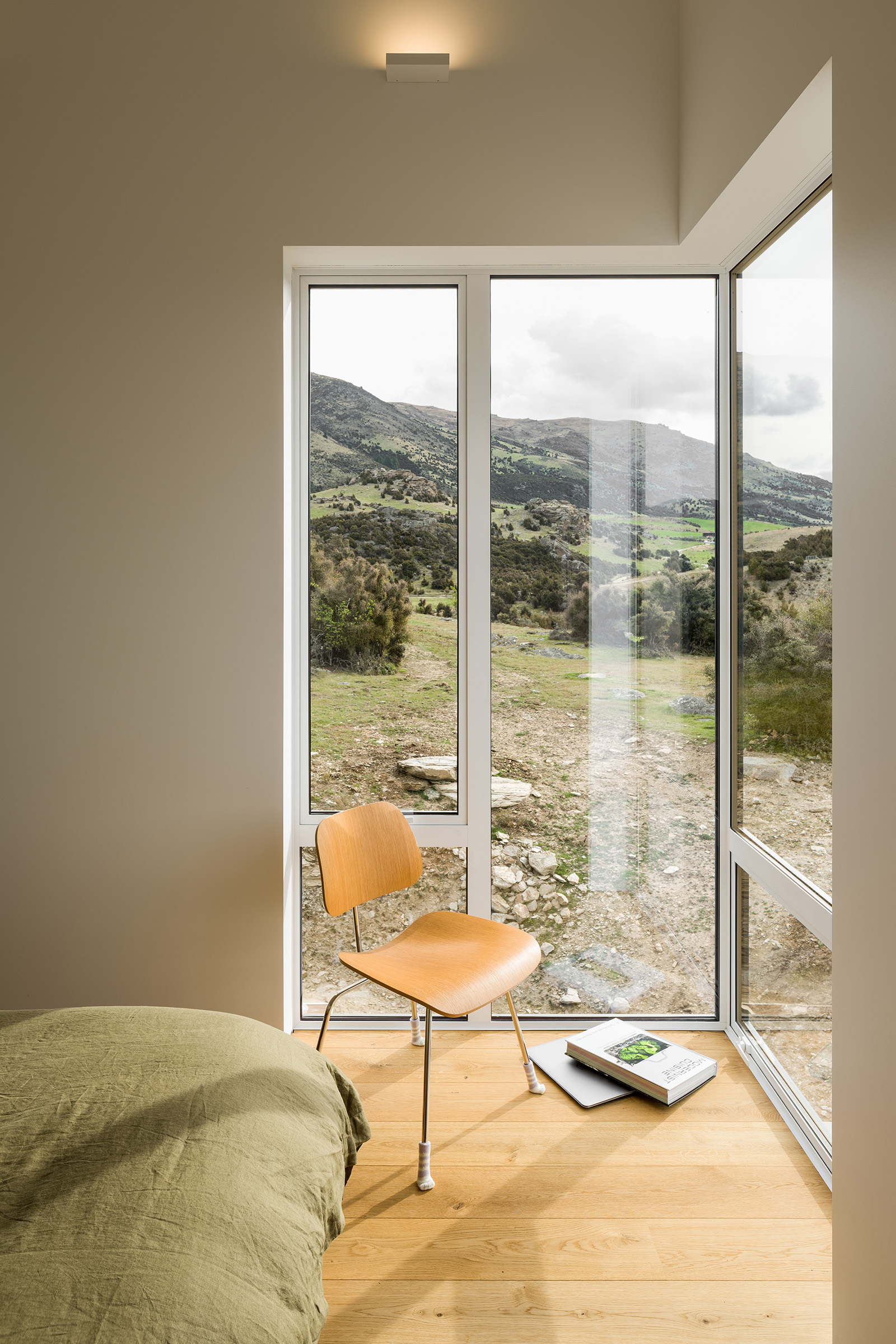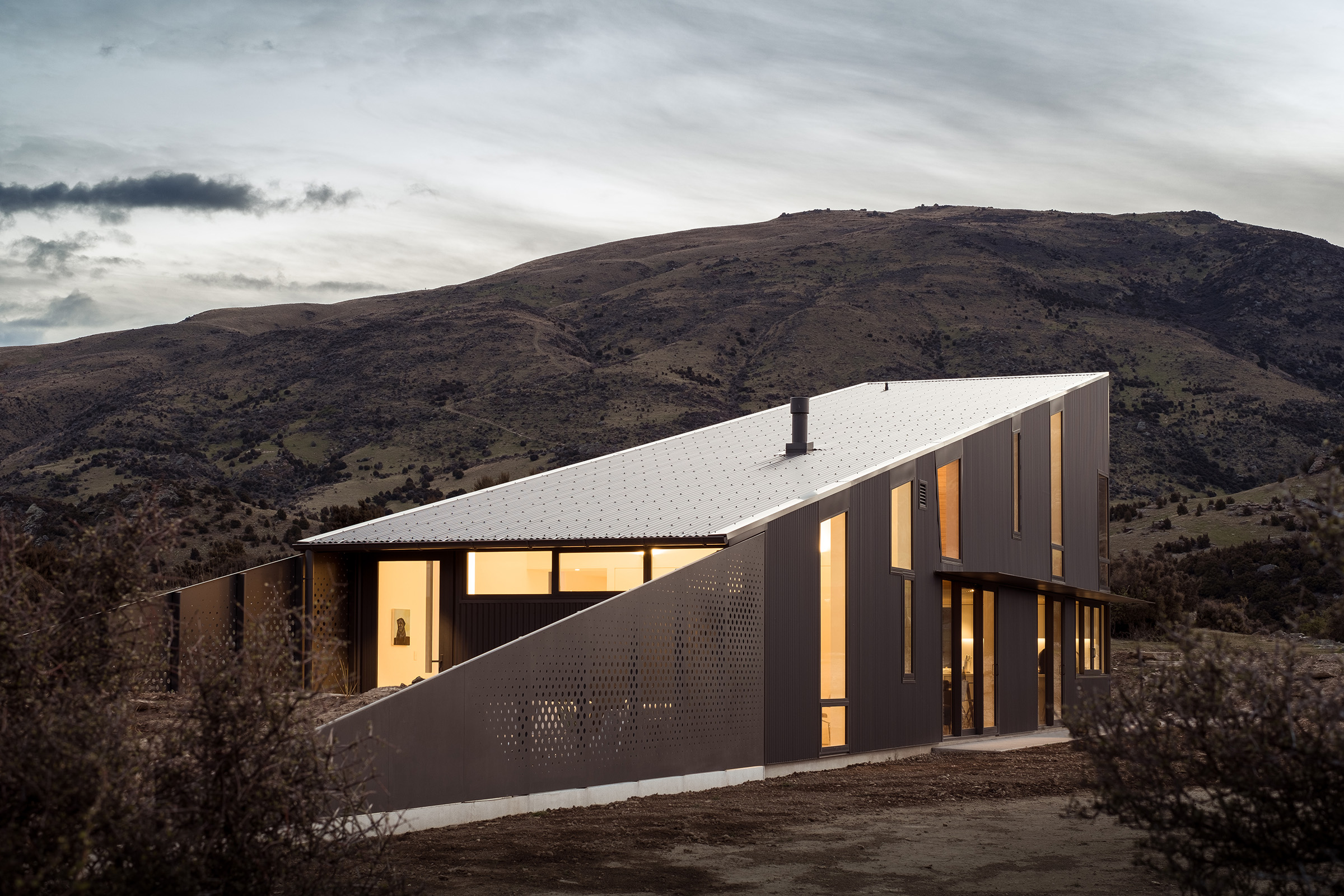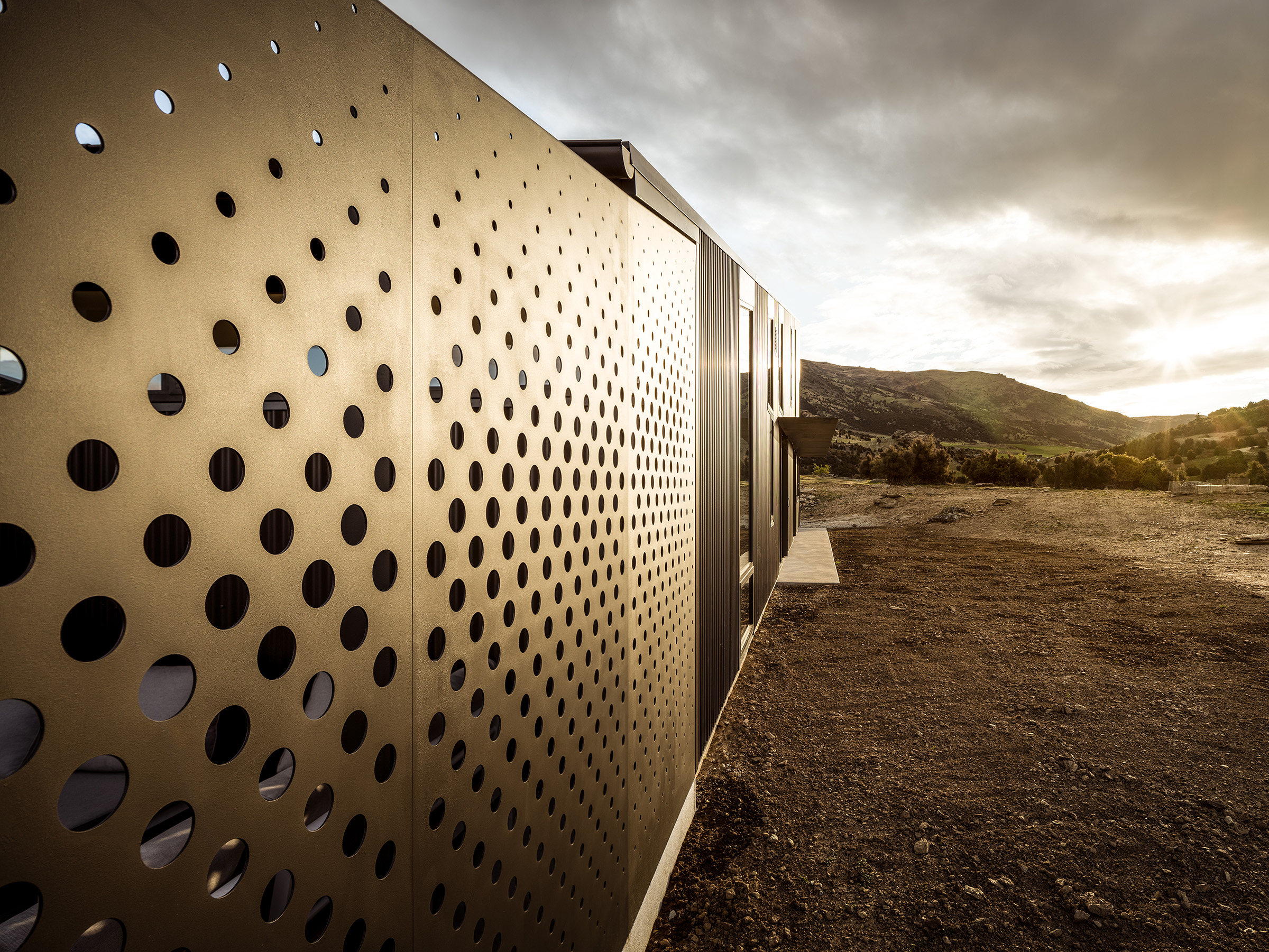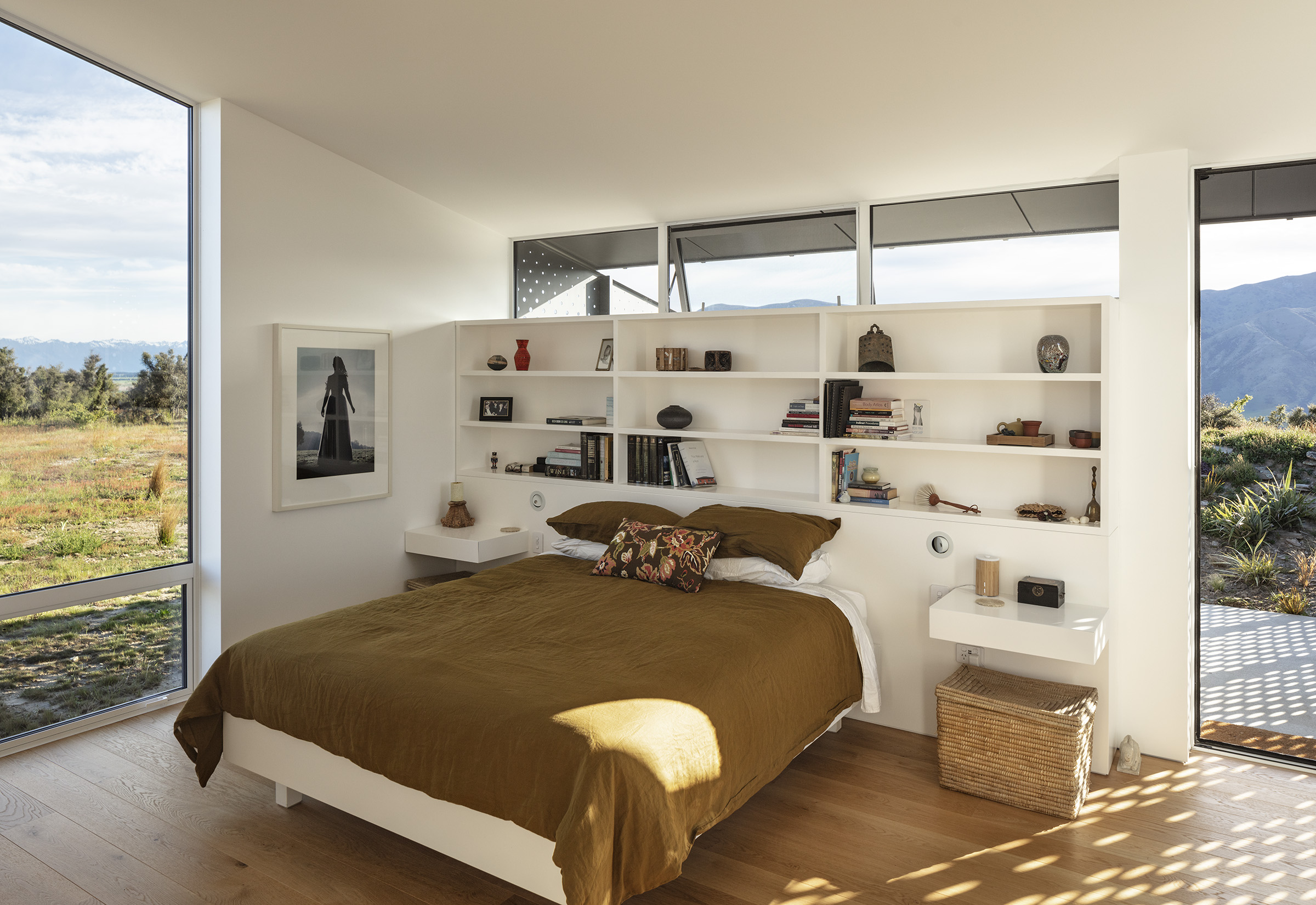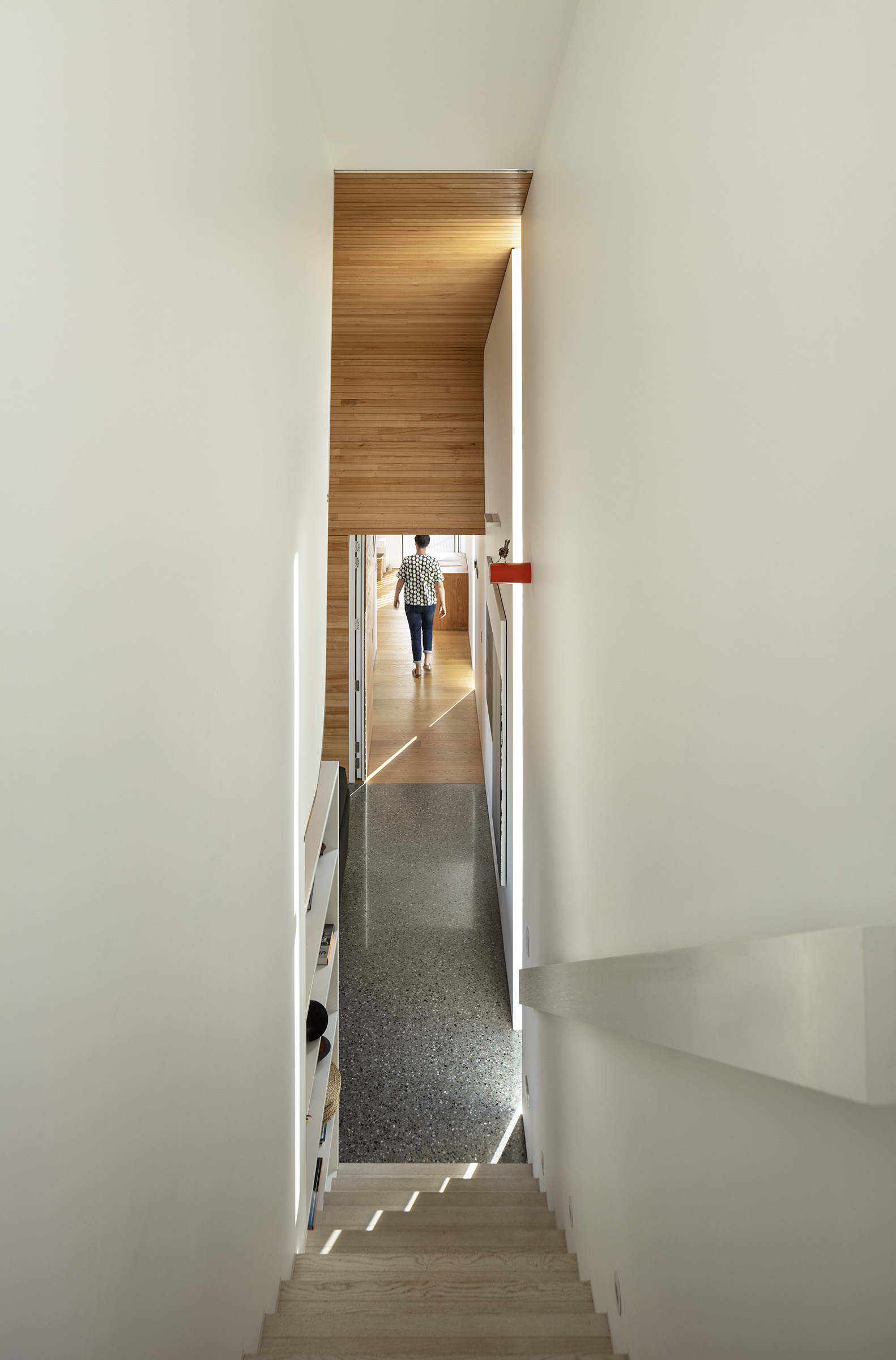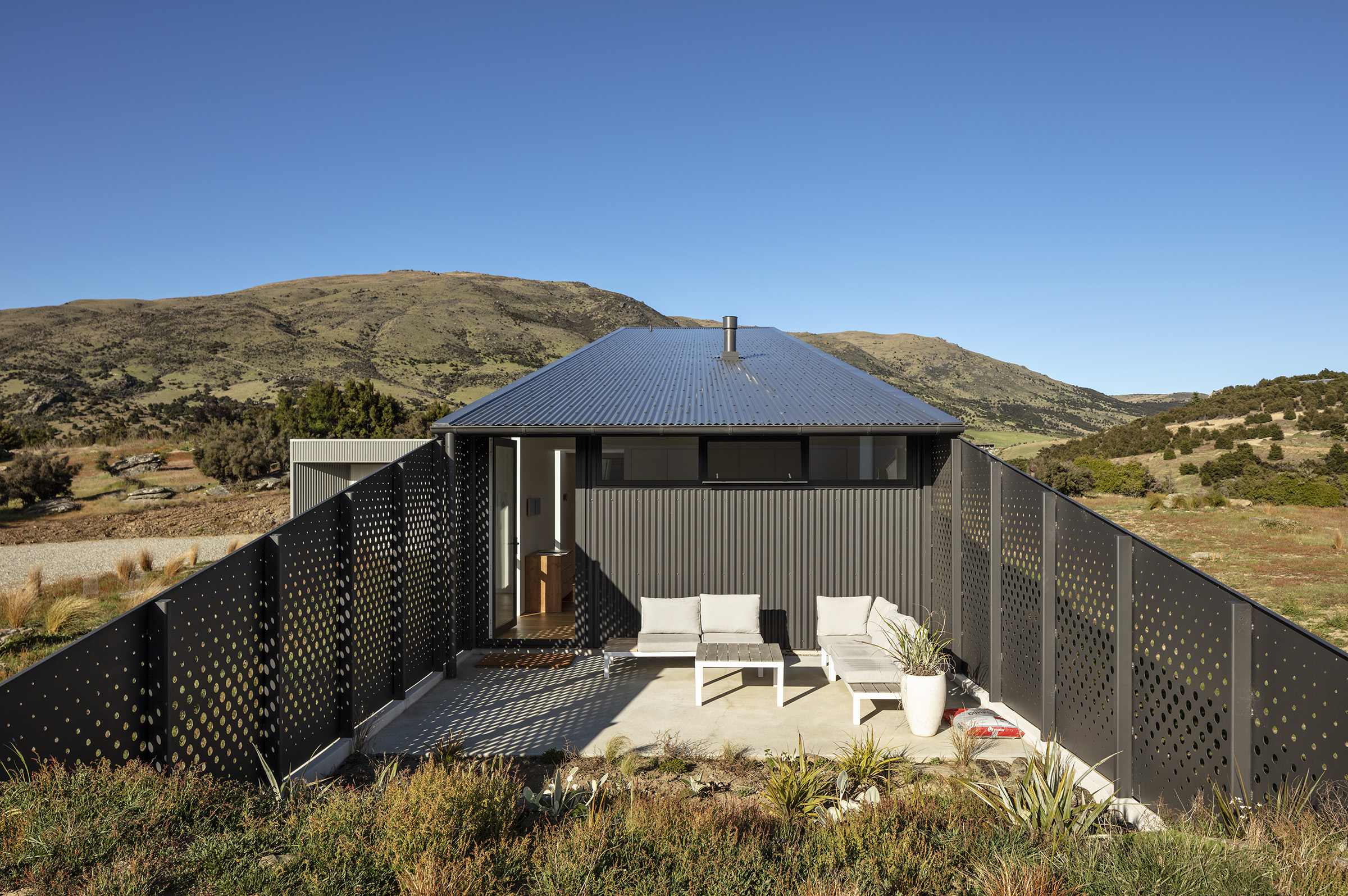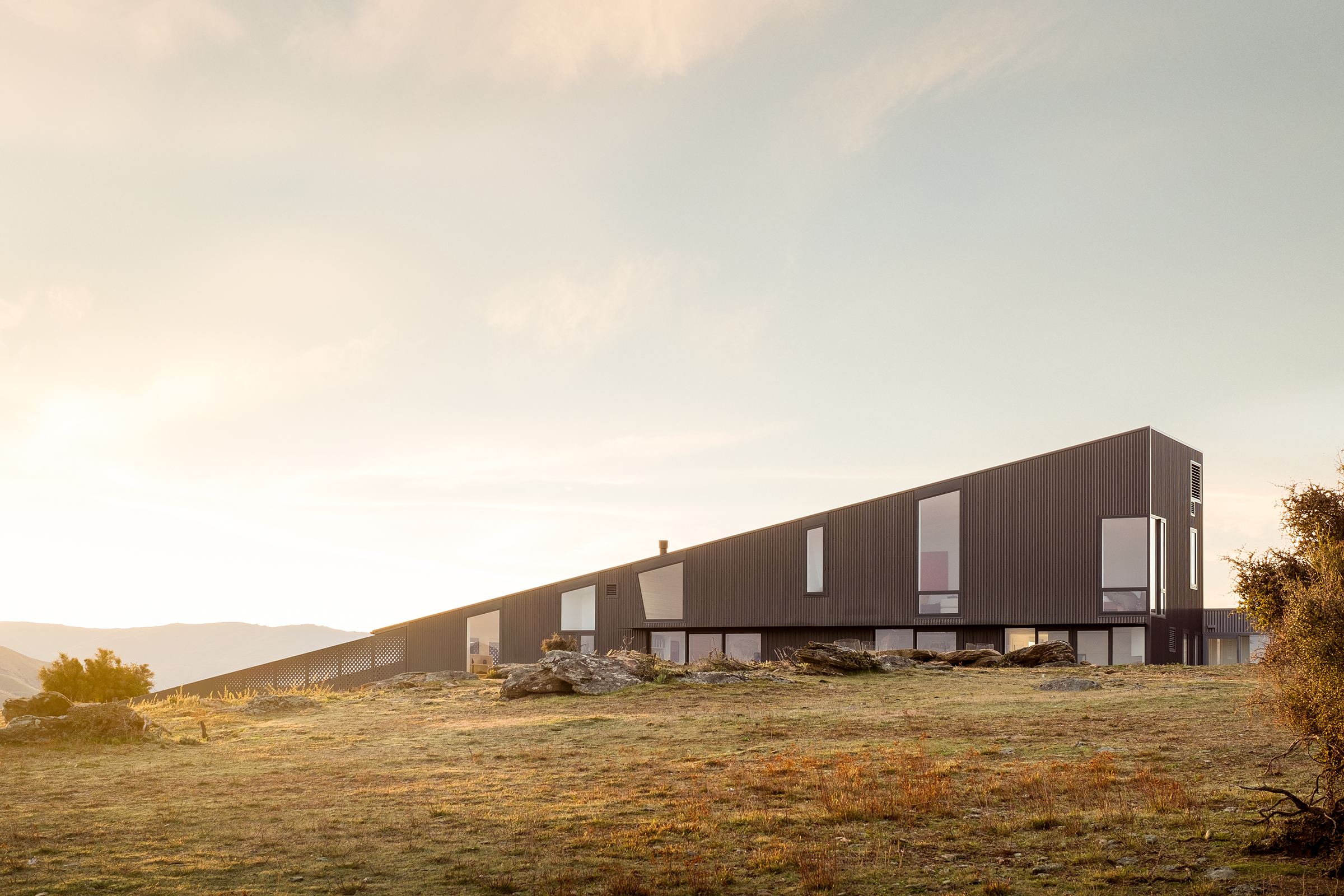 From The Local Project:
Responding to its dramatic and embracing landscape, Wanaka Wedge House is a bold insertion, sweeping upward from the earth and opening to carefully placed apertures above. With restraint and considered rigour, Actual Architecture Co curates a home inspired by both simplicity and drama, deeply connected to place.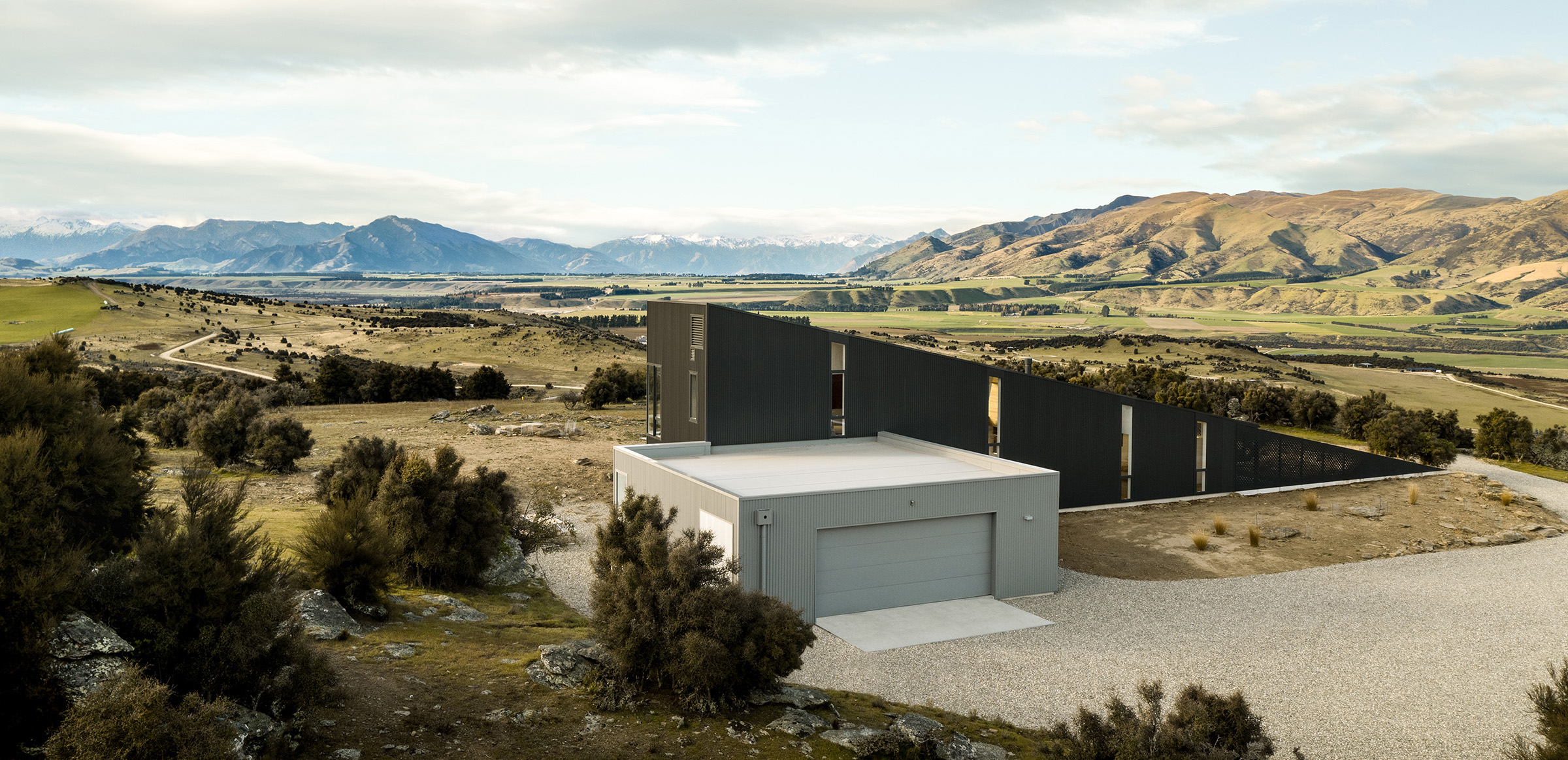 Wedge below the Wedge: The house is supported by a 6.6kW photovoltaic array with a Tesla Powerwall battery system. The array is hidden from view from the house and the road by low brush and the natural grade, yet fully exposed to the sun to the north.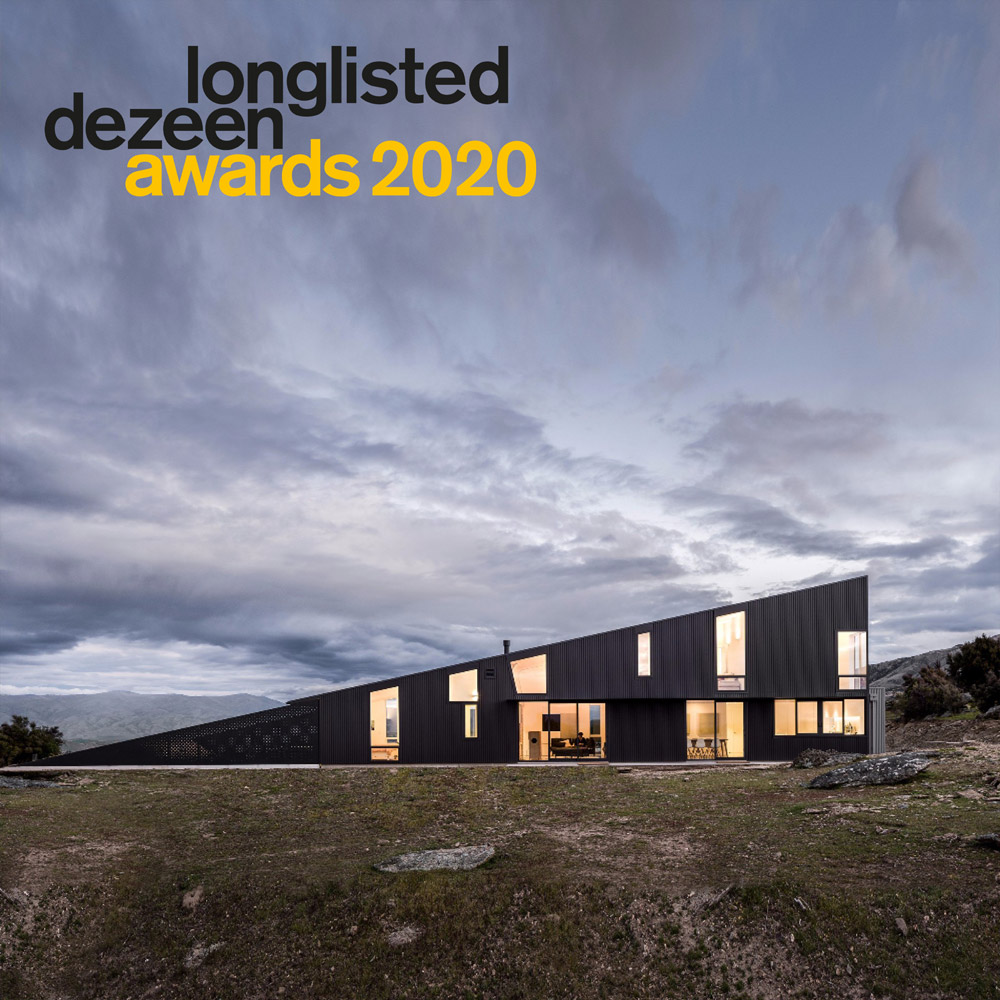 2020 AIA Nebraska Honor Award, Jury Comments
The simple geometric form and subtle detailing establish a strong relationship to the stunning surroundings; this project operates on a number of scales. The understated exterior conceals the spatial complexity of the interior wrought almost entirely through the section.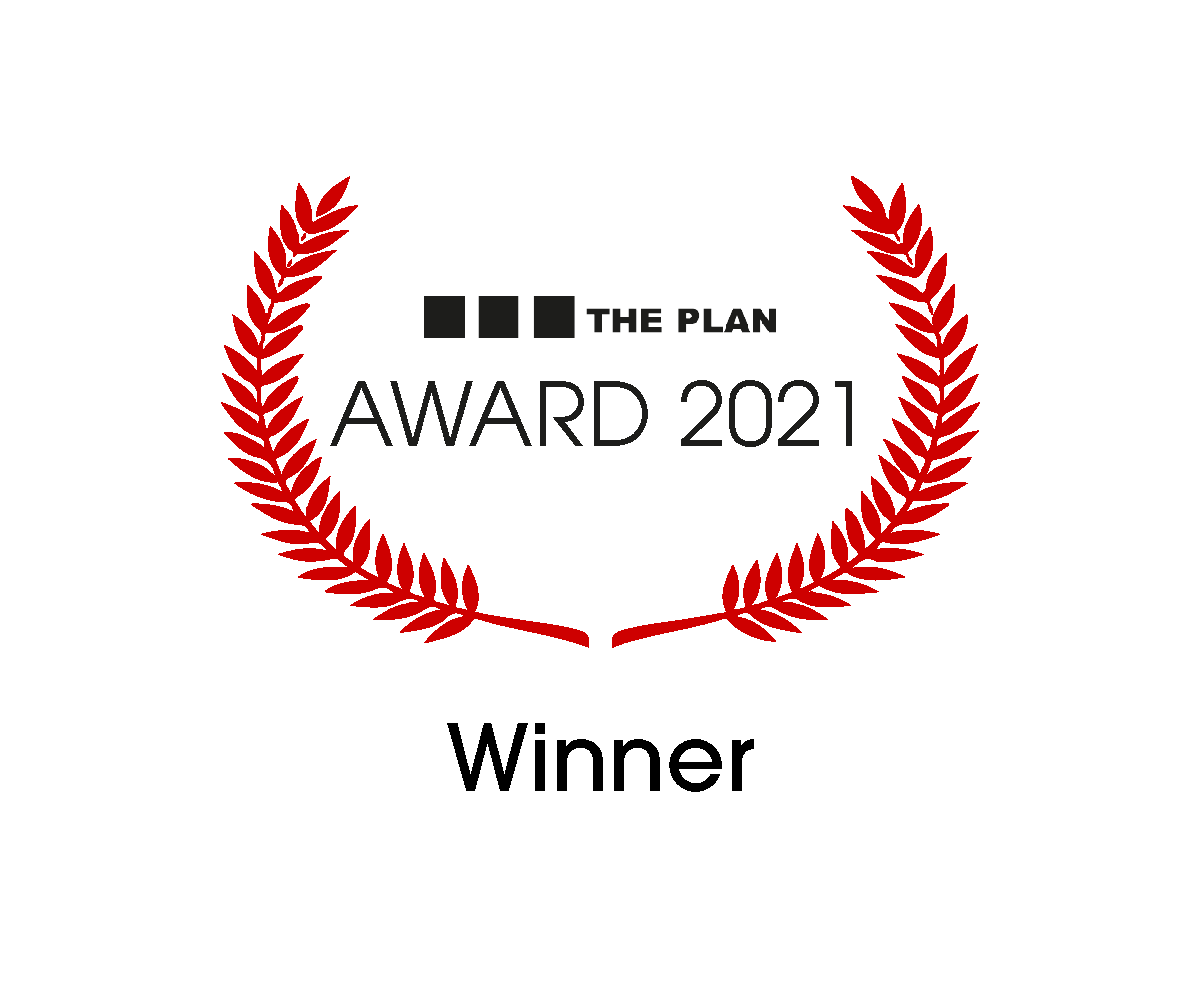 The Wanaka Wedge House is the winner of The Plan Award, 2021 in the "House - completed" category.
Publications
Architect Magazine, "Residential Architect Design Awards: Wanaka Wedge House" by Ian Volmer, November/December 2022
Archidesture, "Actual Architecture – Wanaka Wedge House", by Máté, July 2, 2021
Residential Design, Volume 3, 2021, RD Architecture Awards, "Custom Rural or Vacation
Dwell Magazine, "Variations on a Theme" by Stephen Zacks, Jan/Feb 2021
Digital Nomads Lifestyle, "Most sustainable houses in the world" by Sara Stefanovic, April 14, 2021
New Zealand Life & Leisure, "Wãnaka Bravura" by Claire Finlayson, Issue 94, Nov/Dec 2020
Dennis Radermacher - Lightforge
View by Category:
View by Type: