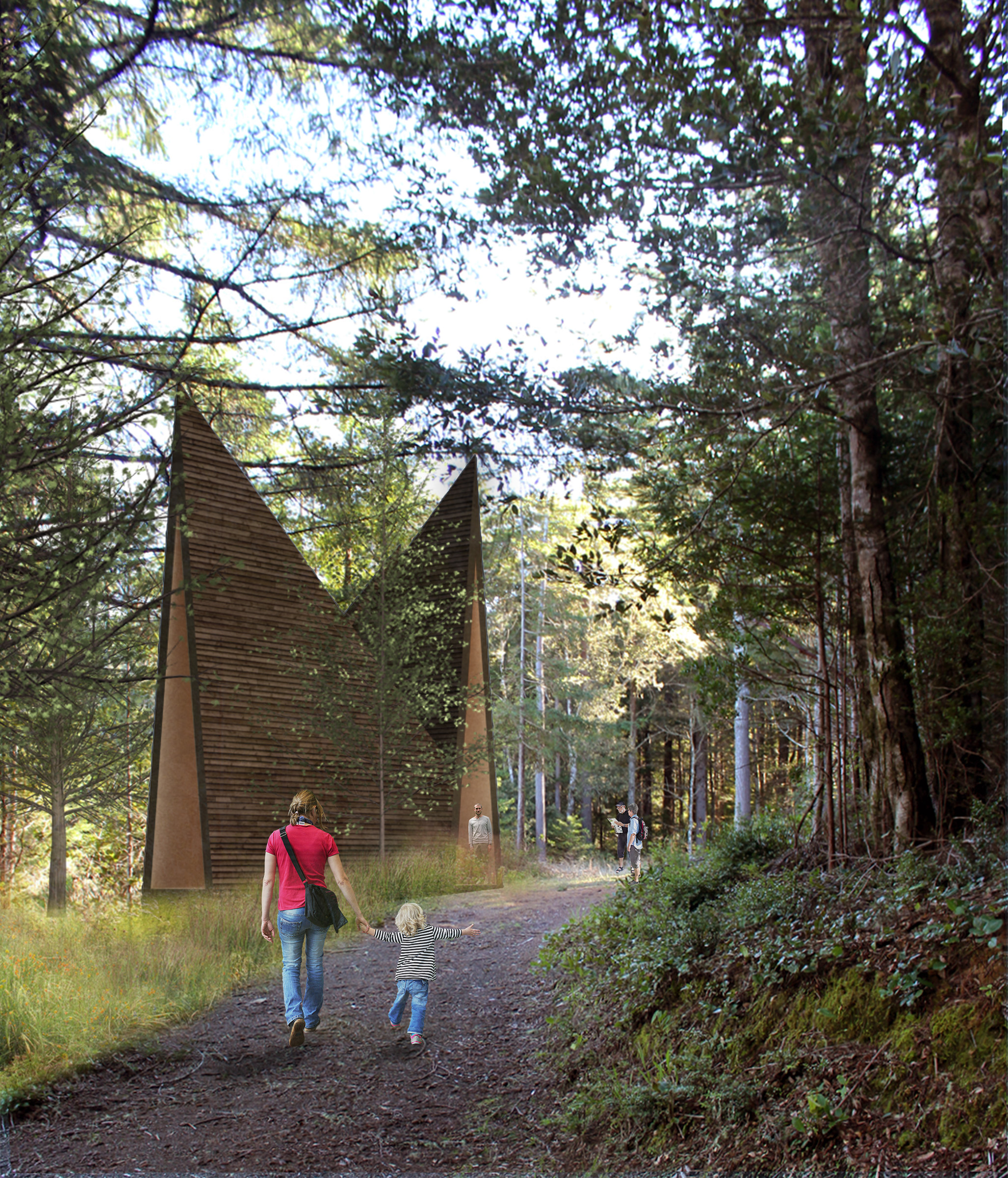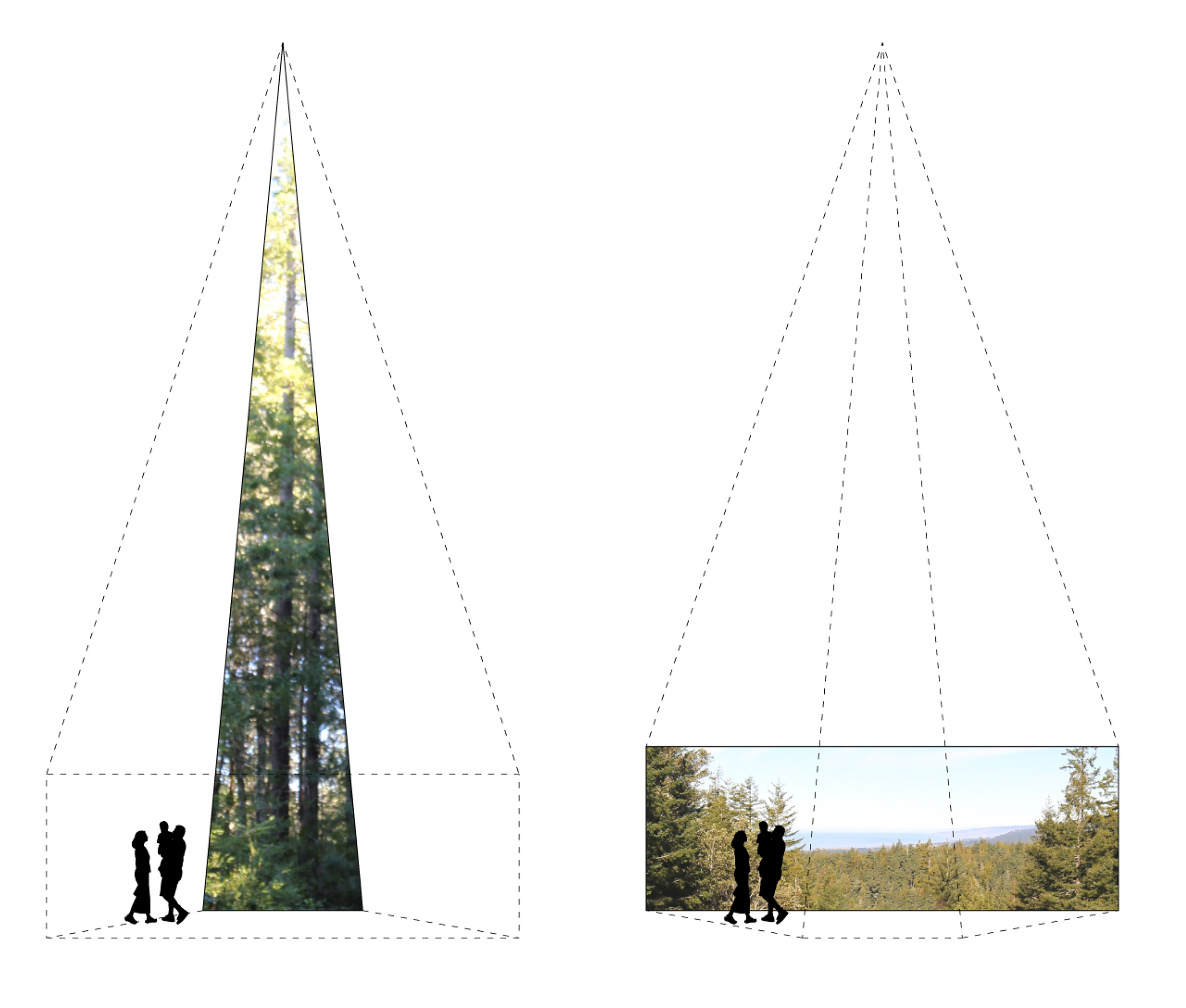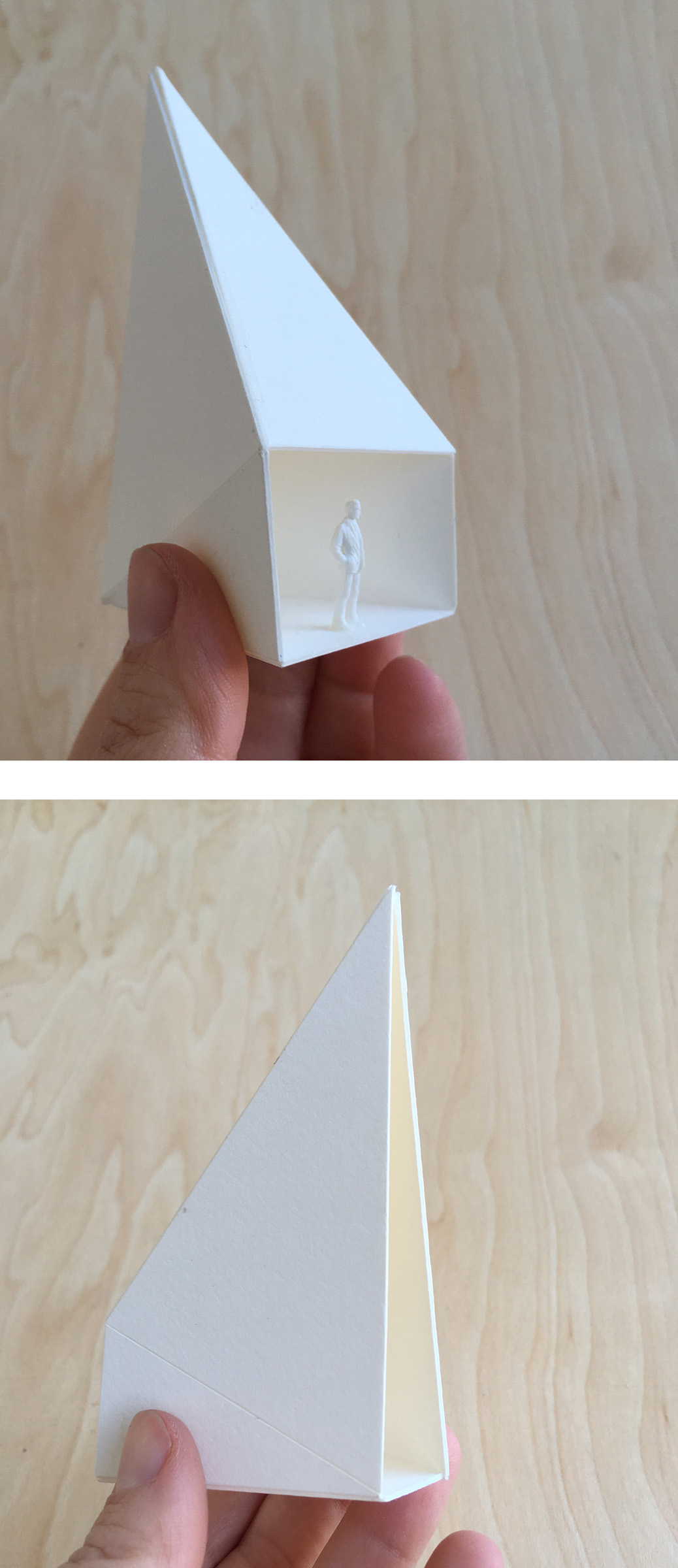 Modular form: We derived the shape with a simple goal: to frame meadow and ocean views in a horizontal panorama and forest views in a vertical aperture. The result is a modular building system that may be clustered in different ways to support a wide range of functions and to accommodate the particularities of different sites.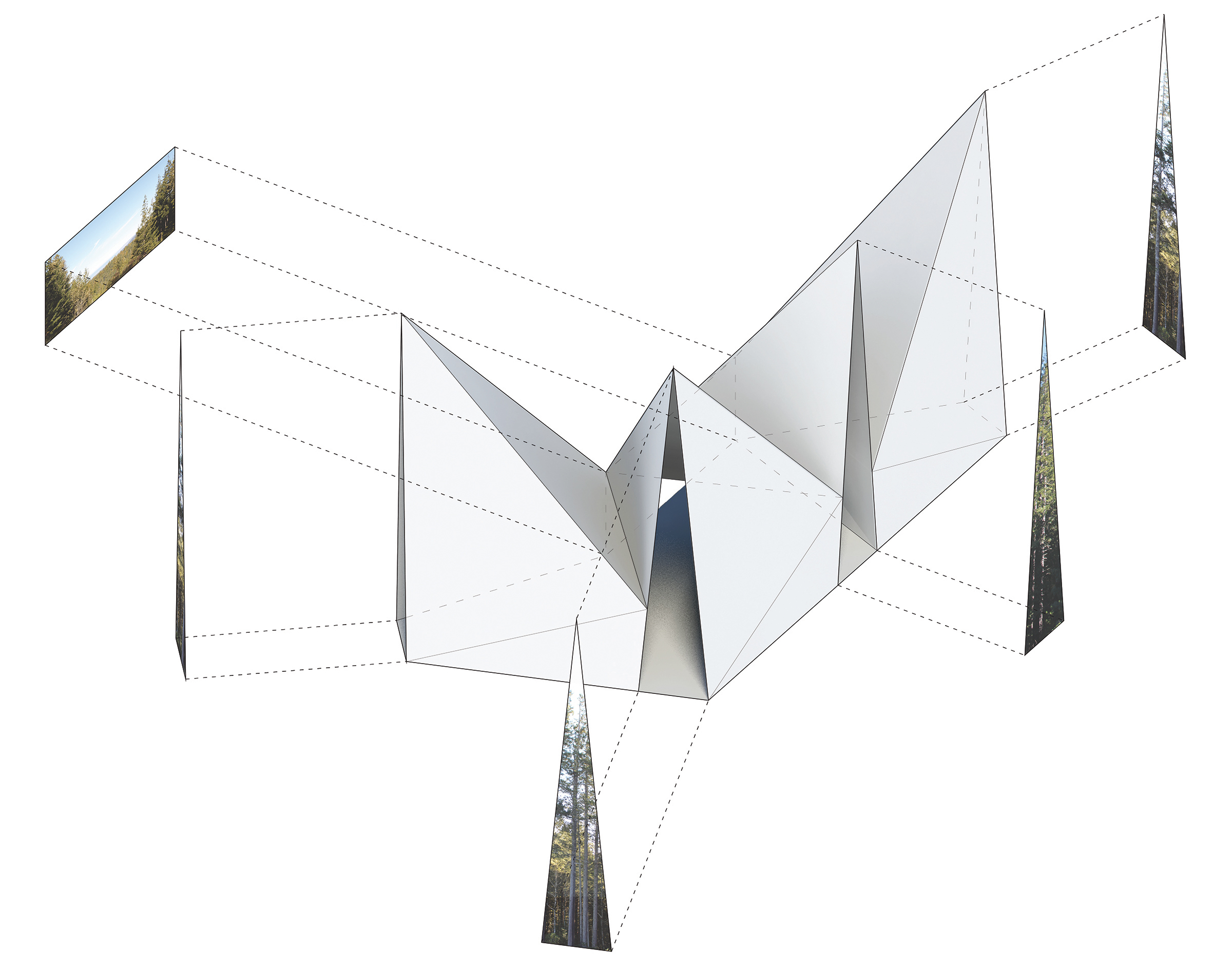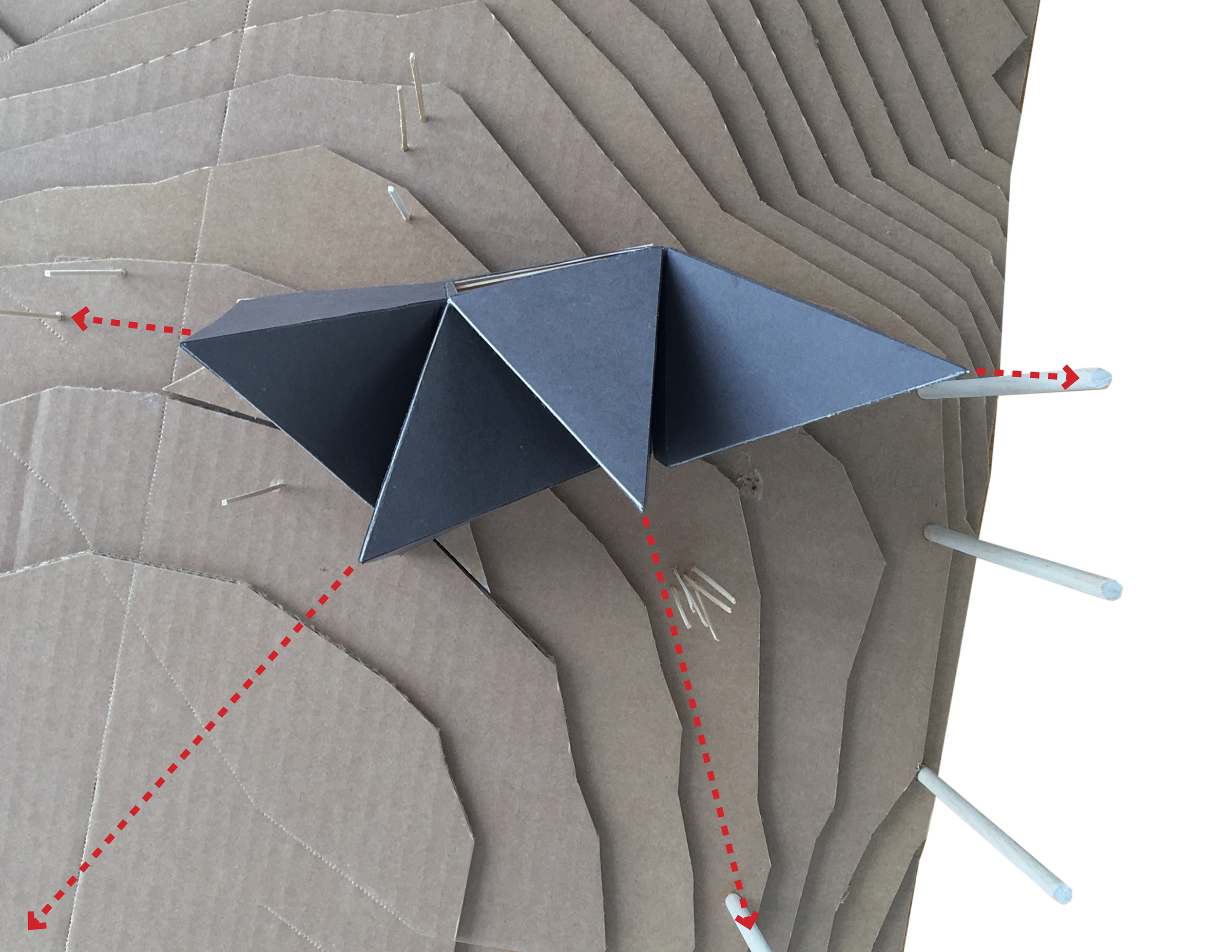 Pre-fabricated Mass Timber Construction
Given the remote and delicate nature of the original site, we designed the building to exert minimal pressure on the land during construction. A concrete pier foundation anchors the structure to bedrock and Glulam beams support a cross-laminated timber (CLT) floor. The superstructure above relies on prefabricated CLT panels with steel flitch plates at the vertices. The panels are placed from a single crane location and bolted together on site in a very compressed construction schedule. Exterior finishes will be fabricated in panels off-site and installed on the CLT structure in a modified rain screen configuration. At the Mendocino site, exterior the cladding comprises extra-long Redwood shingles while the cladding may vary at other locations. The interior surfaces are exposed, sealed CLT with wood plugs covering the fasteners. While the office is enclosed and minimally conditioned, the interior of the large gathering space is not conditioned and has glass windscreens for protection on the ocean view side.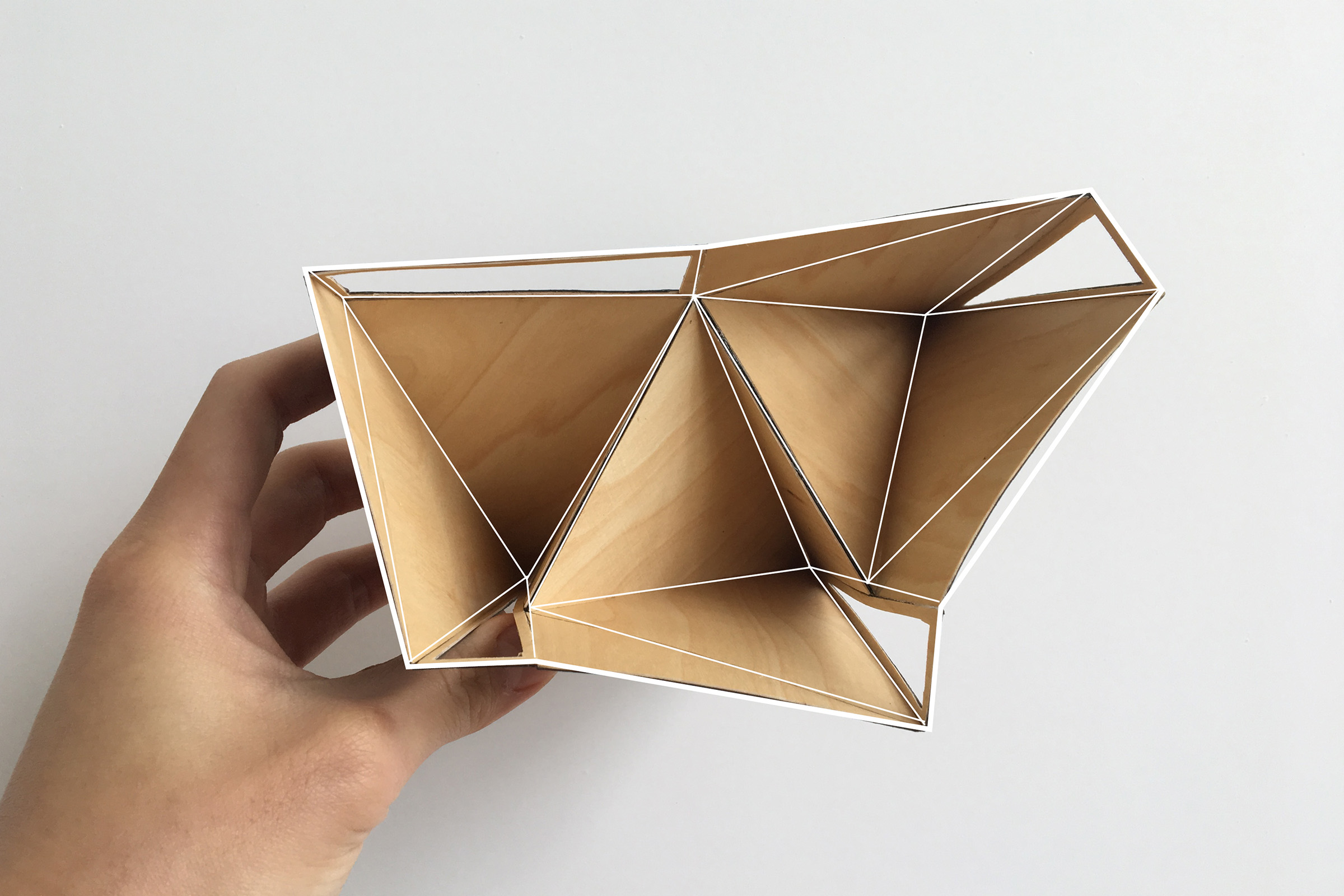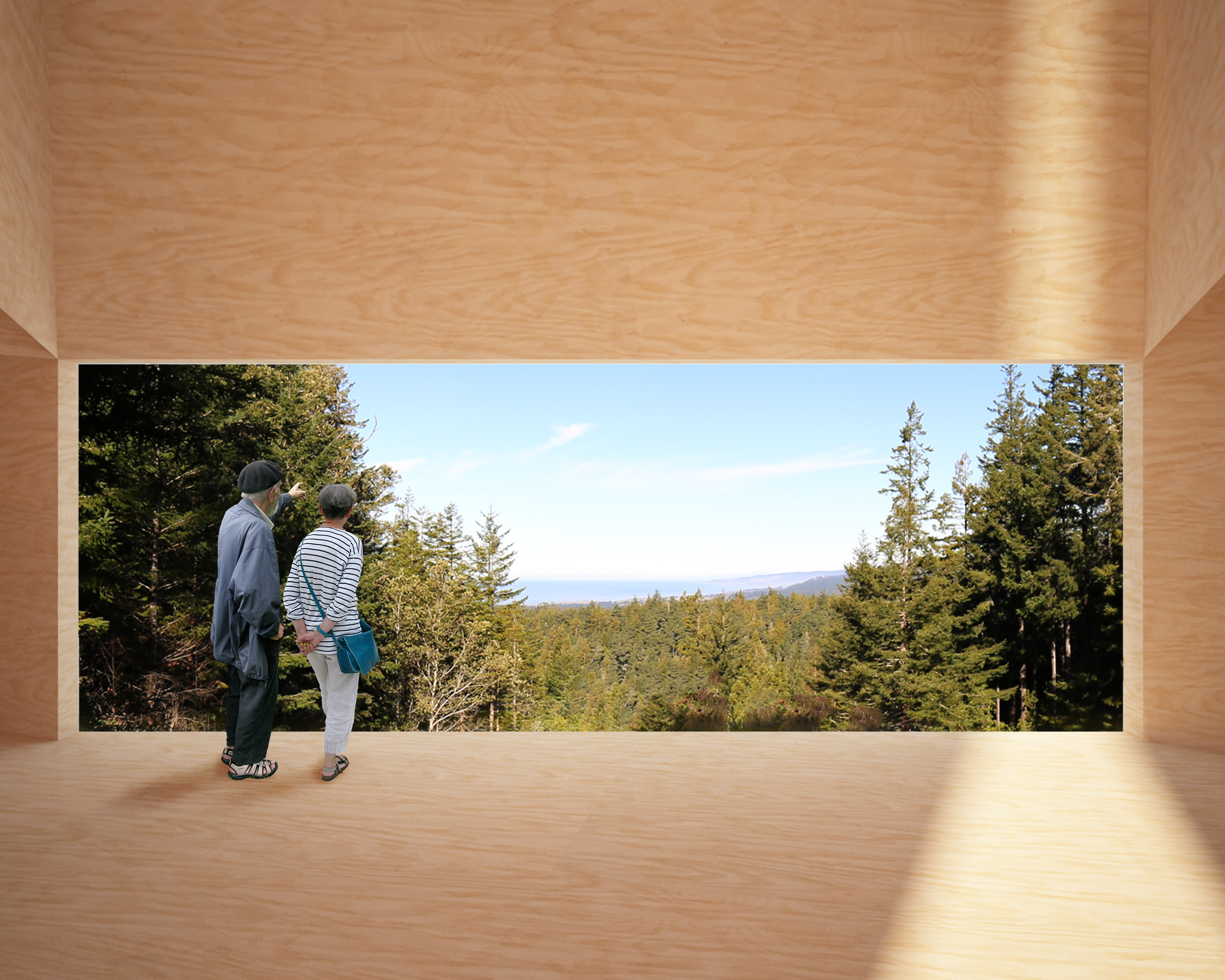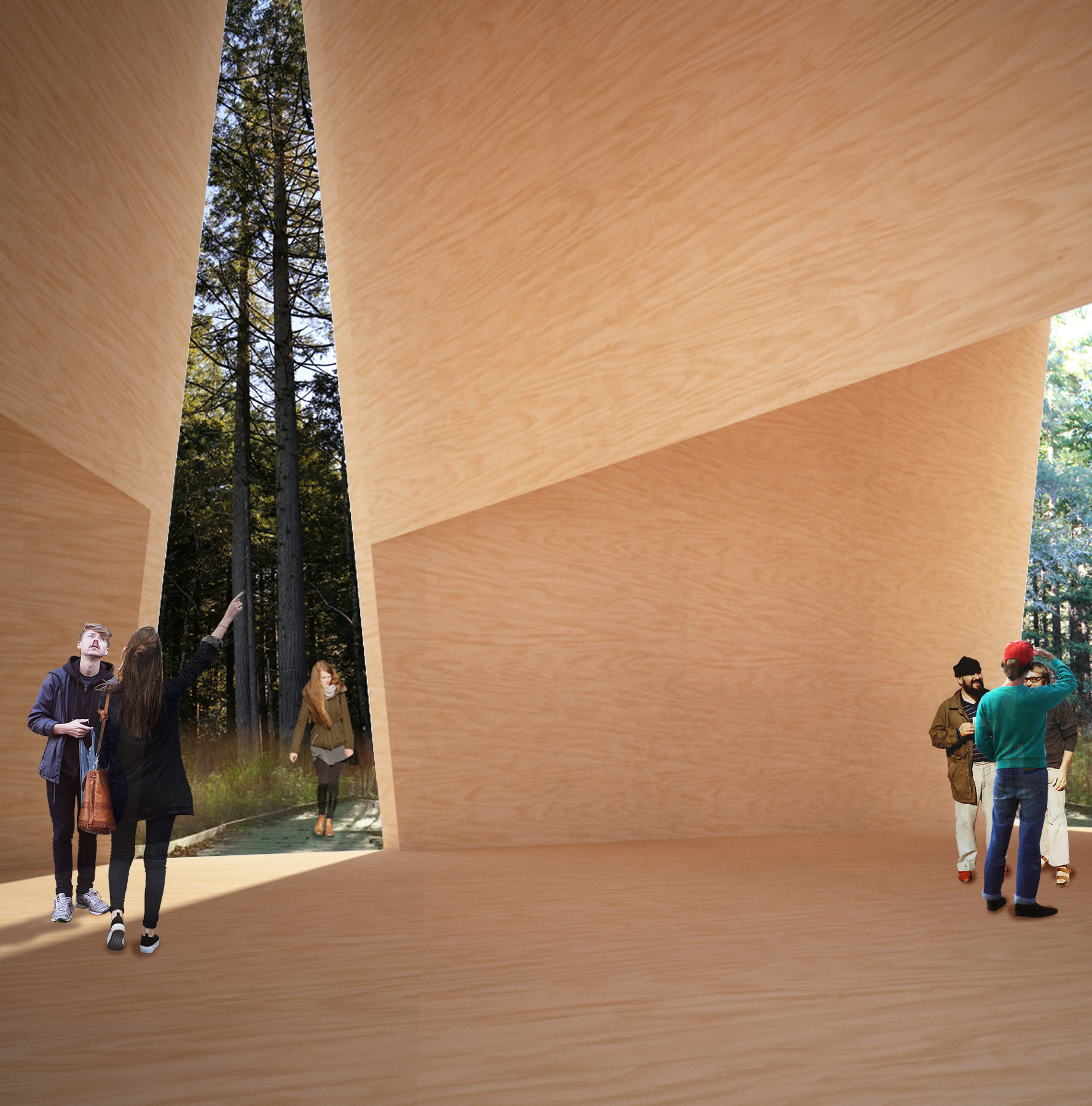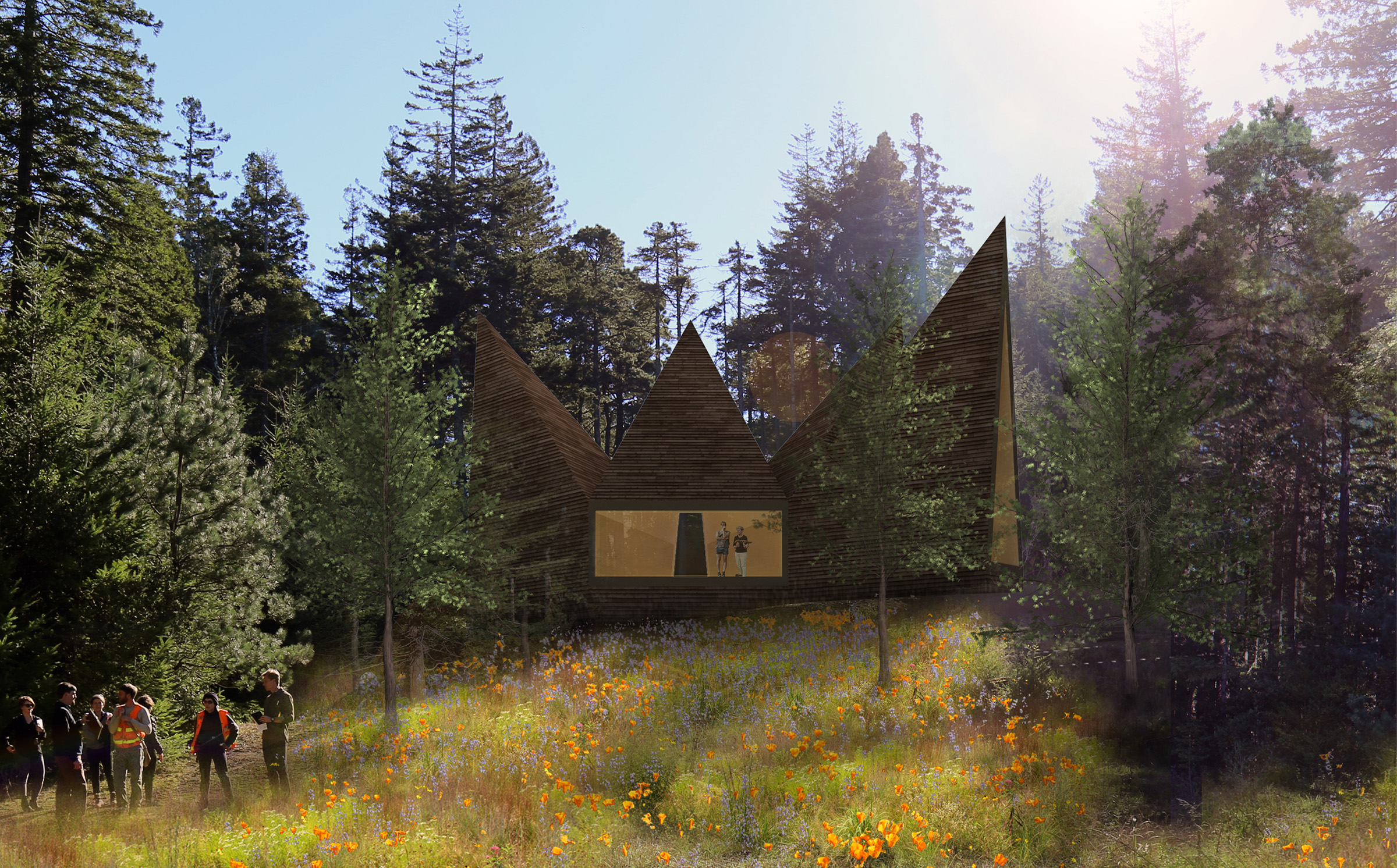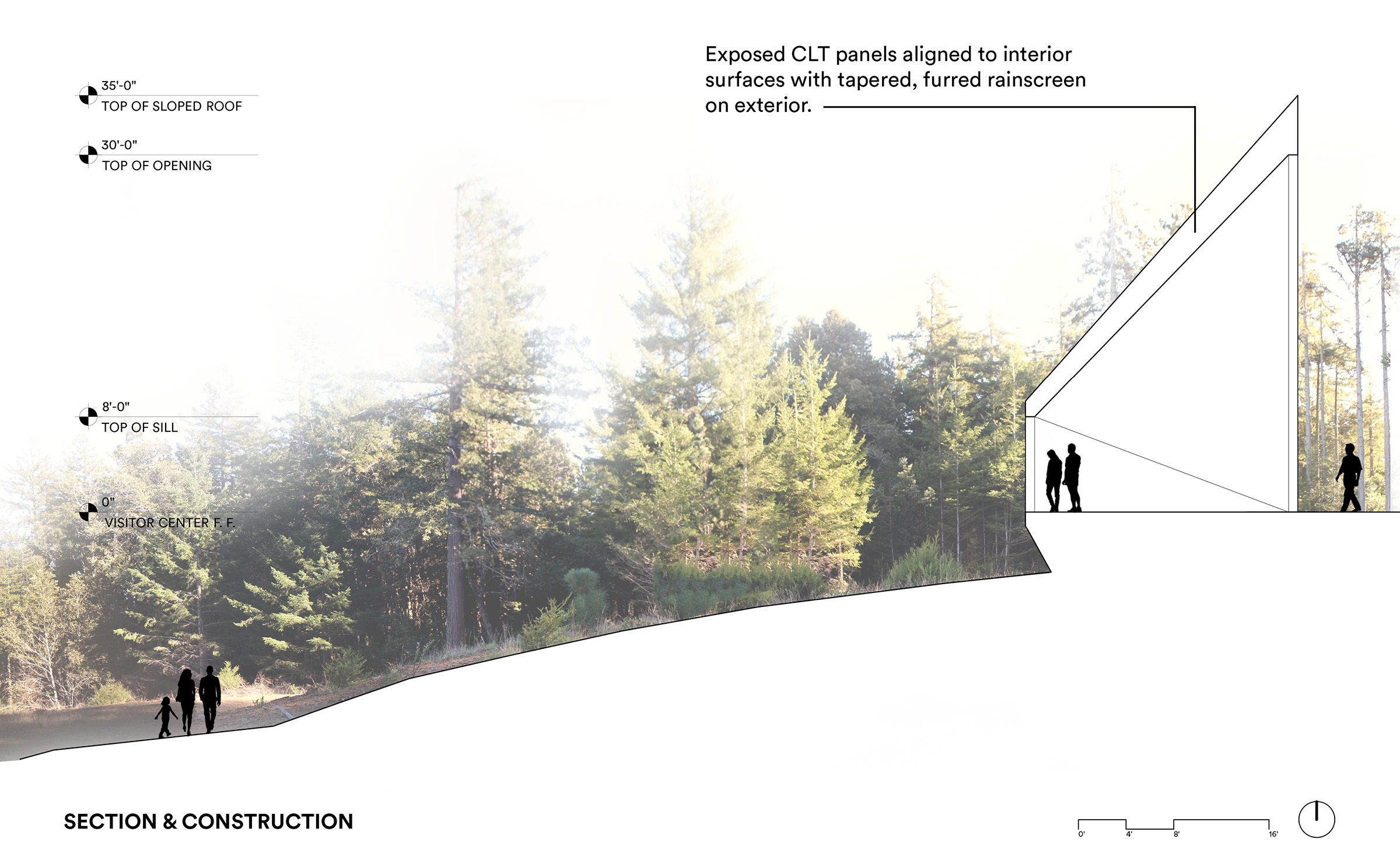 Project Awards
2017 AIA Central States Region Merit Award
2017 AIA Nebraska Honor Award for Unbuilt Architecture
View by Category:
View by Type: