Utilizing a mundane building material (2×8 lumber), the Multifaith Sanctuary transforms an existing conference room within an historic campus building into a spiritual destination where students and faculty from all faiths can gather for worship.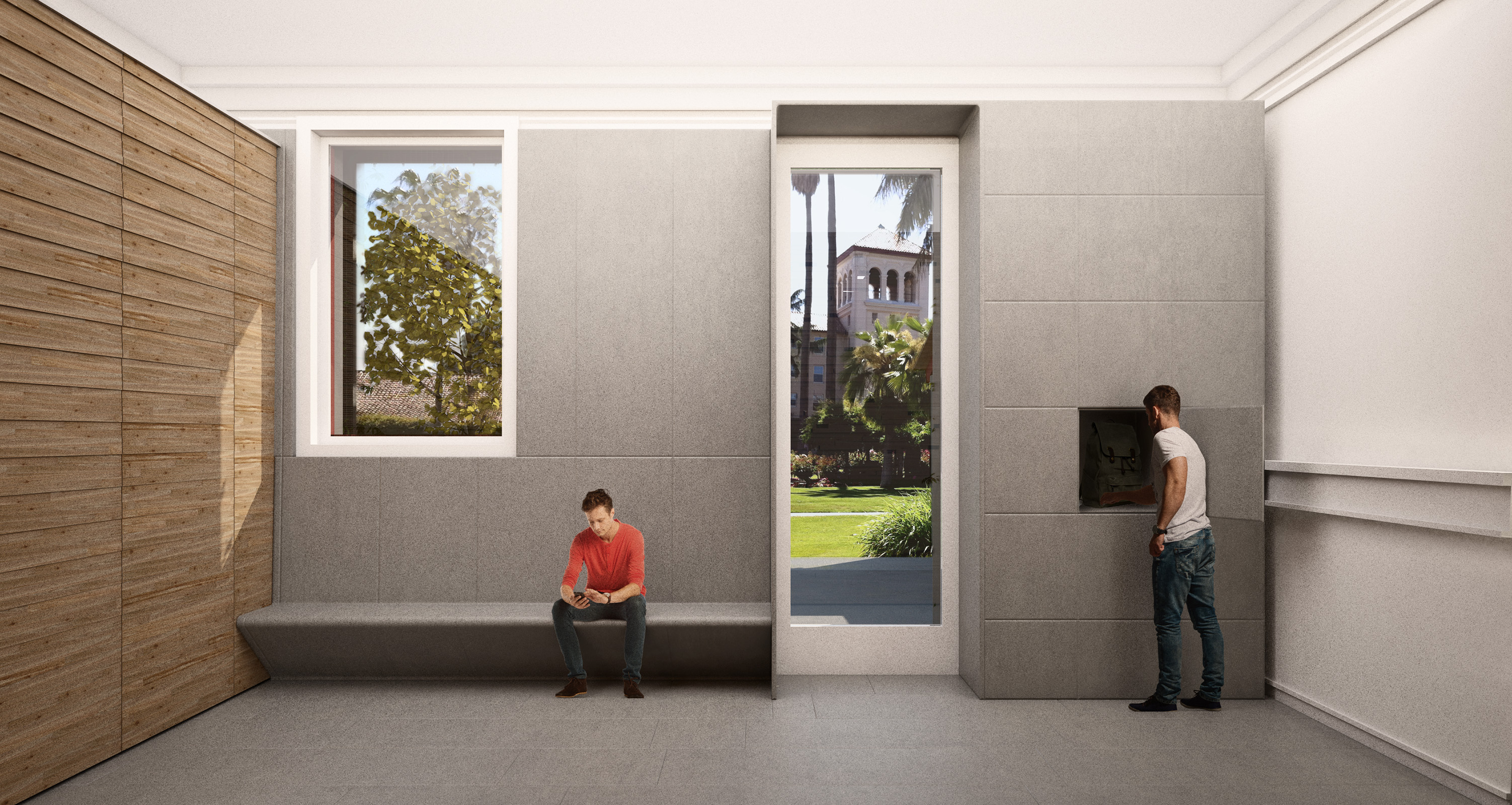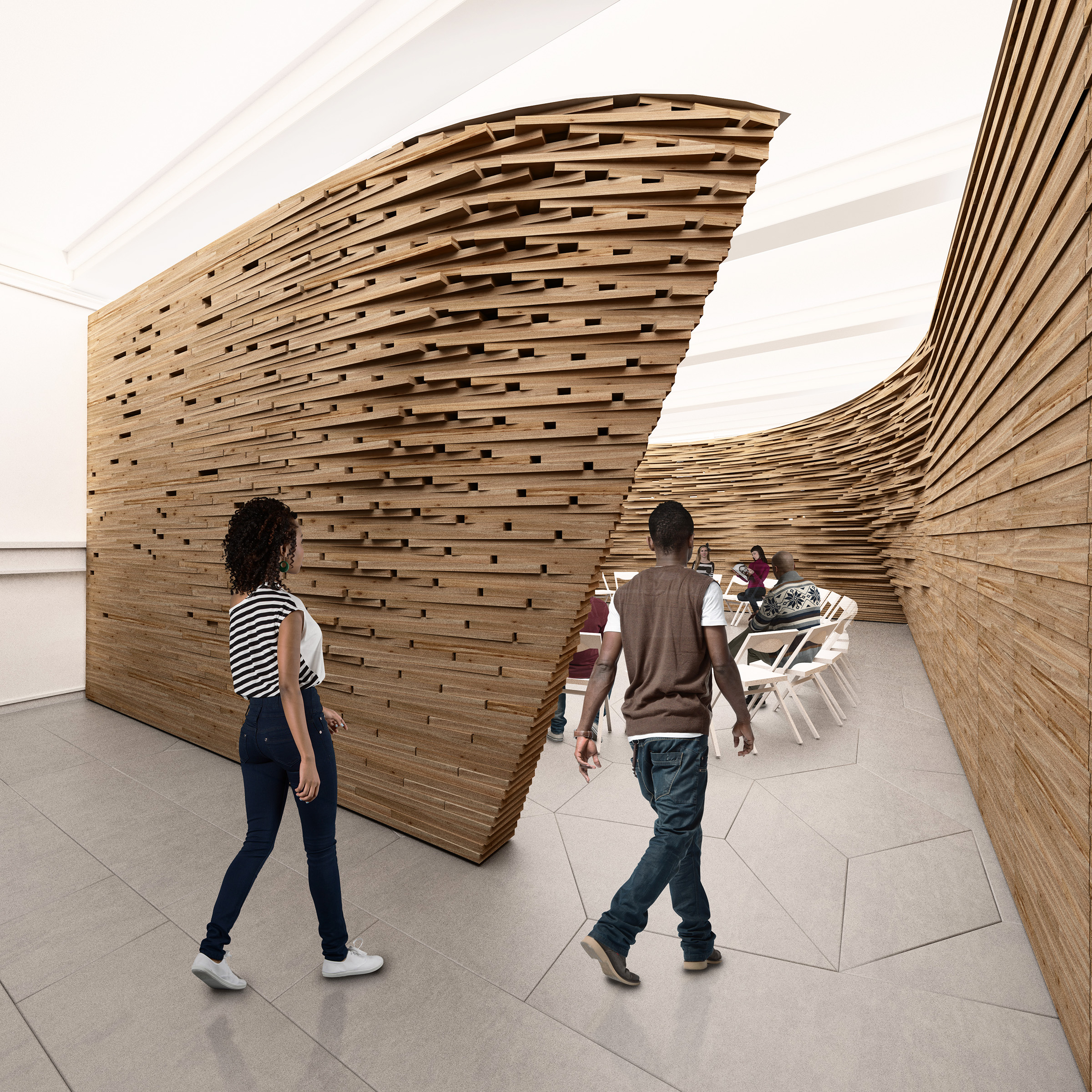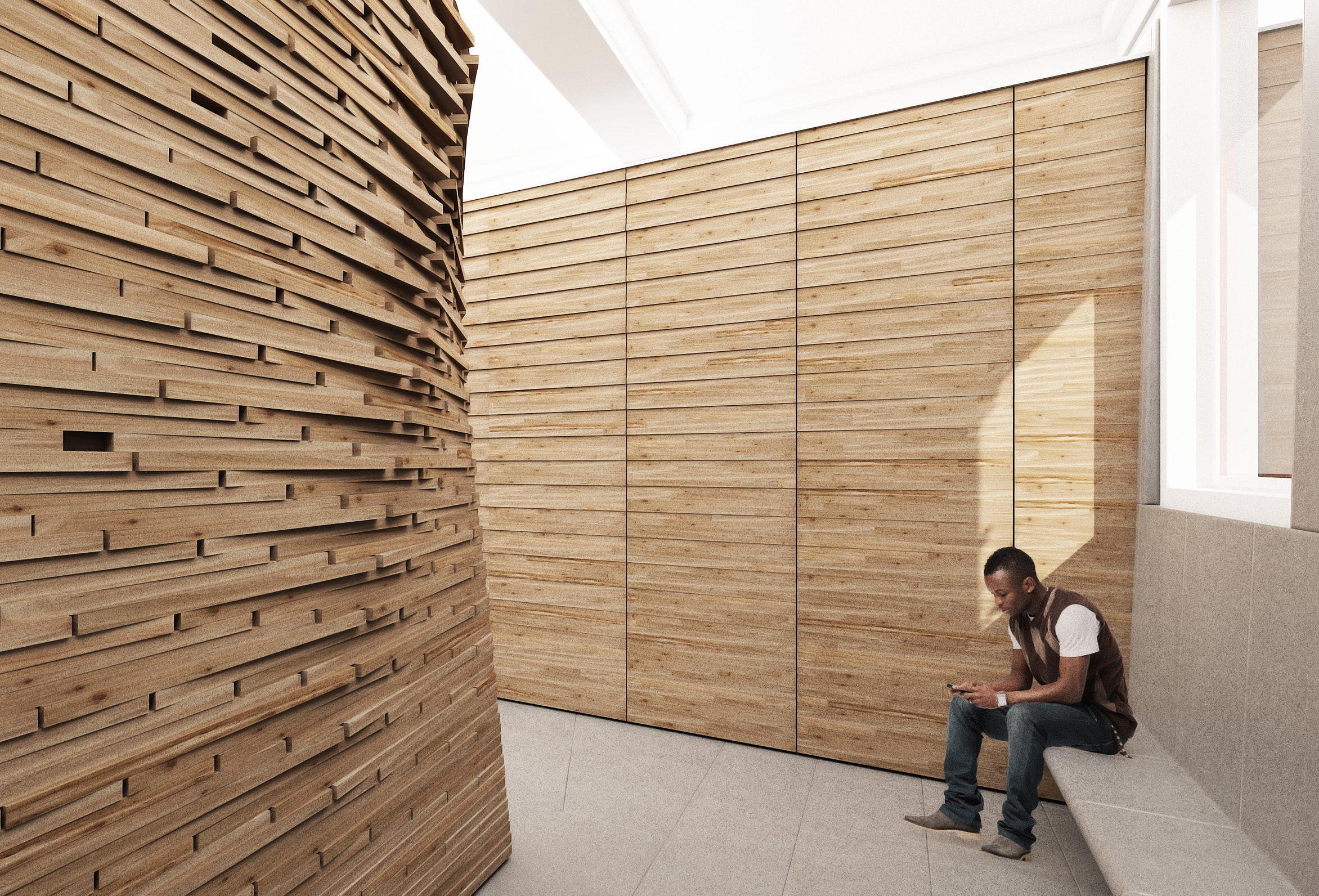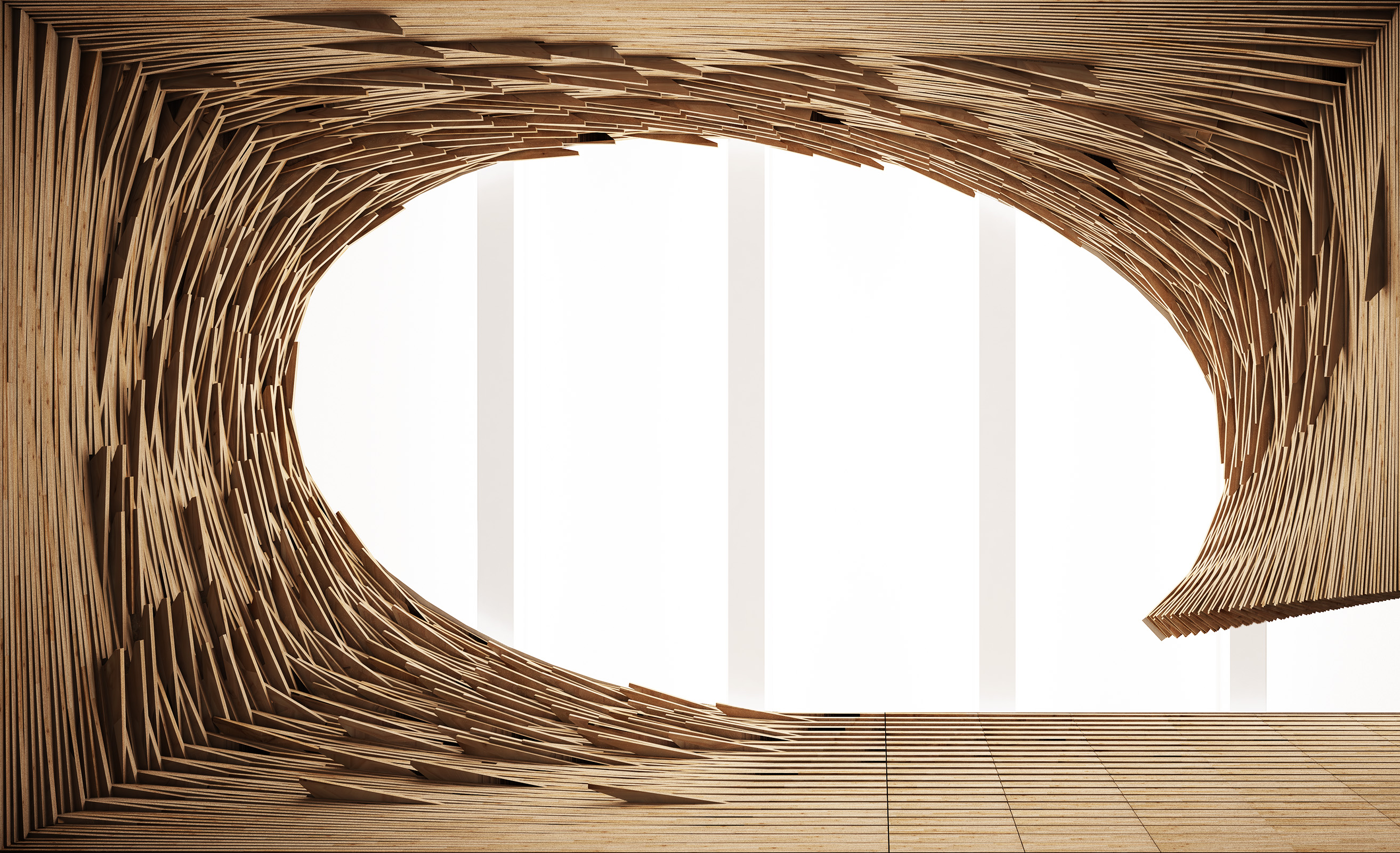 A space designed for use by students and faculty of all faiths and traditions, privileging none.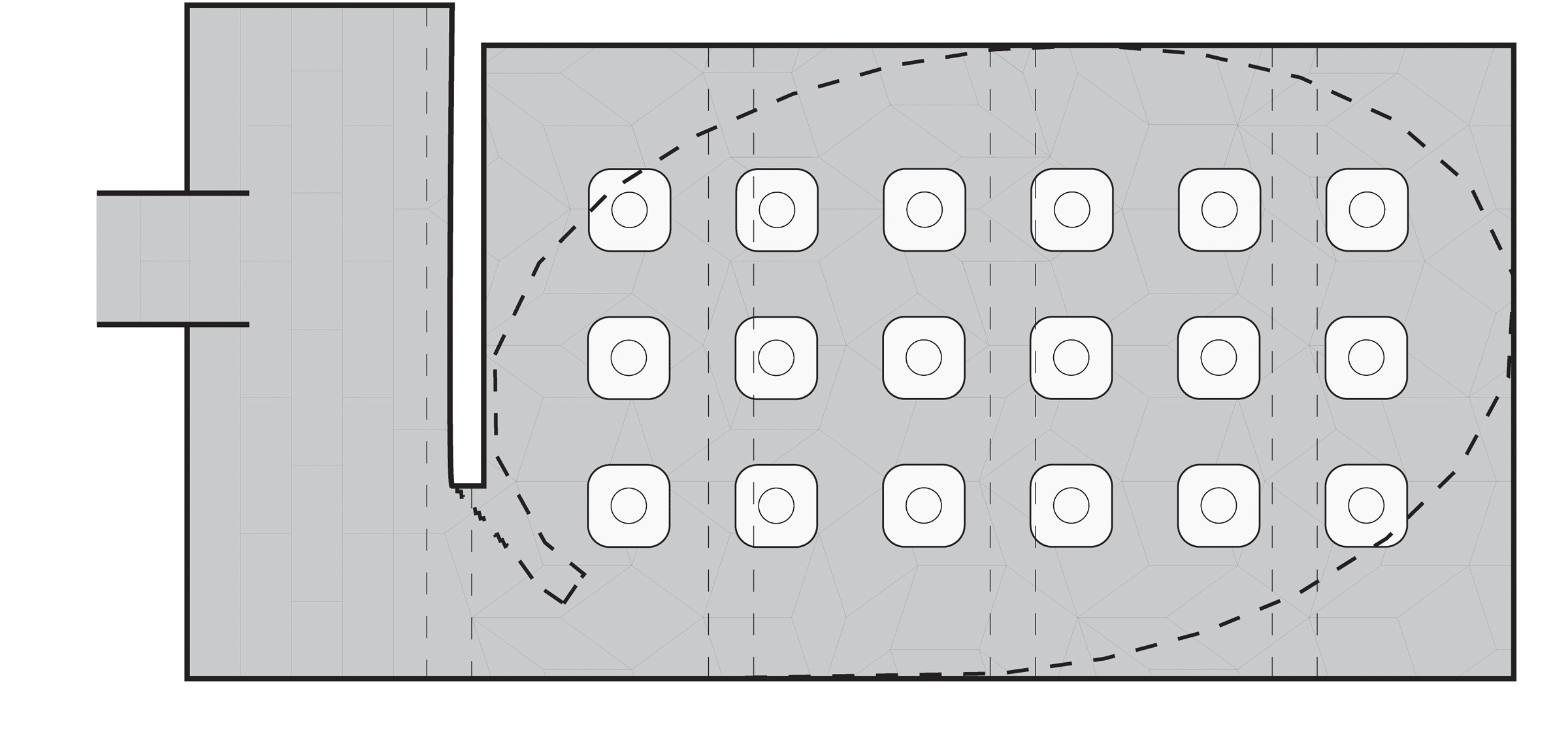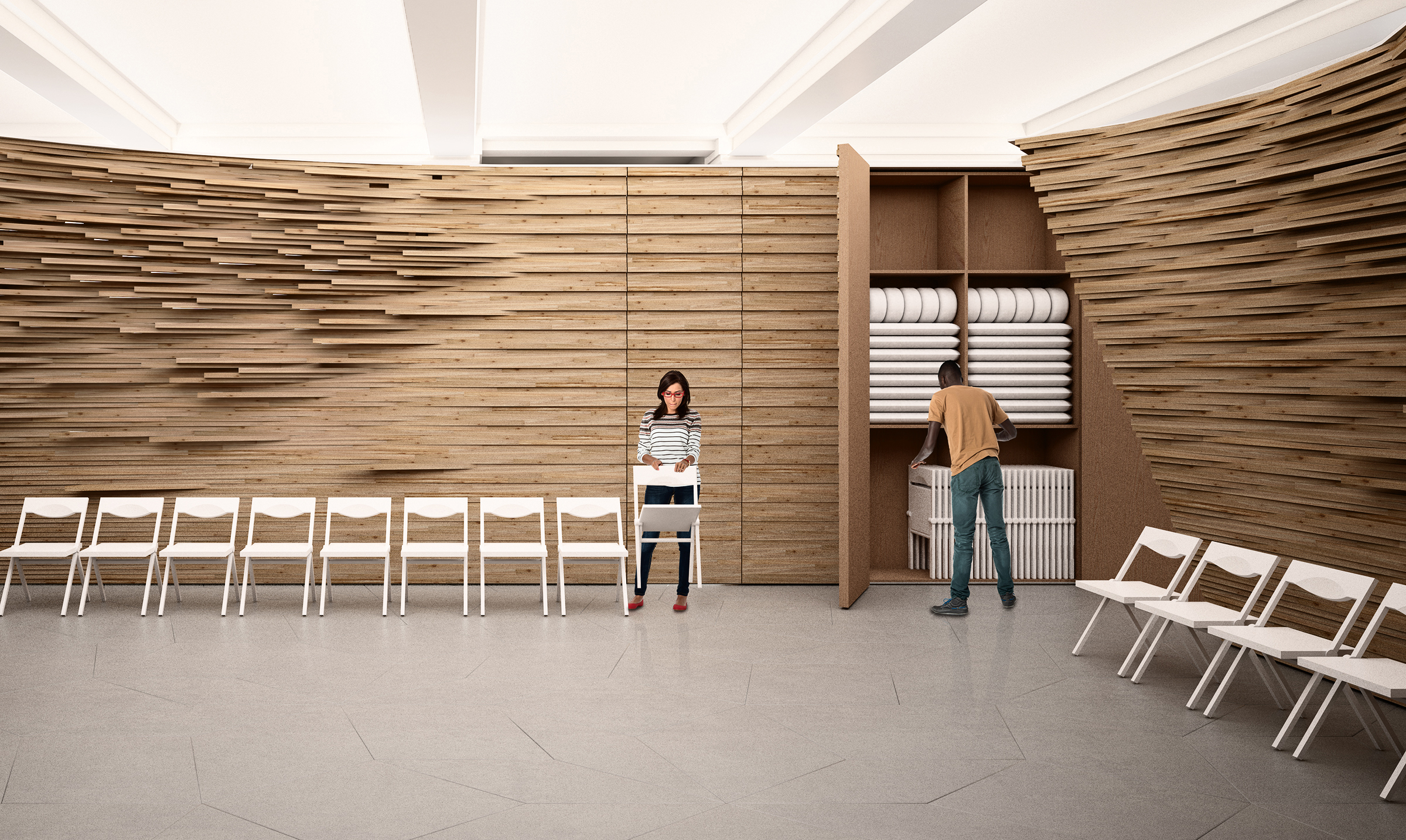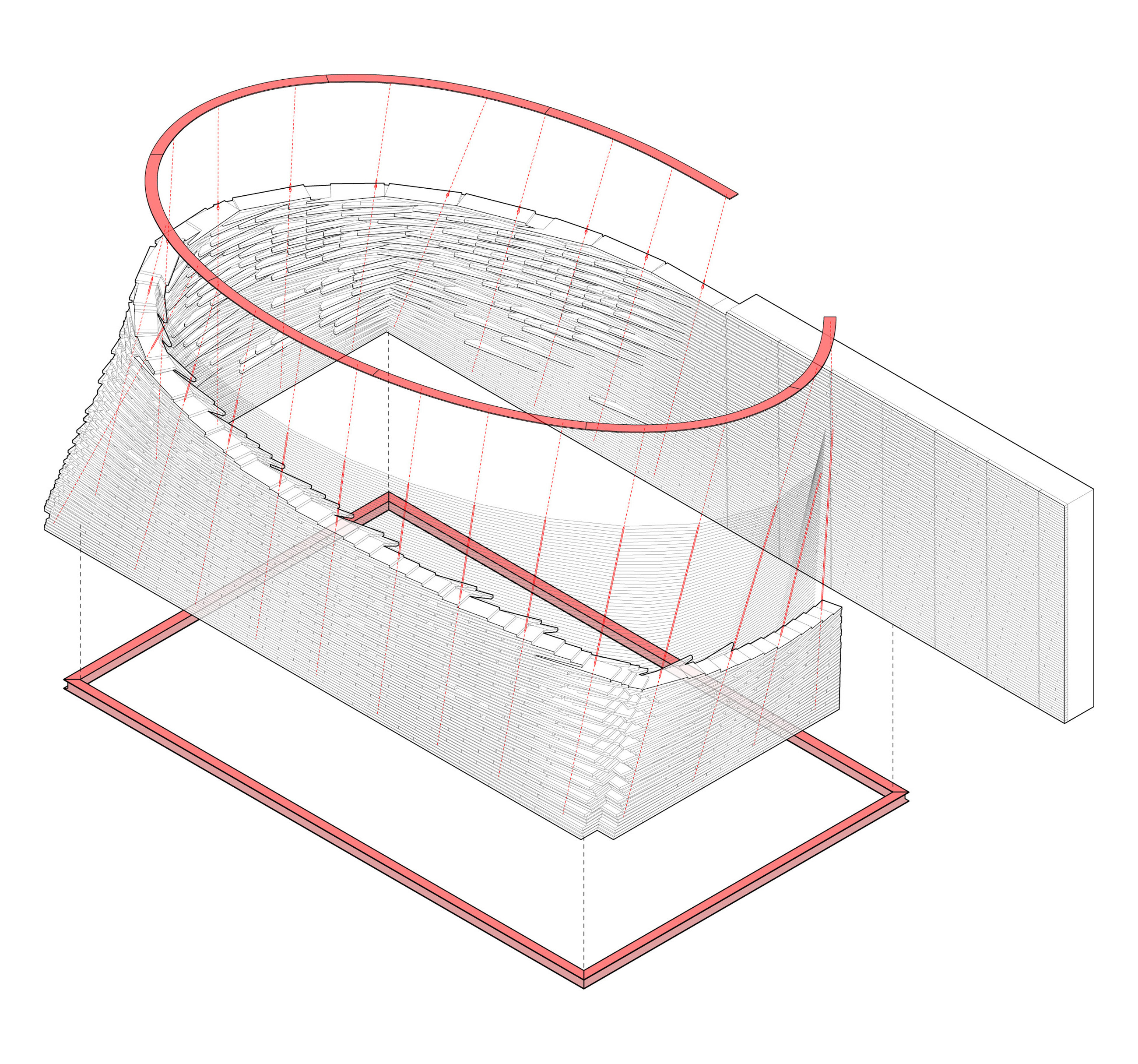 The individual building block is a standard piece of dimensional lumber stacked and held in tension by a series of cables between a steel beam (hidden below the raised floor) and a steel tension ring at the top (concealed inside the top layers of wood). To simplify the construction processes, the wood building blocks are standard sizes and lengths. Additional materials include: fiber-reinforced concrete, concrete pavers and LED lighting.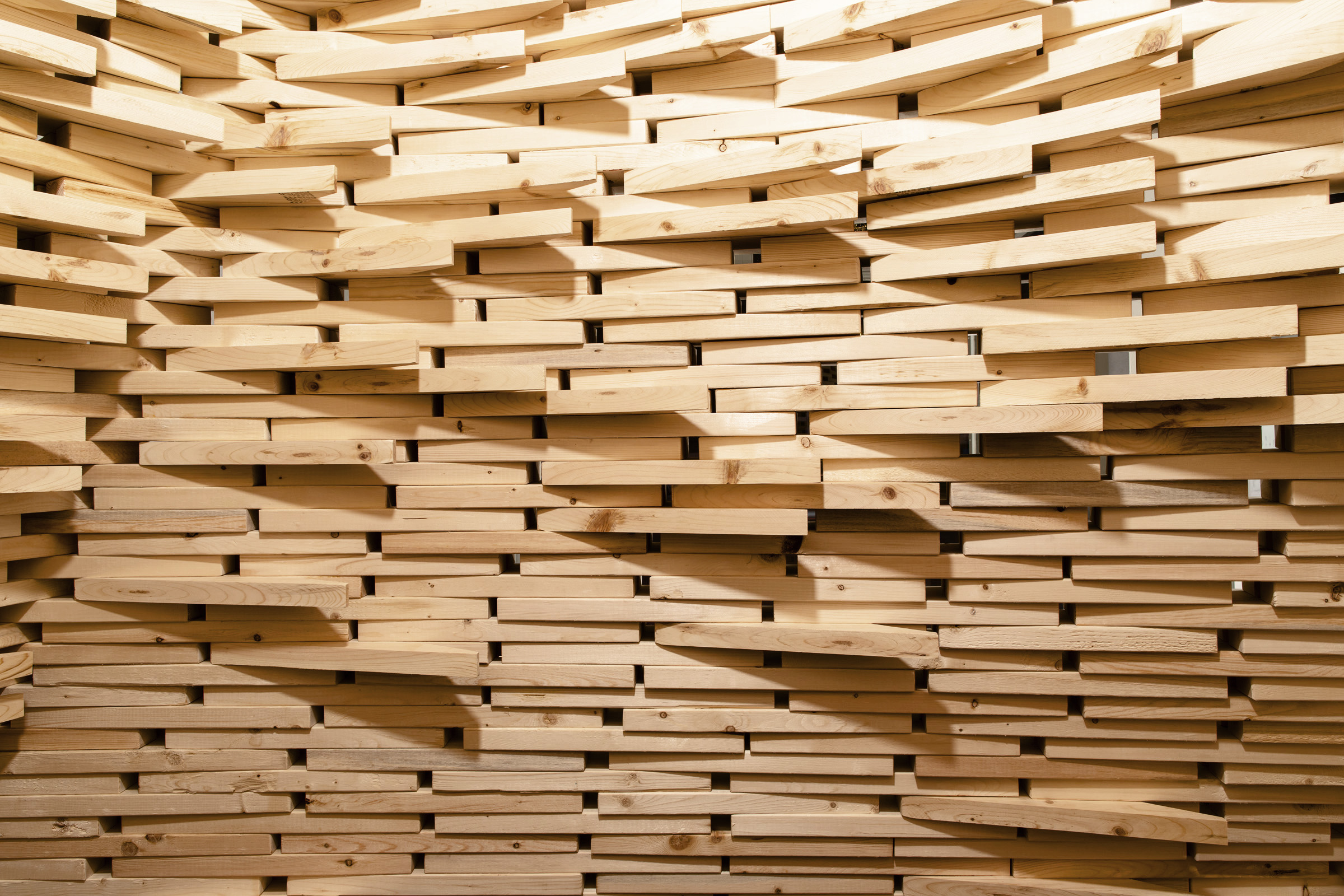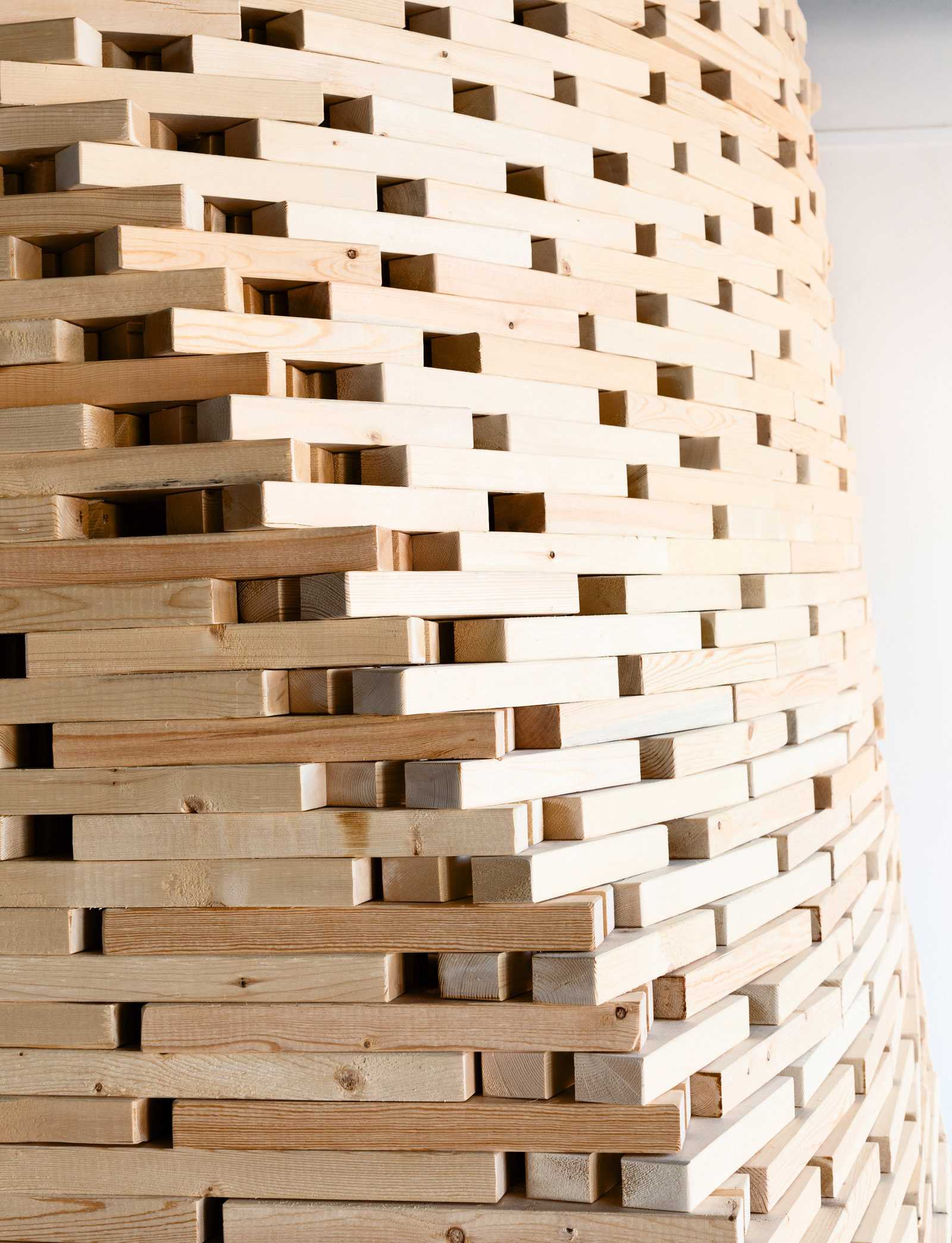 Project Awards
2014 AIA Nebraska Merit Award
View by Category:
View by Type: