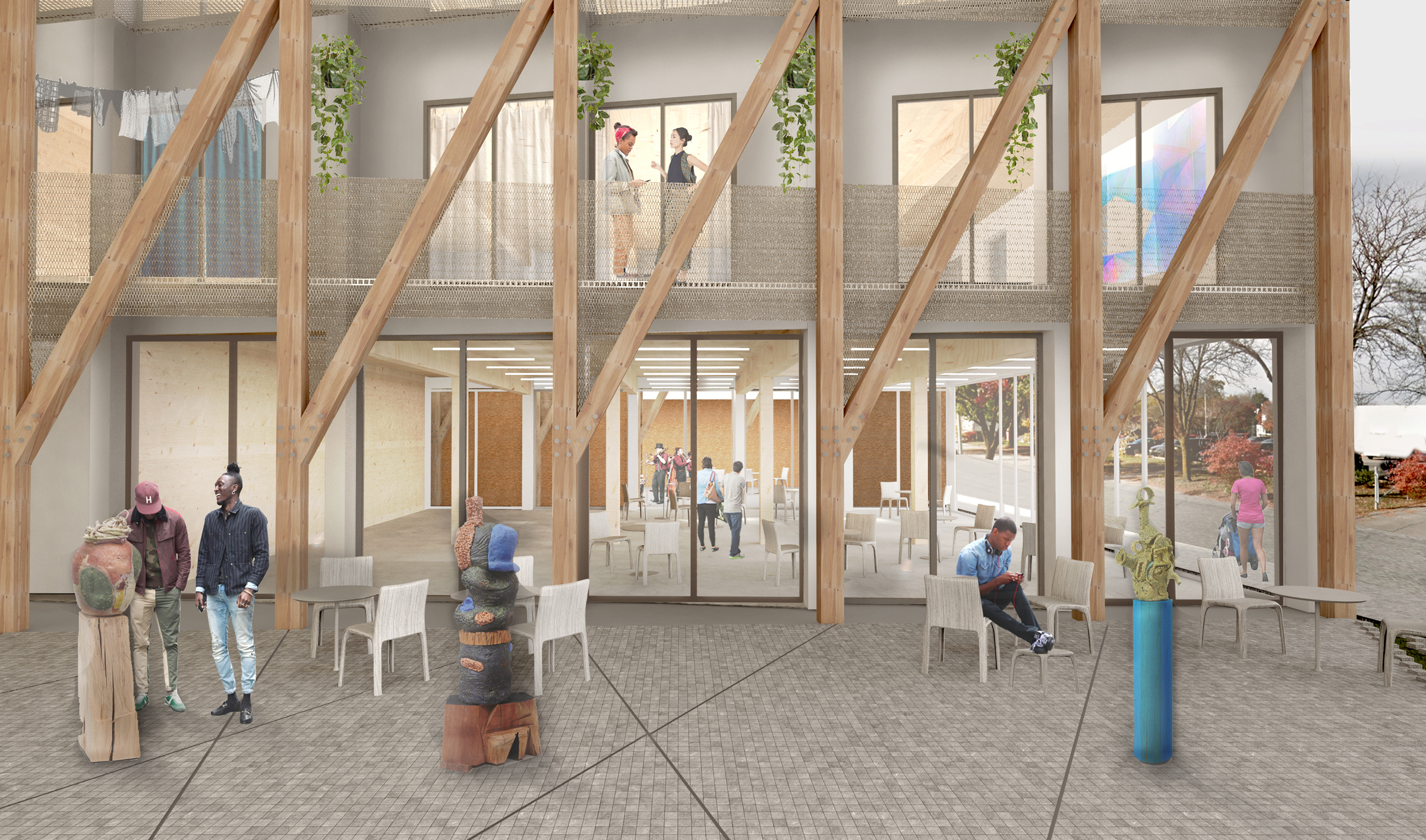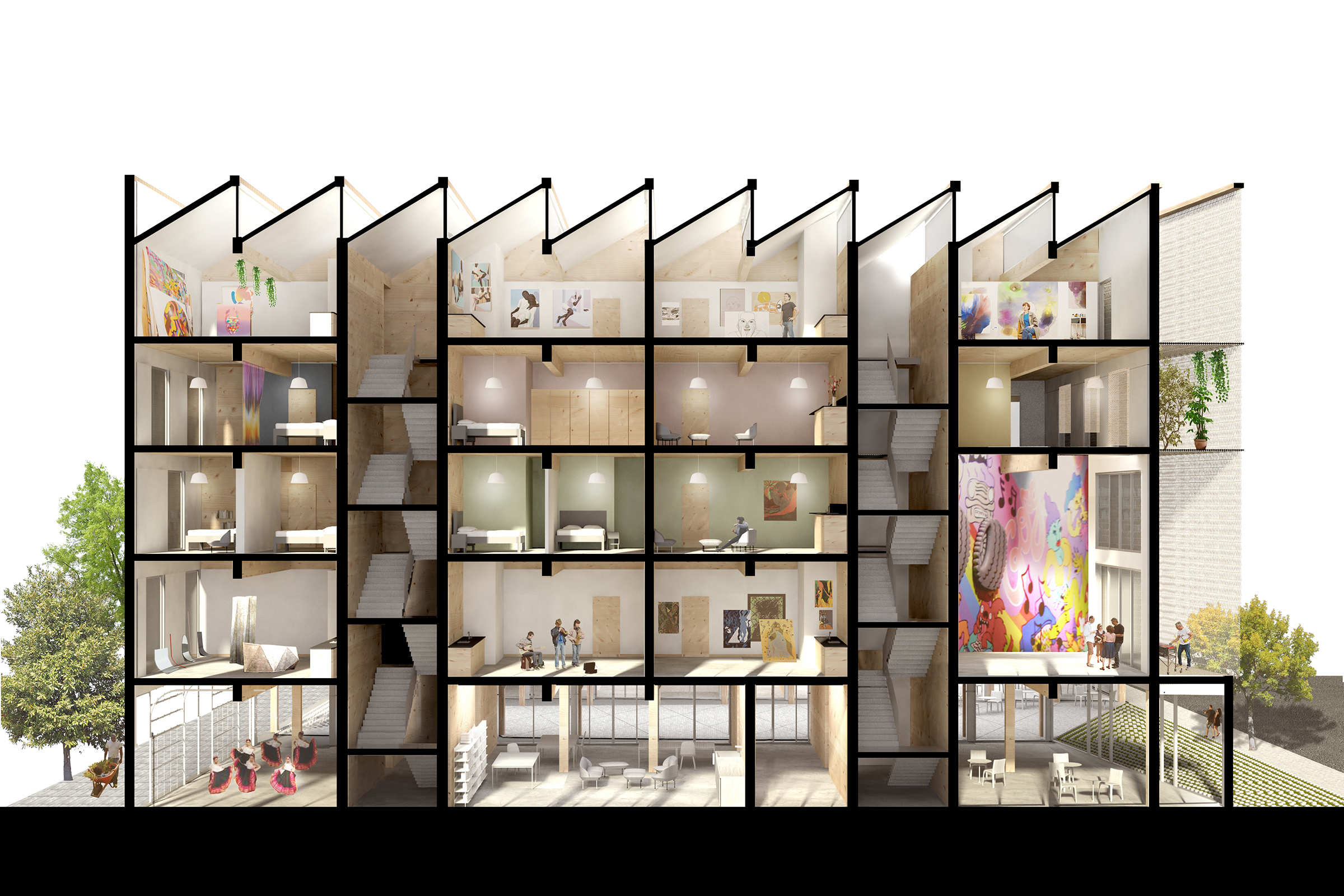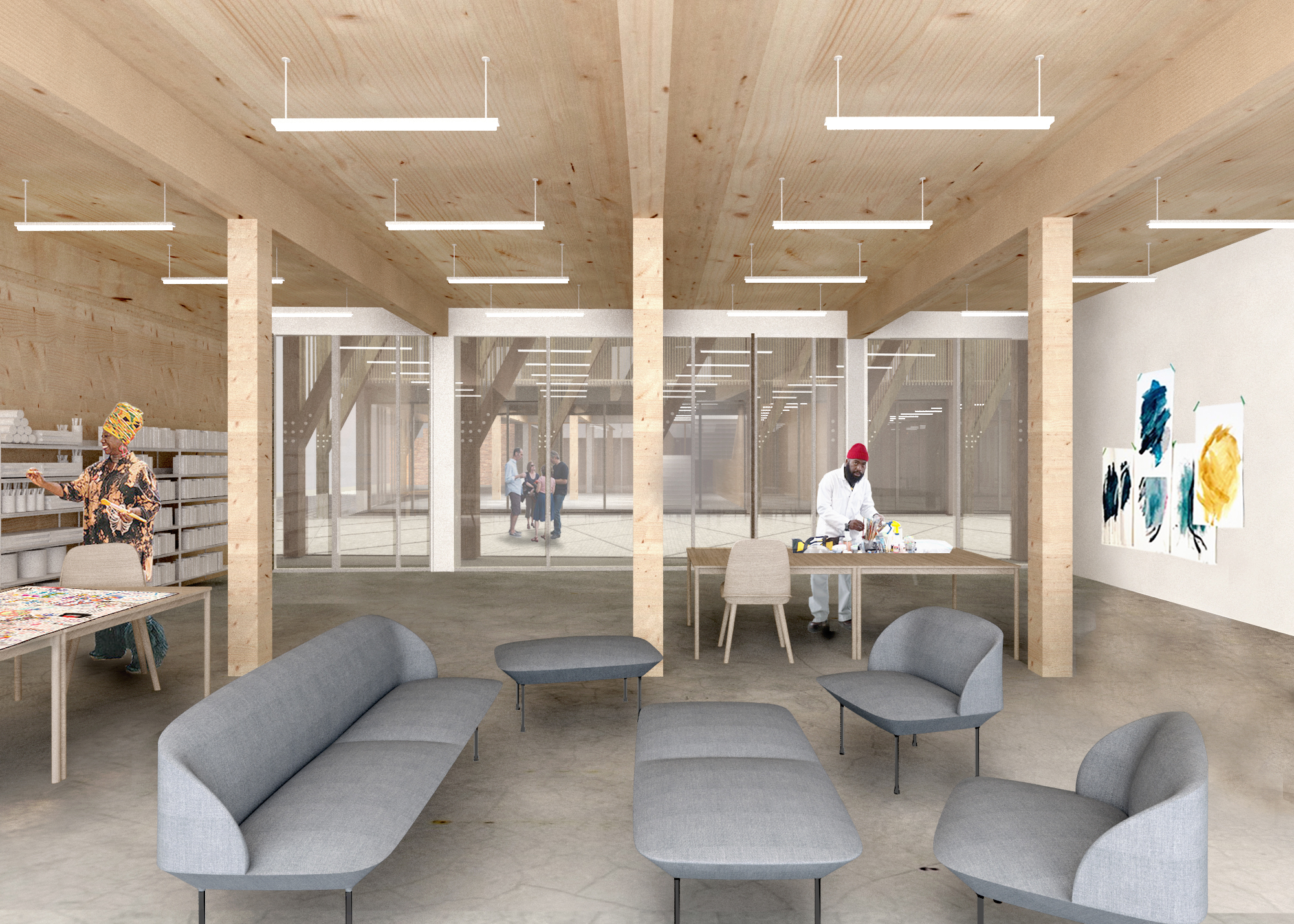 Shared studios & workshops.
"Being able to talk to other creative people about their process and just being inspired by the work helps fuel my work." - participating artist
The shared studios are ground-floor work areas to accommodate artwork, segregated ventilation, special equipment, heavier production requiring a sturdy slab-on-grade, and ground floor vehicle access.
Private studios & quiet work places.
"Proper lighting, small to medium size room, easy access to water supply, room to be outside for larger or messy projects." - participating artist.
The studios are primarily designed as artist's work spaces but they include small bathrooms and kitchenettes so tenants could live in these minimal units if desired.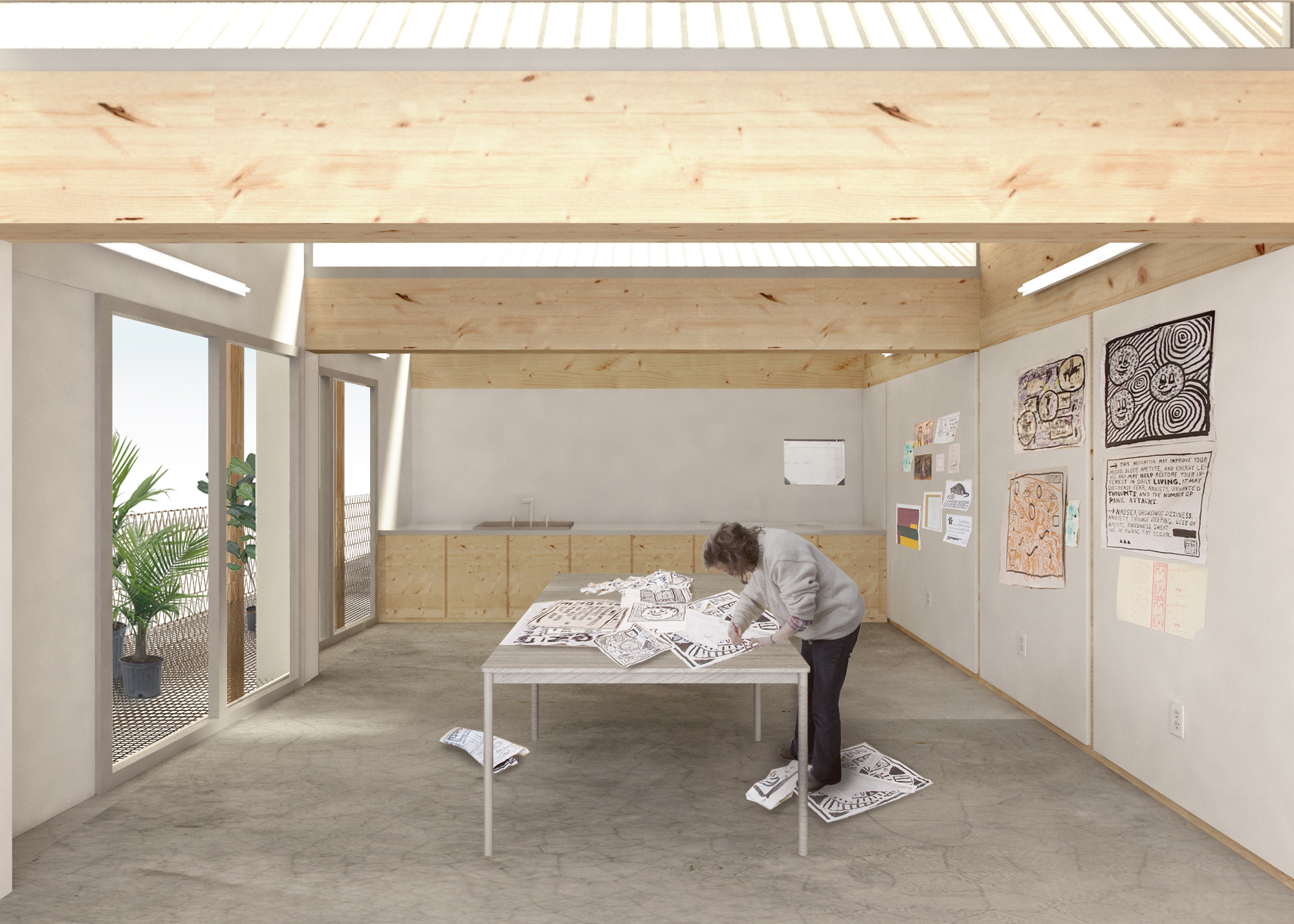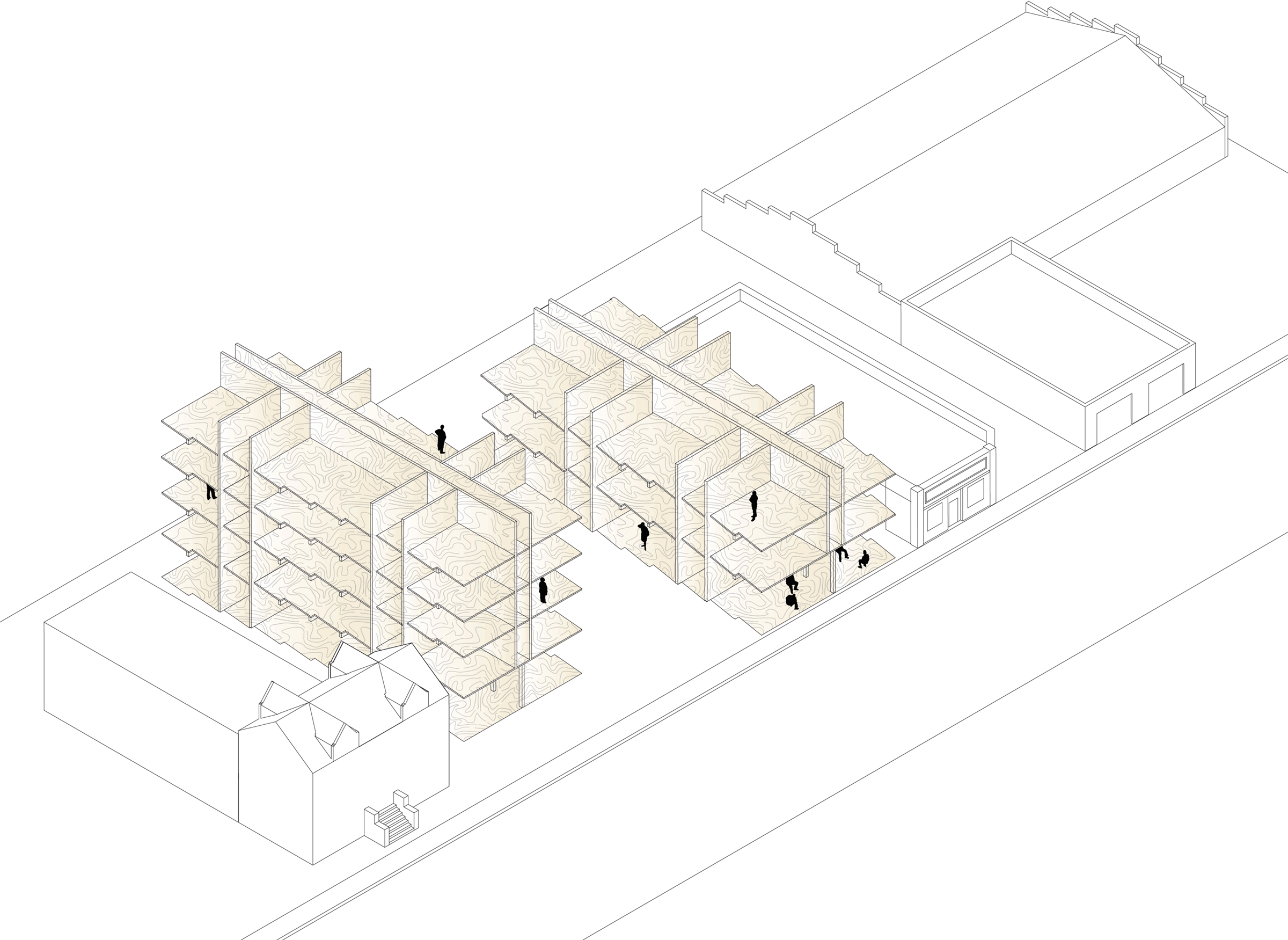 The new buildings are constructed of cross-laminated timber (CLT) structural walls, CLT floor slabs with concrete topping, and glulam columns and beams supporting the floors. A glulam and aluminum-grate exoskeleton carries some lateral loads and expands the building without extending the opaque floor plates, thus providing outdoor work space for each unit. The building envelope is clad with anodized aluminum siding and large, matching sliding glass doors and windows. Responding to the twin goals laid out by the majority of the artists (privacy and participation in an arts community) the decks negotiate that with a semi-transparent mesh screen. This screen breaks down the distinction between the private interior and the public outdoor space, creating an interstitial realm controlled by the artists. The screen provides residents with a way to interact with the public spaces that surround them. The success of the plaza space will have people looking over it from above, as well as linear LED lighting hanging between the buildings.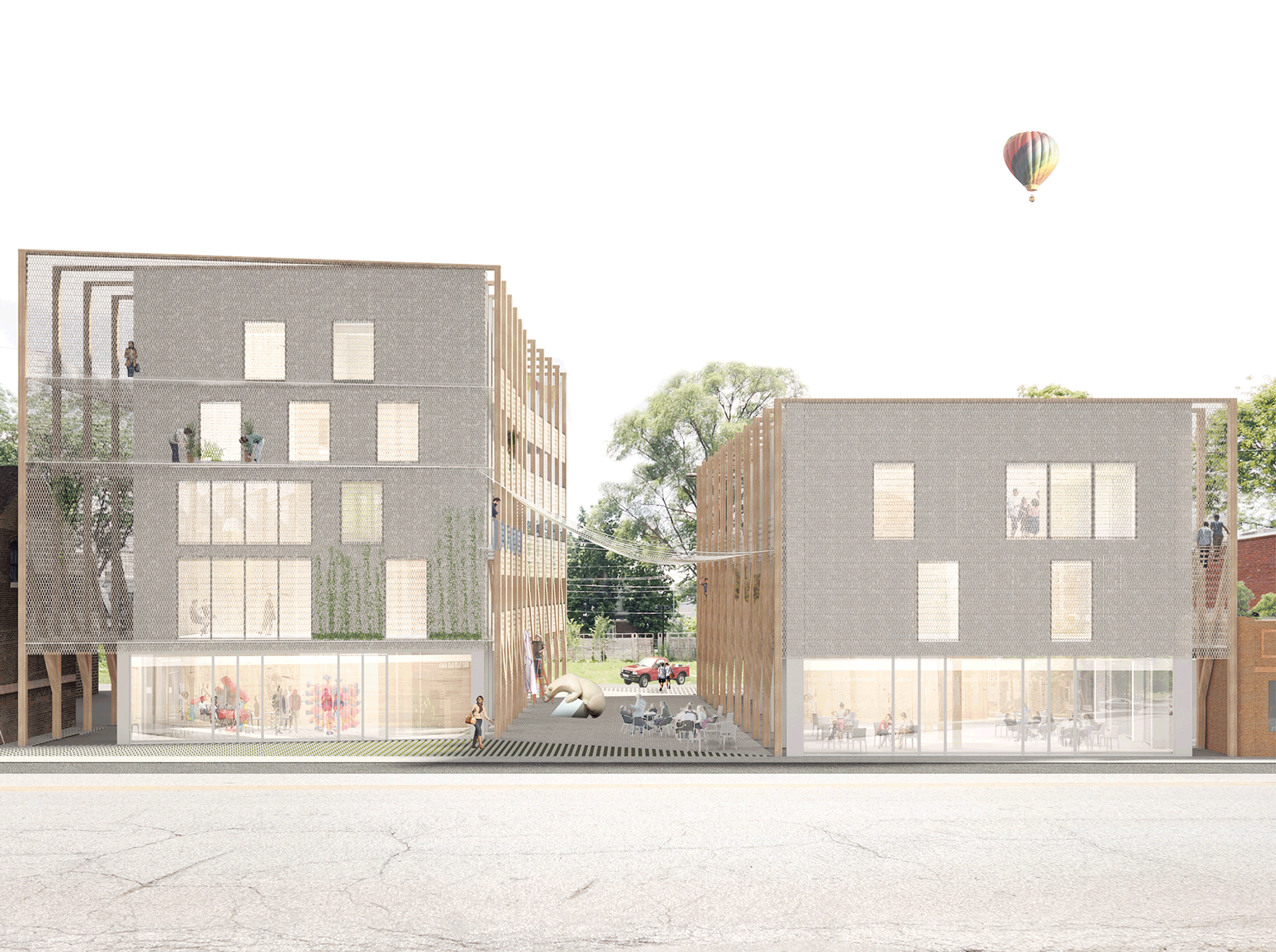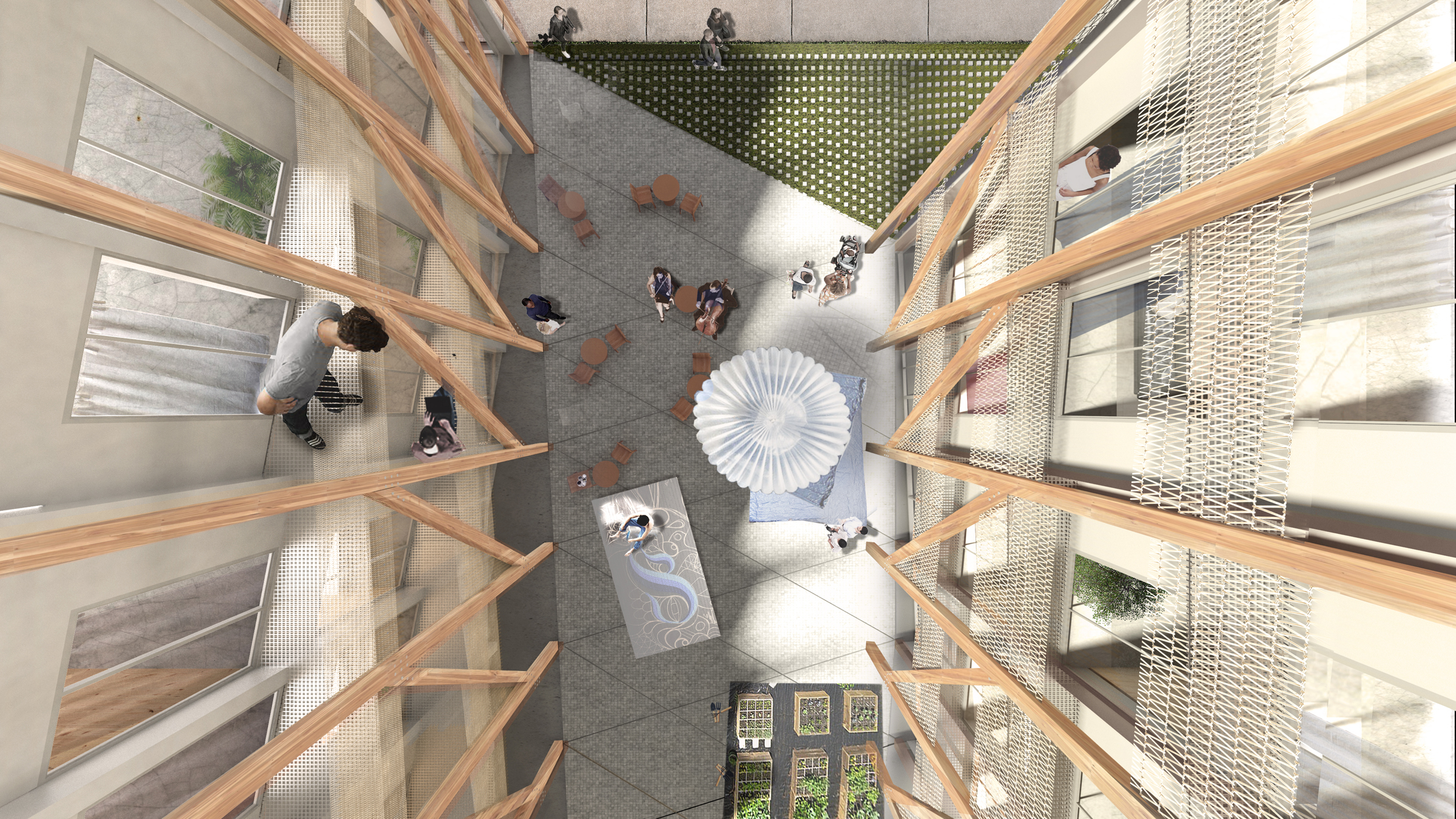 Project Awards
2018 AIA Central States Merit Award for Unbuilt Architecture
View by Category:
View by Type: