Chartboost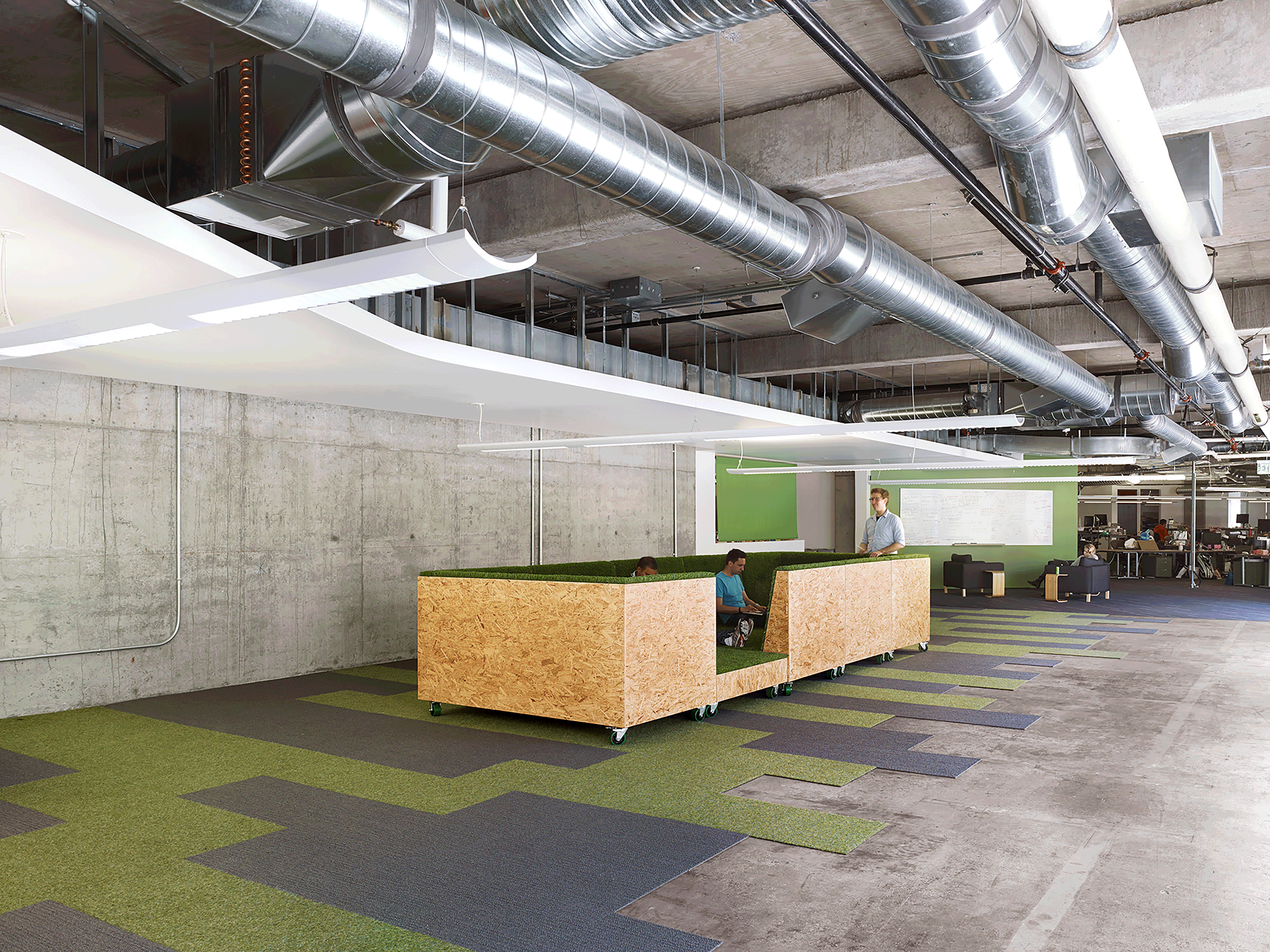 Adaptable, social, and informal breakout spaces reflect the dynamic change and rapid growth of the company.
Type

Office

Location

San Francisco, California

Area

17,000 sf

Status

Built

Date

2013

Collaborators

Min | Day
Chartboost, a fast-growing mobile game technology company, approached us to quickly create a functional and fun workplace in a short-term subleased space. We designed the project with a light hand to develop an overall look with color, playful carpet patterns, and custom furniture that reinforce brand identity. 
Central to the office, we conceived the Chartboost Parklet as a functional way to occupy extra square footage while providing highly dynamic breakout and social spaces. Situated on locking casters, the five parts of Chartboost Parklet can be pushed together or pulled apart to accommodate a variety of activities from team meetings to personal semi-private lounging. Three distinct shapes allow for varying levels of interactivity when separated and even more combinations of use when combined.