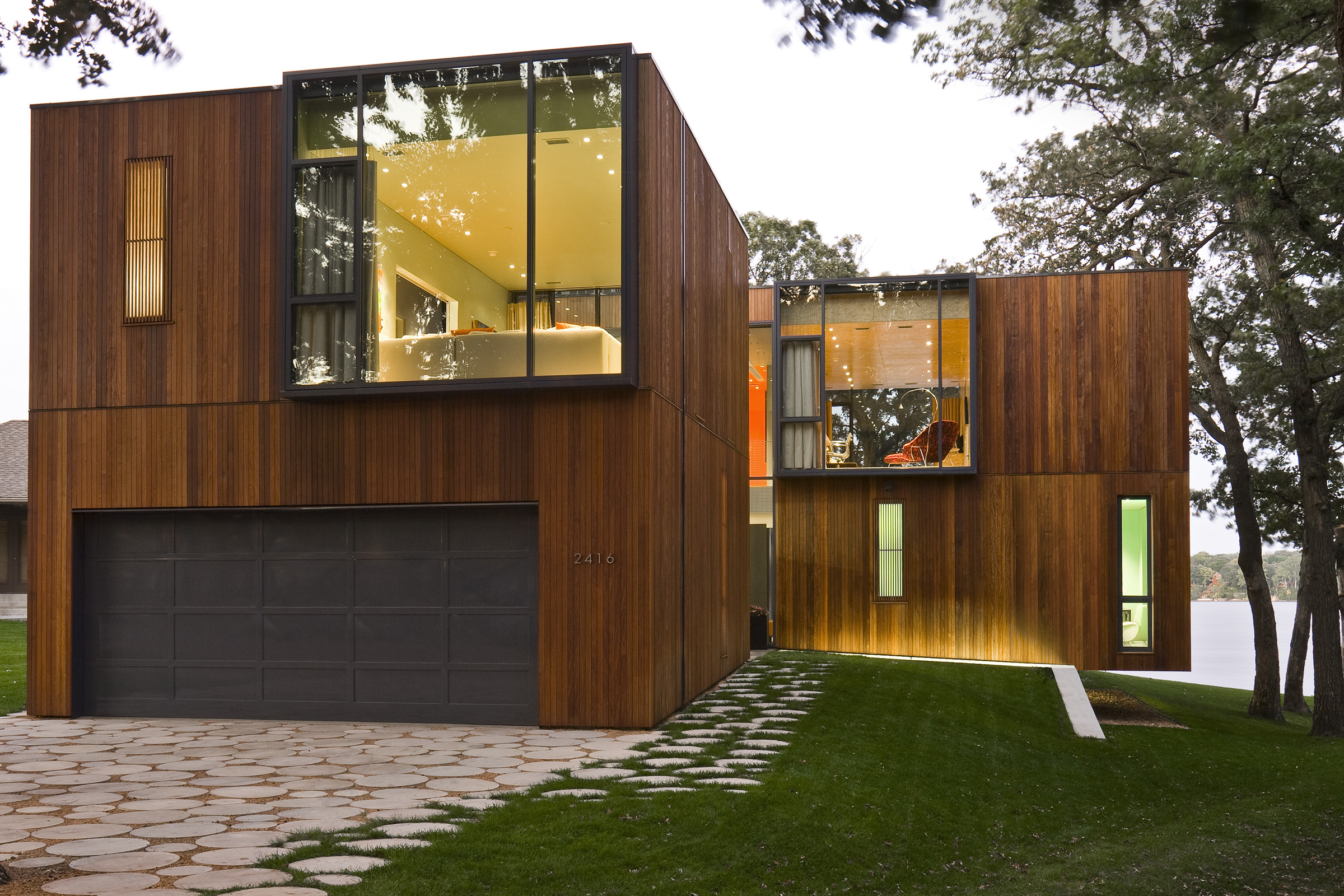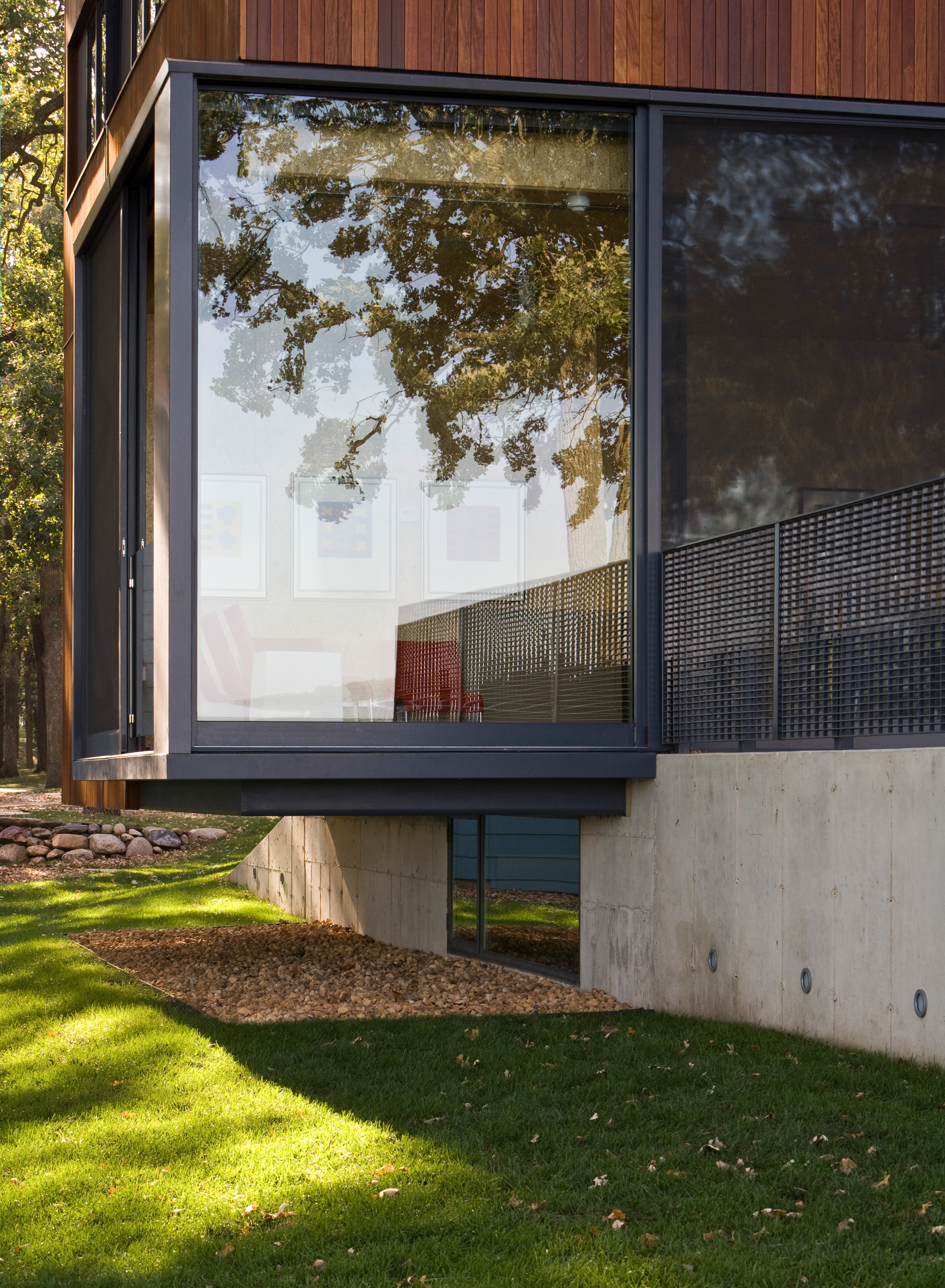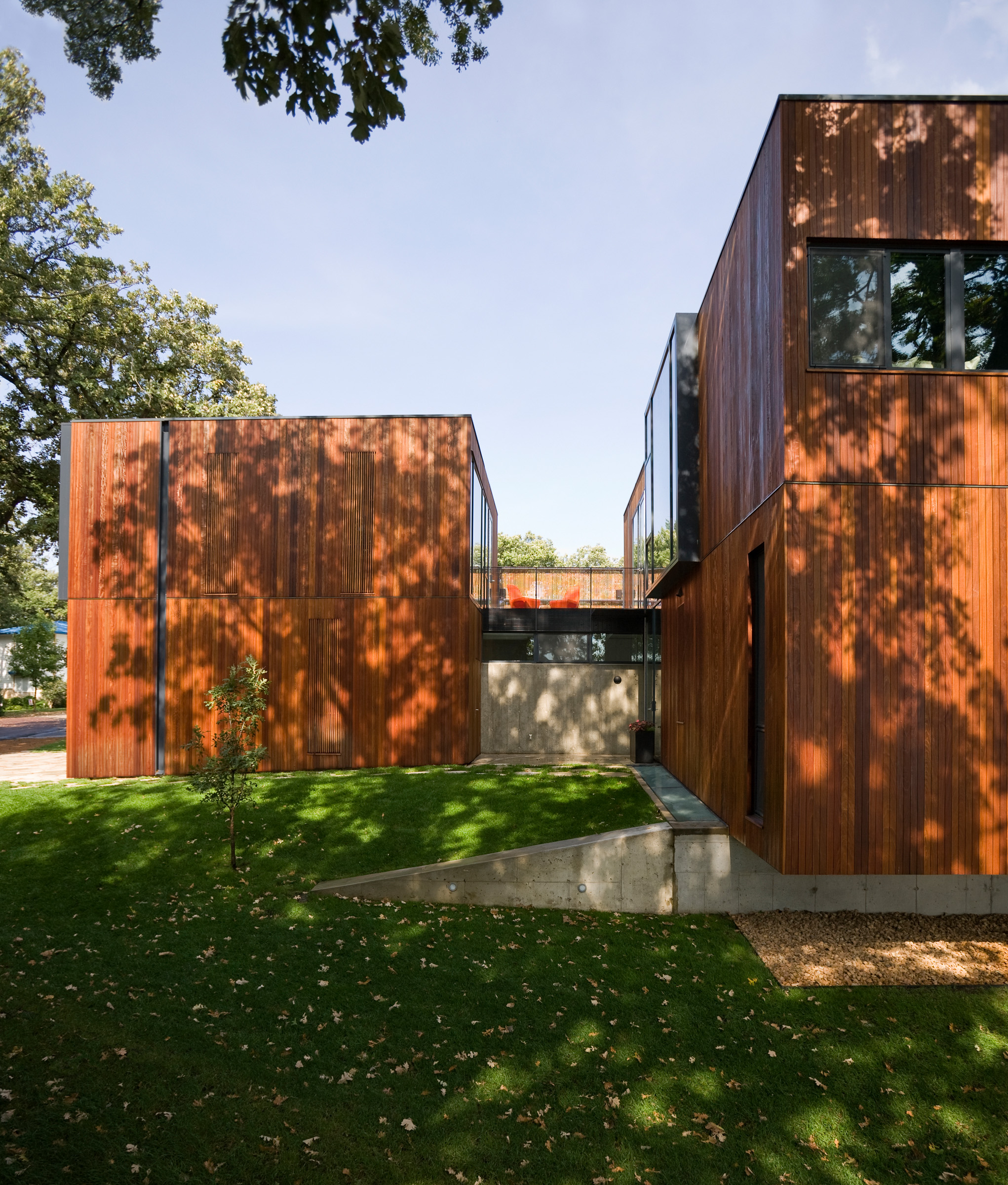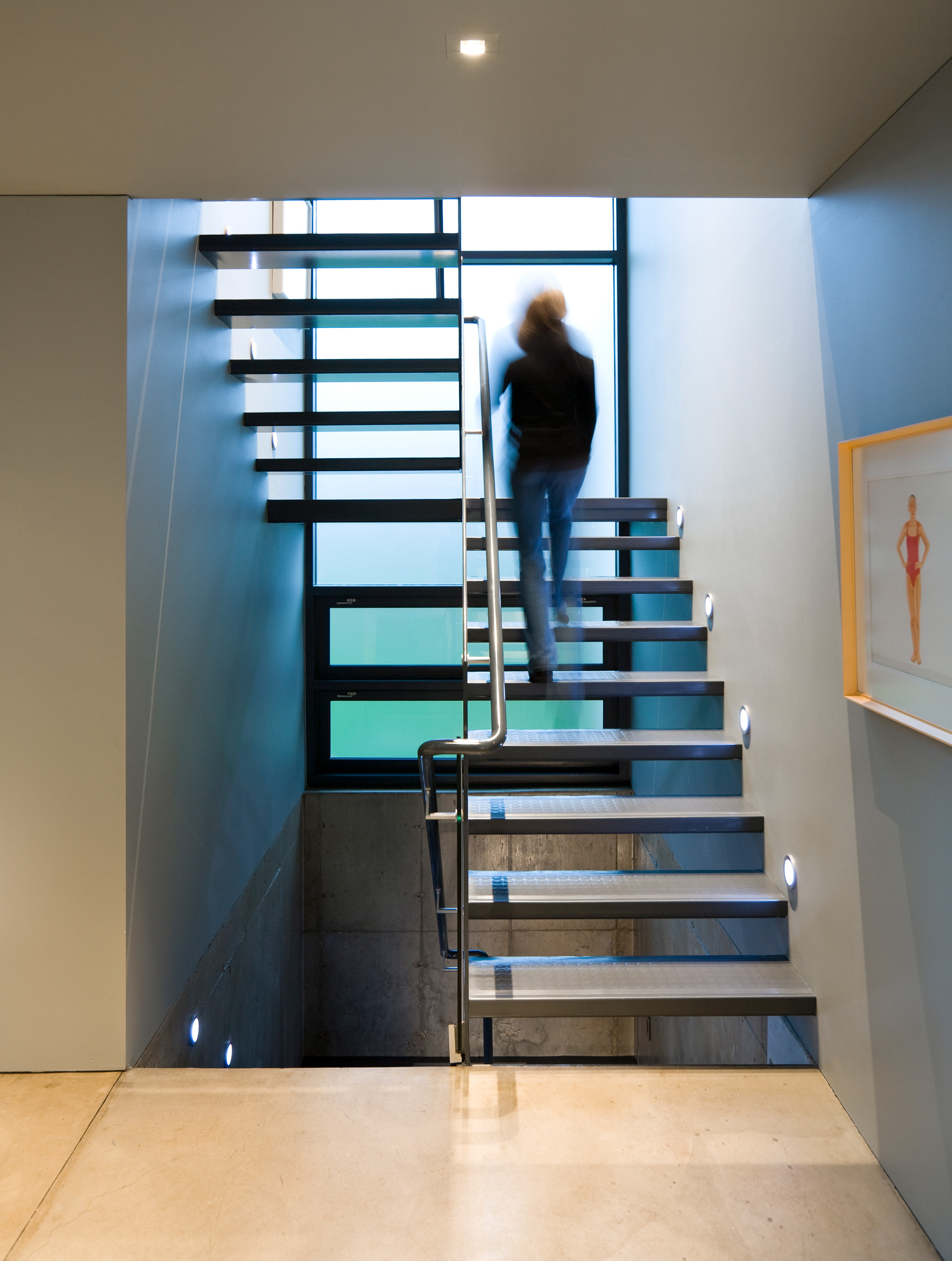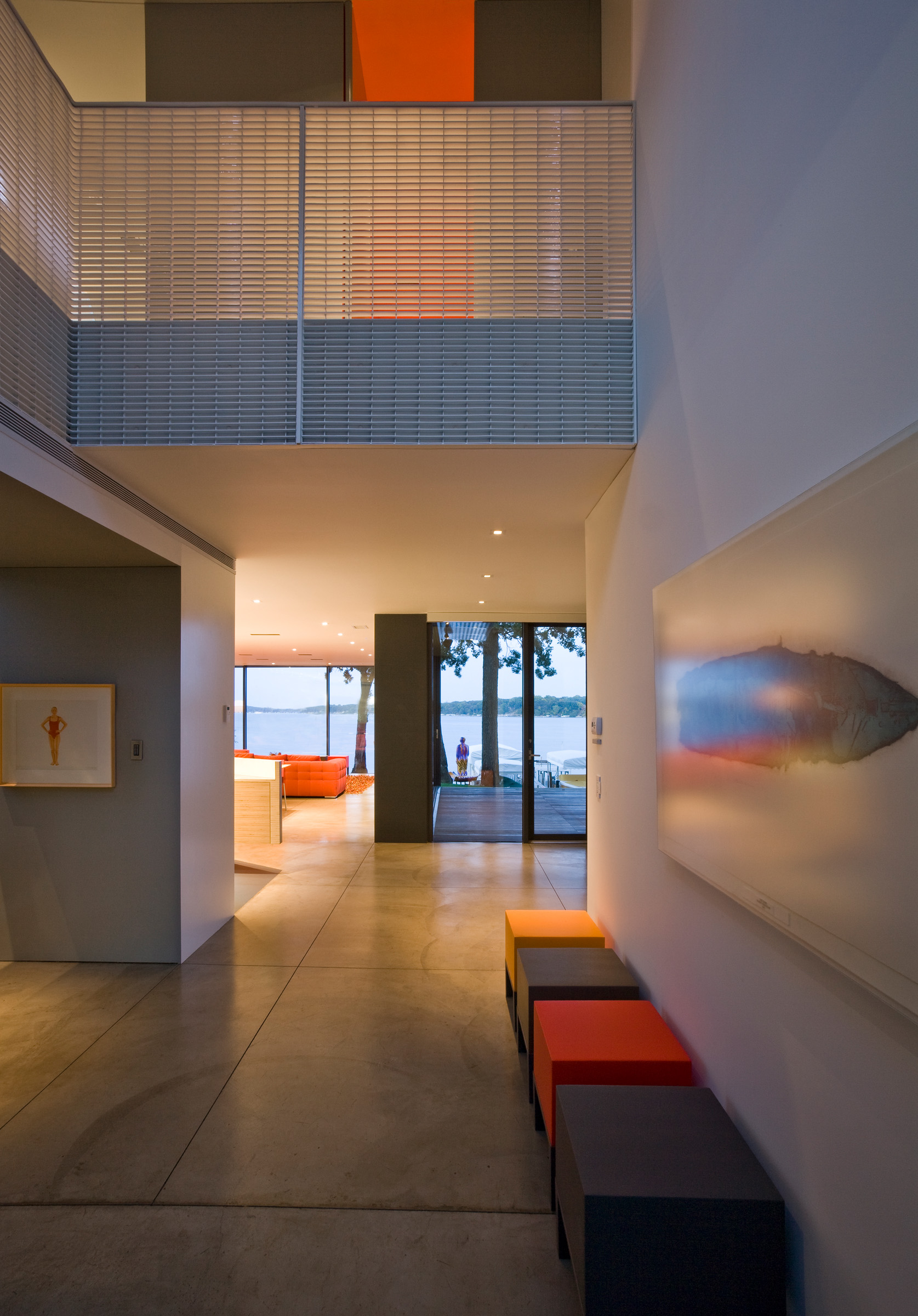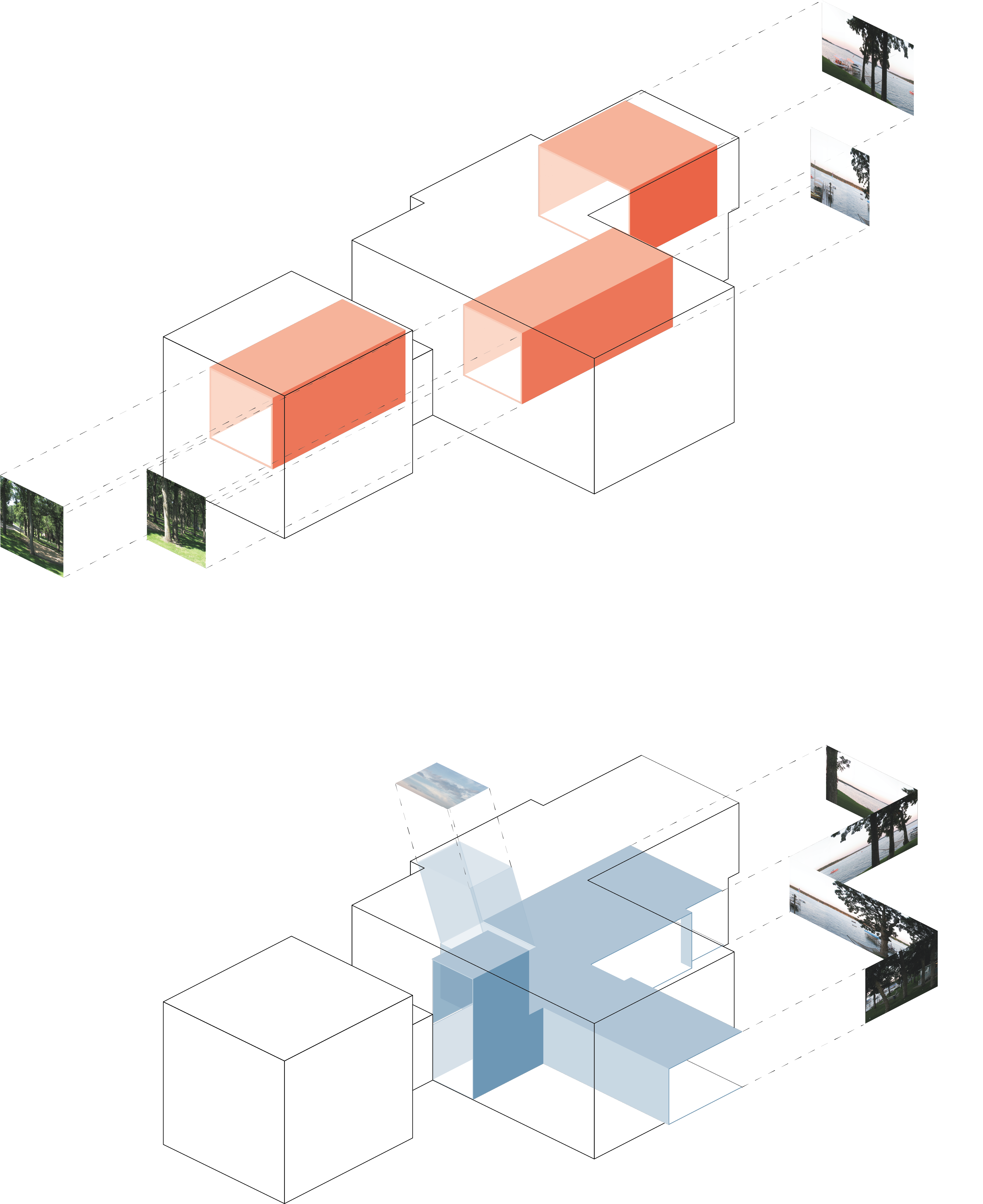 Spatial Choreography
Volumetrically simple from the exterior, opaque and slatted vertical Ipe boards clad a stacked set of spatial tubes (the primary living spaces) that are open to the lake and woods views, but visually closed to neighbors on the sides. The house's spatial tubes form around view axes running through the site, perceptually linking the lake through the forest to the fields beyond. These view-framing tubes are literal voids in the mass of the house bounded at their ends only by glass. Light and air also enters these rooms through operable windows set behind the slatted Ipe cladding. Dense service spaces fill the remaining volume. The first level is dominated by continuous subtly amorphous space that opens to the exterior in with lake views in several directions. This space bounds the primary living spaces while suggesting connections and extensions to the surrounding landscape, lake and sky.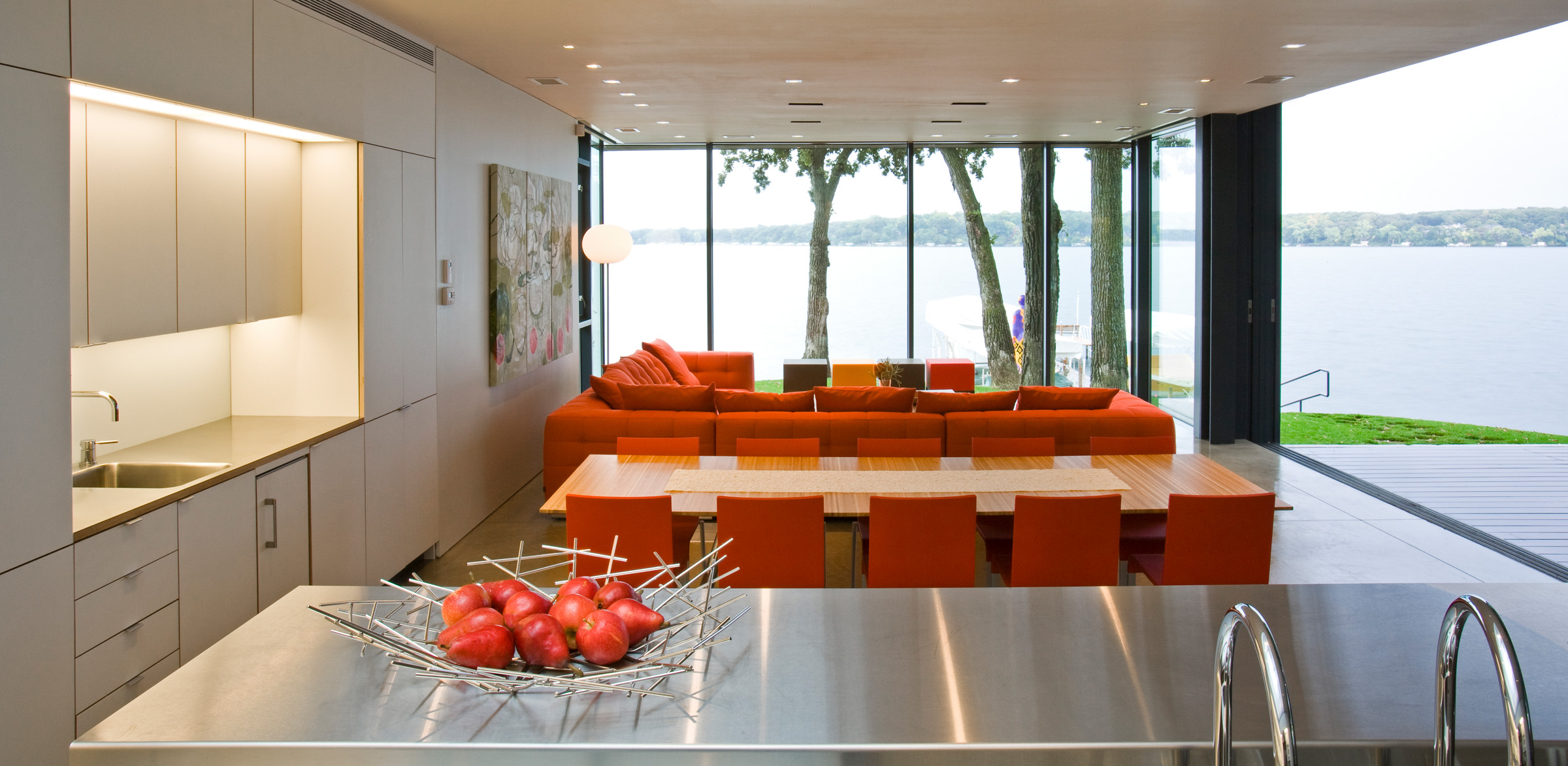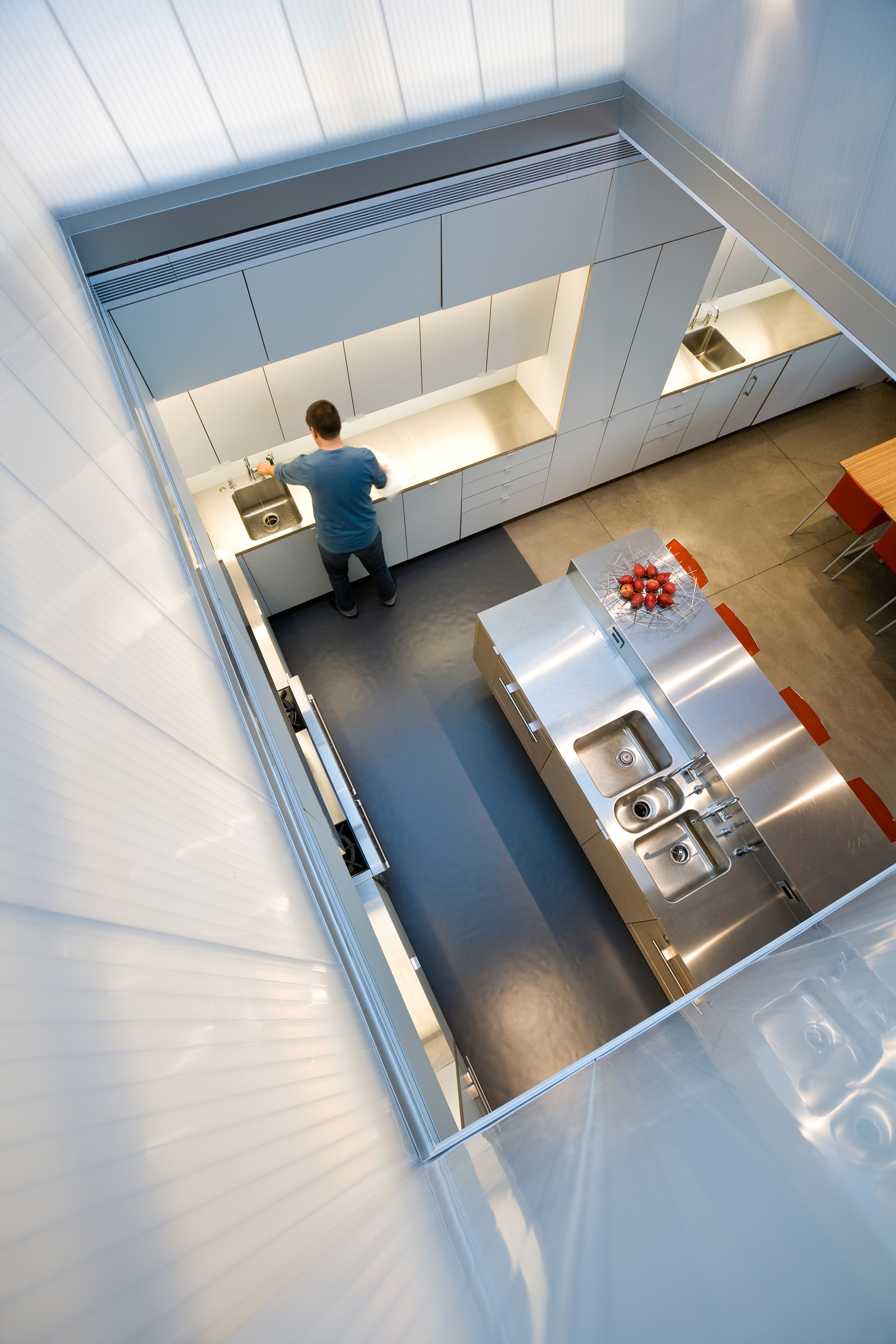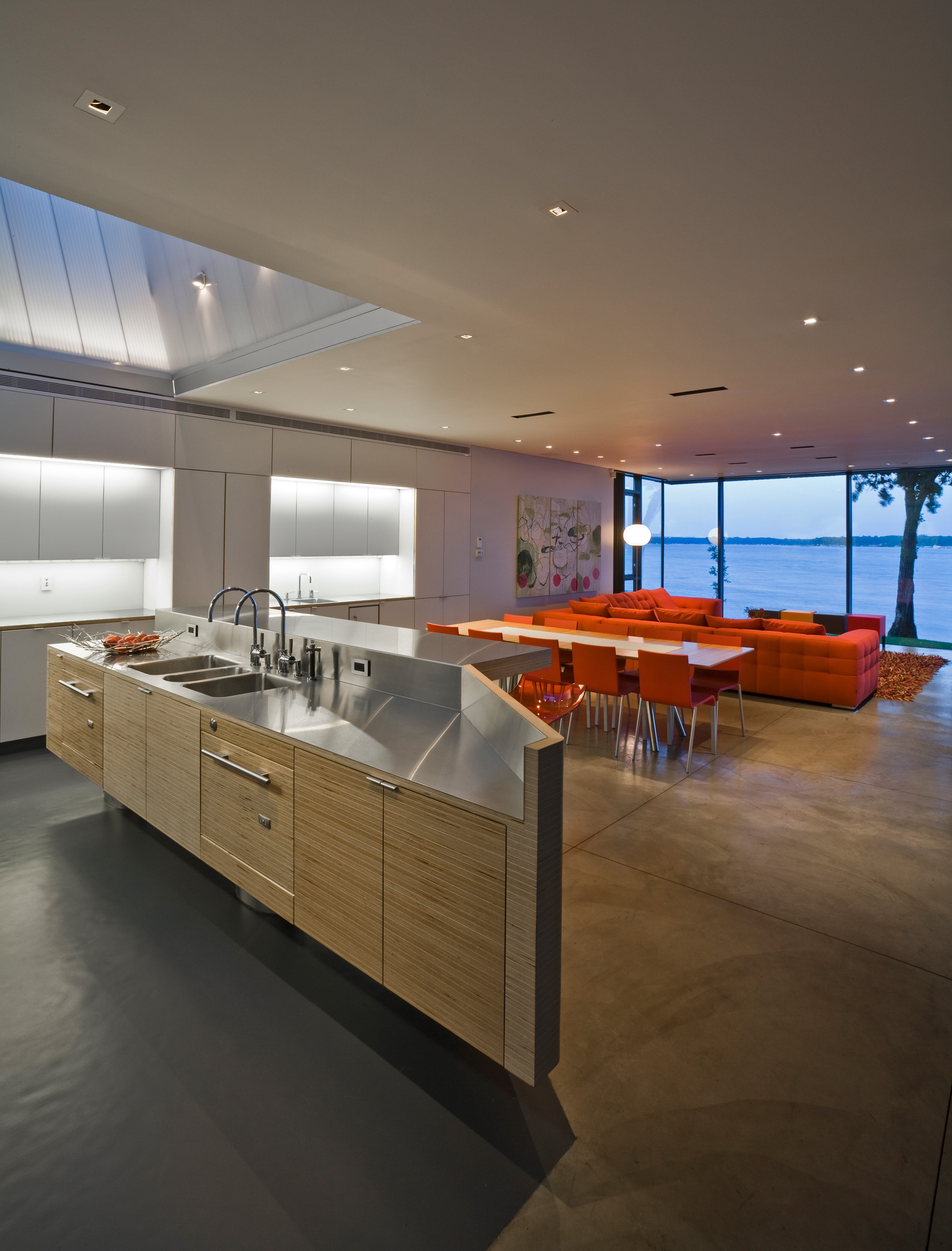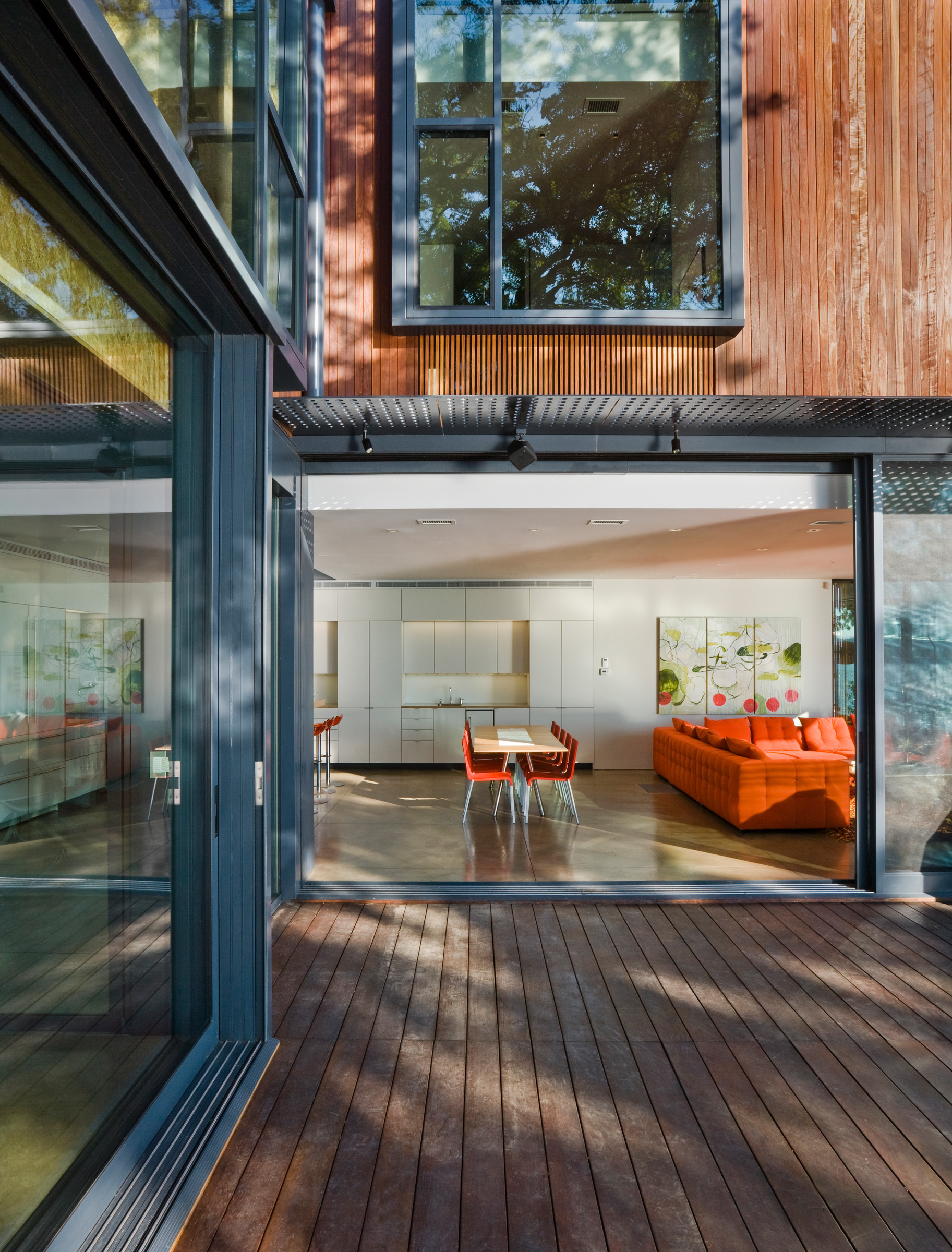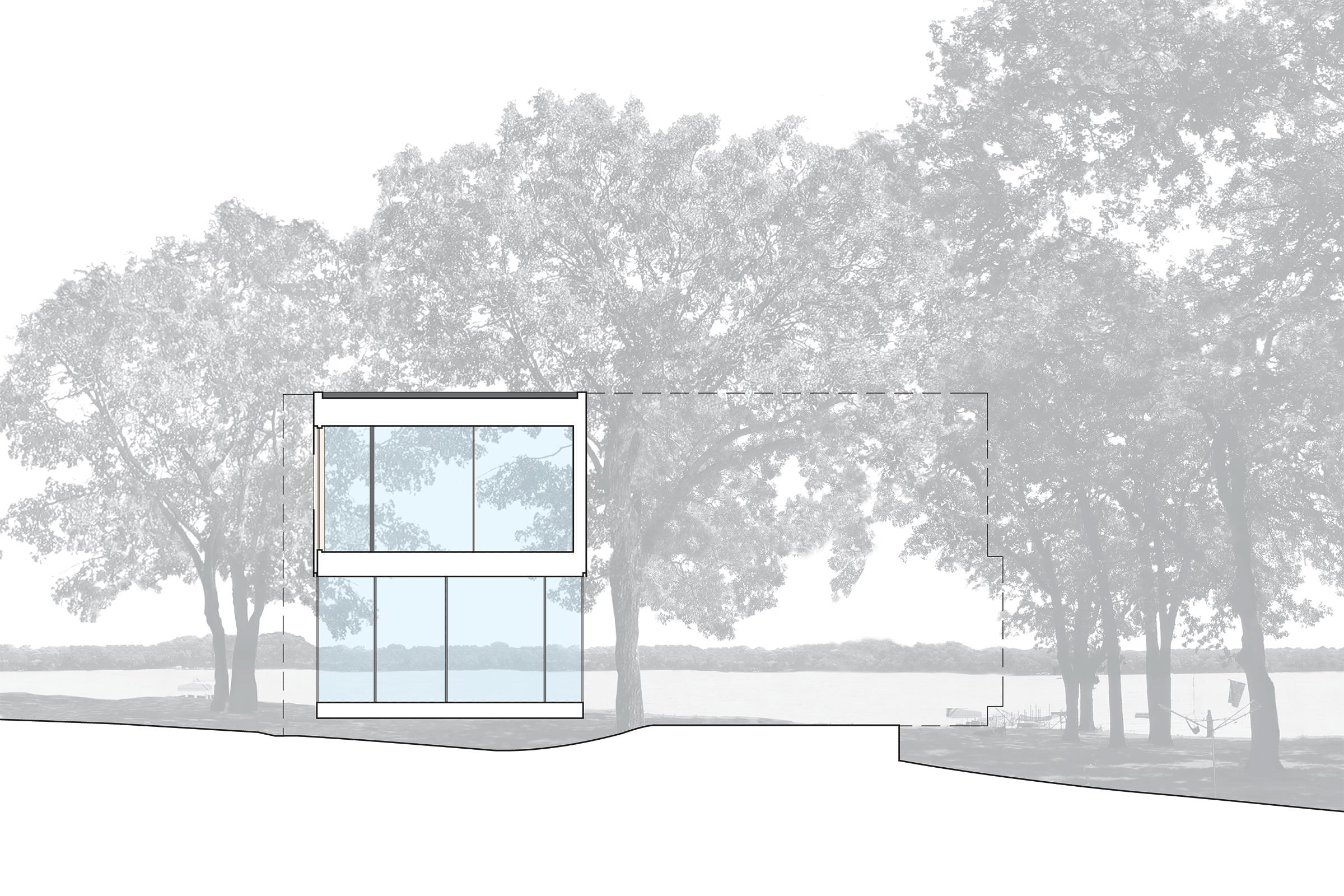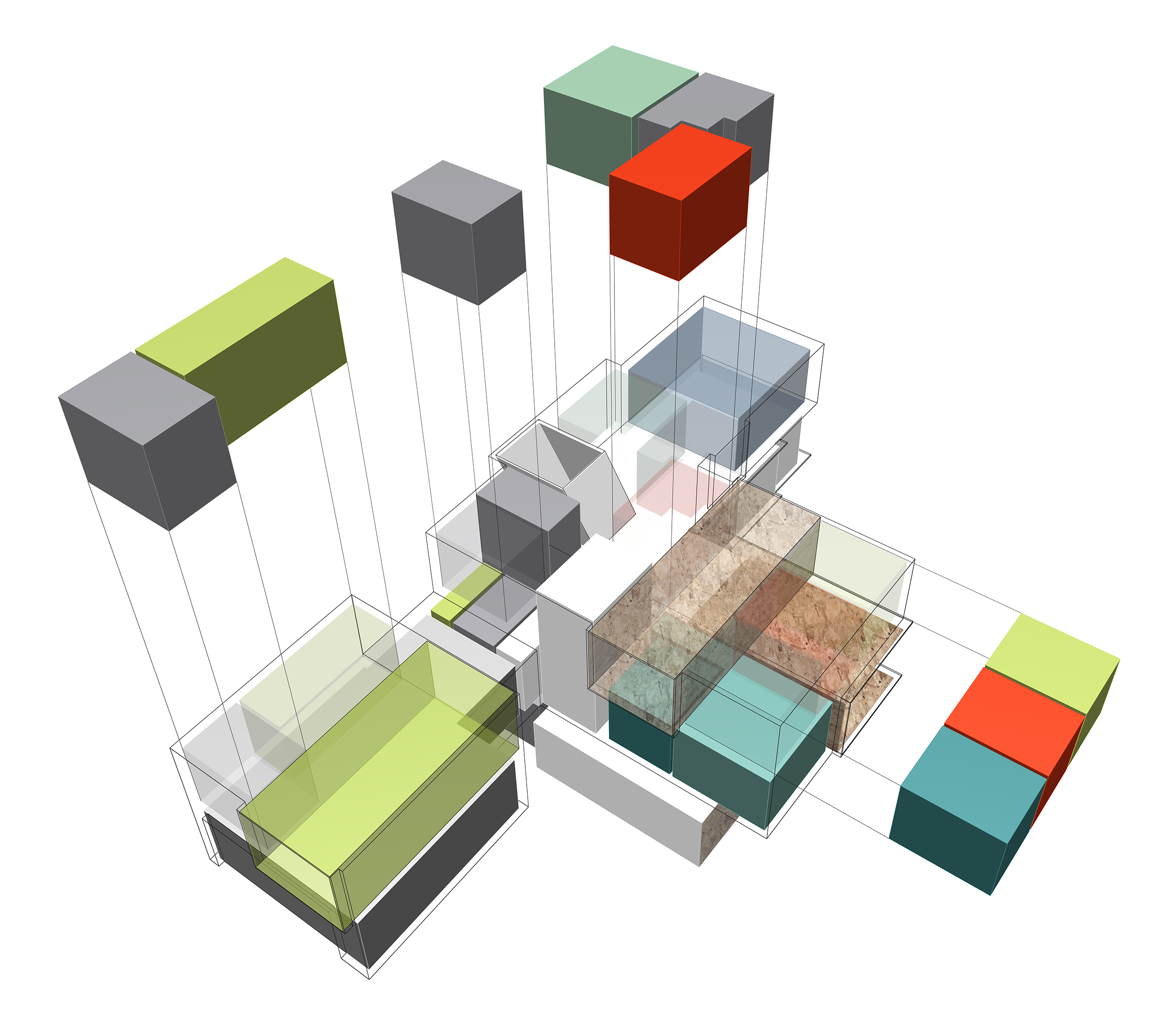 Color and Materiality
In contrast to the spatial tubes of the public areas, the smaller private spaces (bedrooms and bathrooms) exhibit a pronounced sense of interiority. As spaces become increasingly intimate, the intensity of surface material or color increases. Interior surfaces in these rooms are subsumed by color to the extent that each feels like a zone of pure, saturated color. Here, color becomes equivalent to the Lake that dominates the spatial tubes, providing an autonomous interiority in contrast to the site-oriented "tubes". Color becomes an important tool of space making, an additional layer that can reinforce or contradict the other components of spatial geometry, intensifying the experience or adding complexity.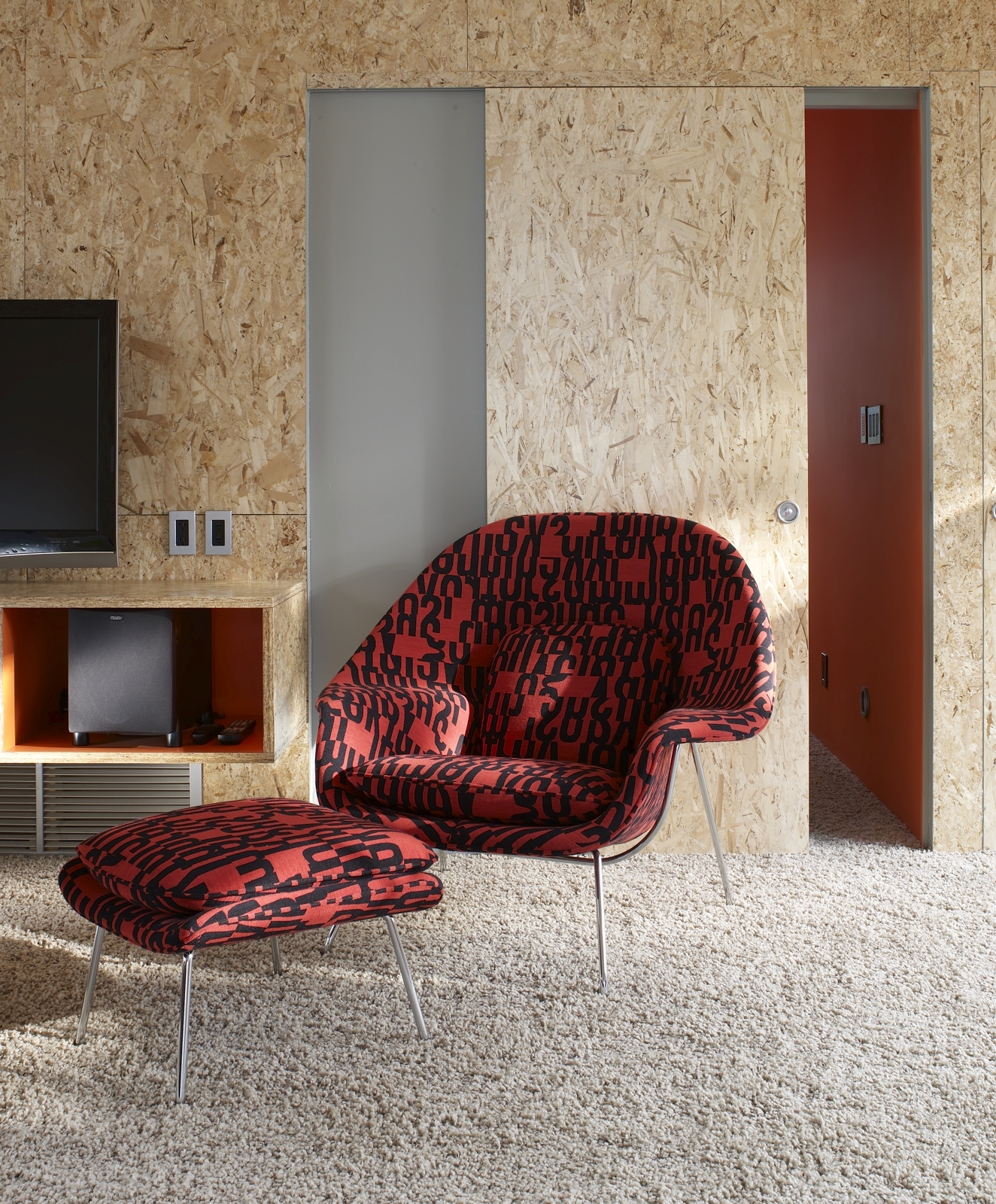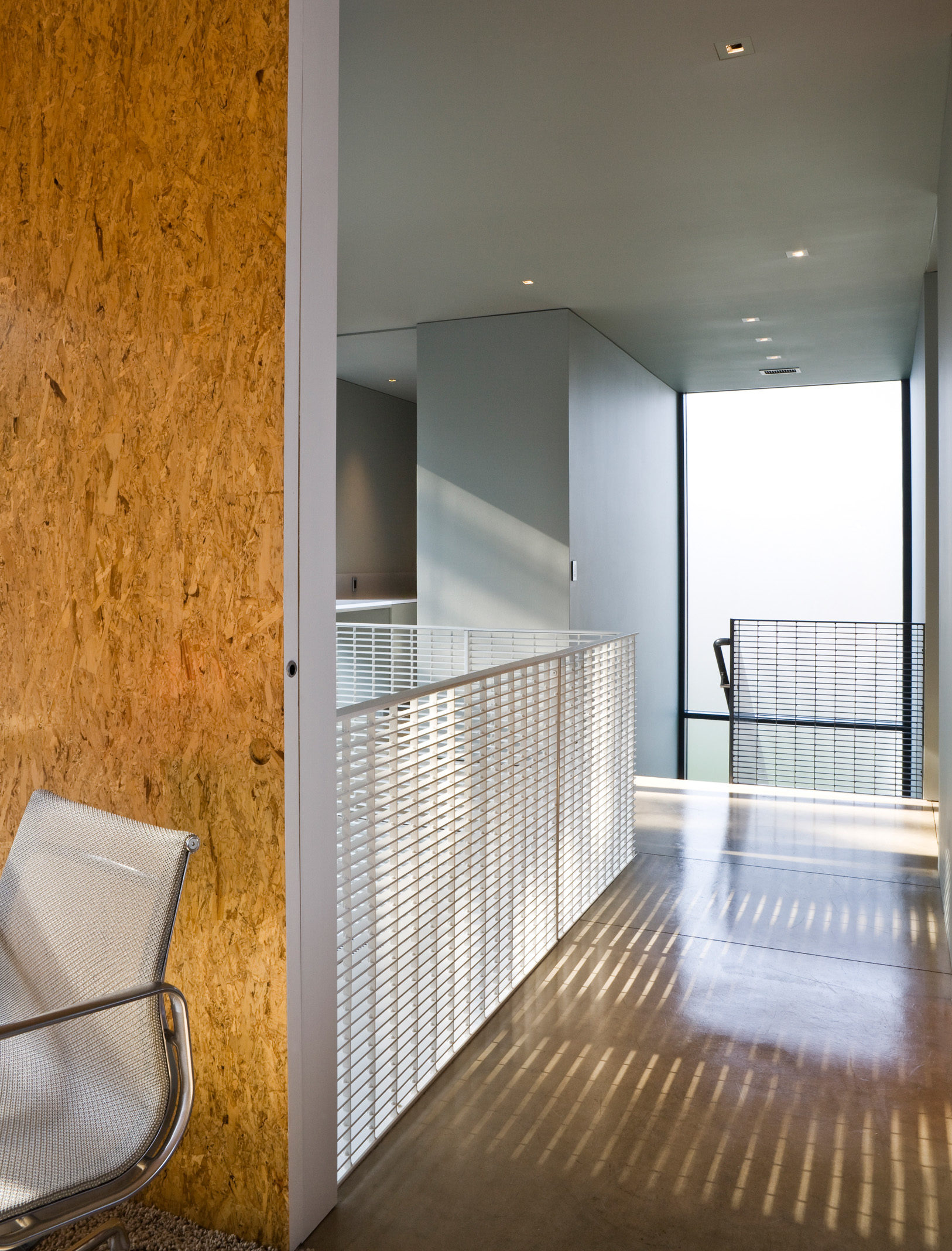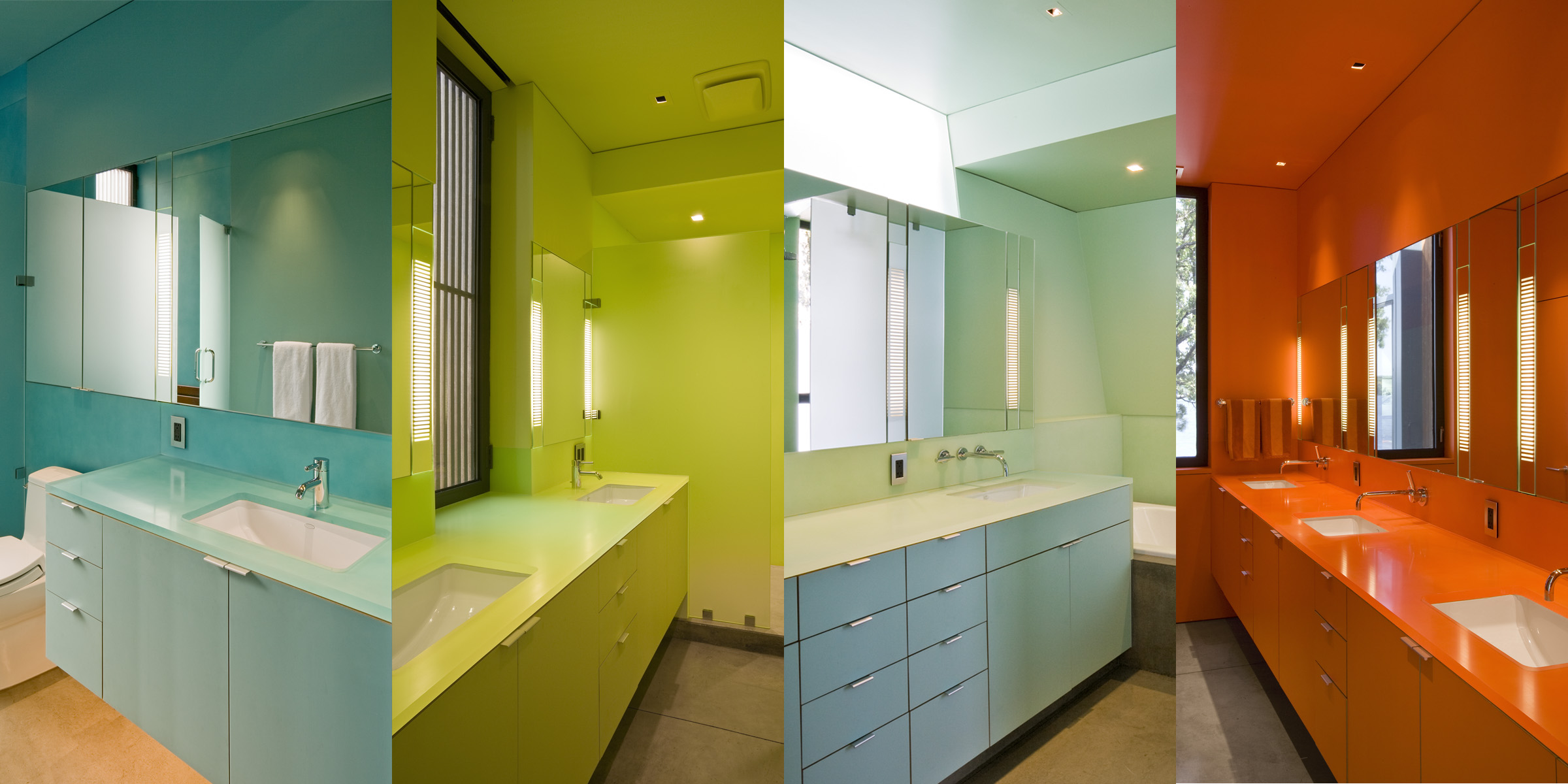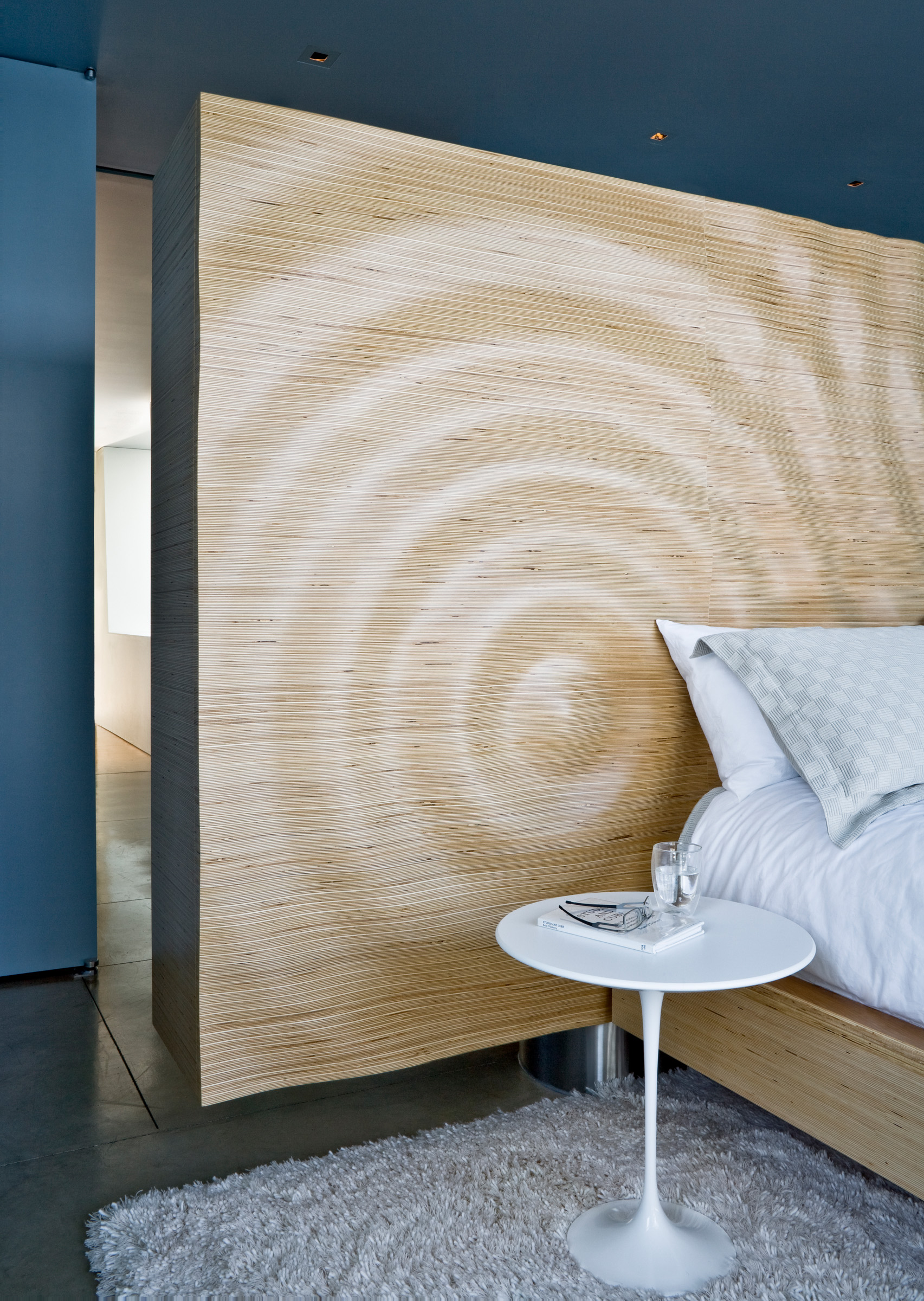 Specialized Objects
In addition to the house and site, Min | Day designed or selected all furniture, fabrics, and finishes. Custom fabrics for many of the furniture selections distinguish the pieces while relating them to material and spatial strategies of the house. We designed and fabricated several feature tables as well as the cnc-milled Lake Cabinet for the master bedroom (see Objects) and Lake Tables. Reminiscent of classic lake boats, the Coffee Table and Dining Table are both made from solid planks White Oak, some of which was milled from a tree taken down during construction.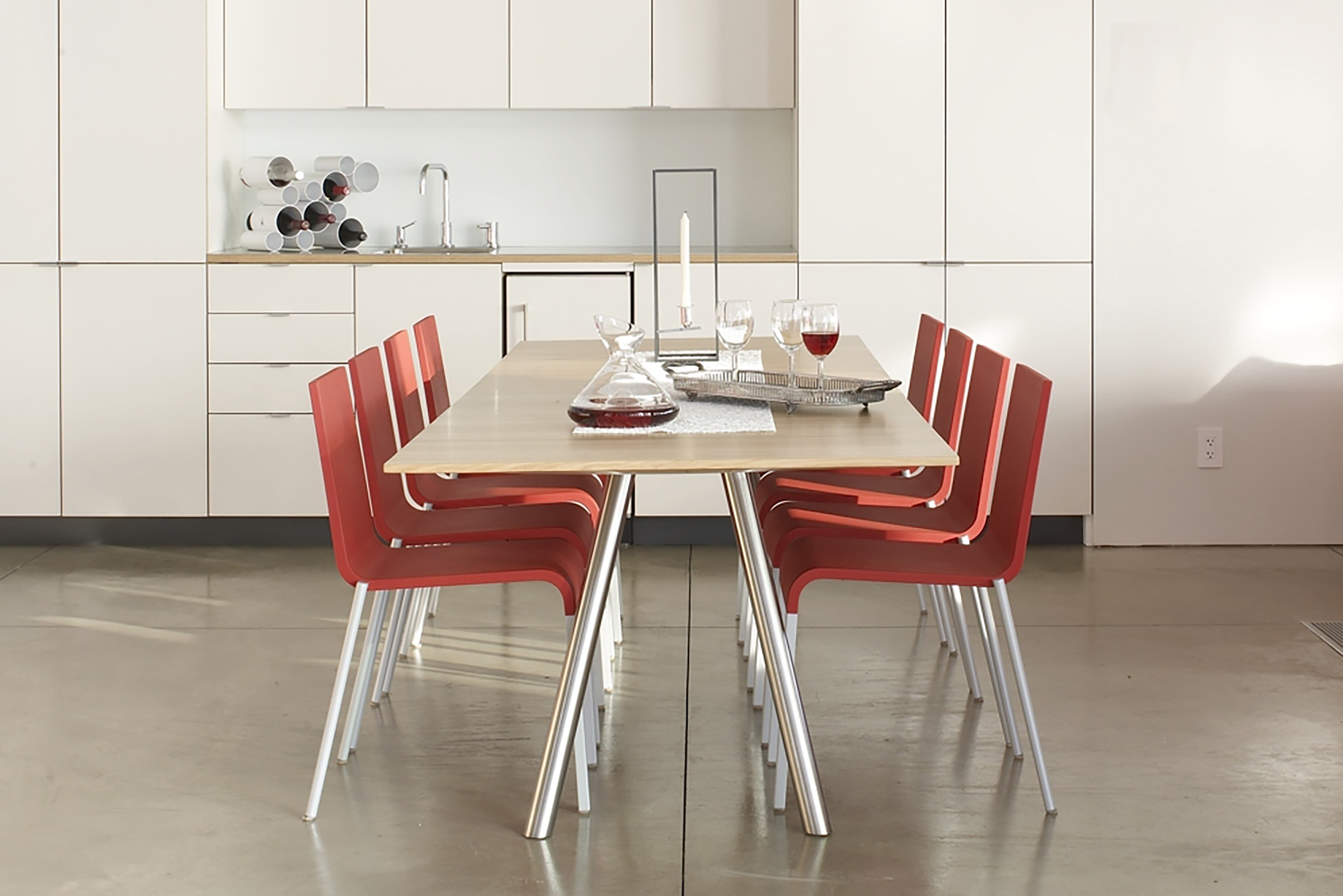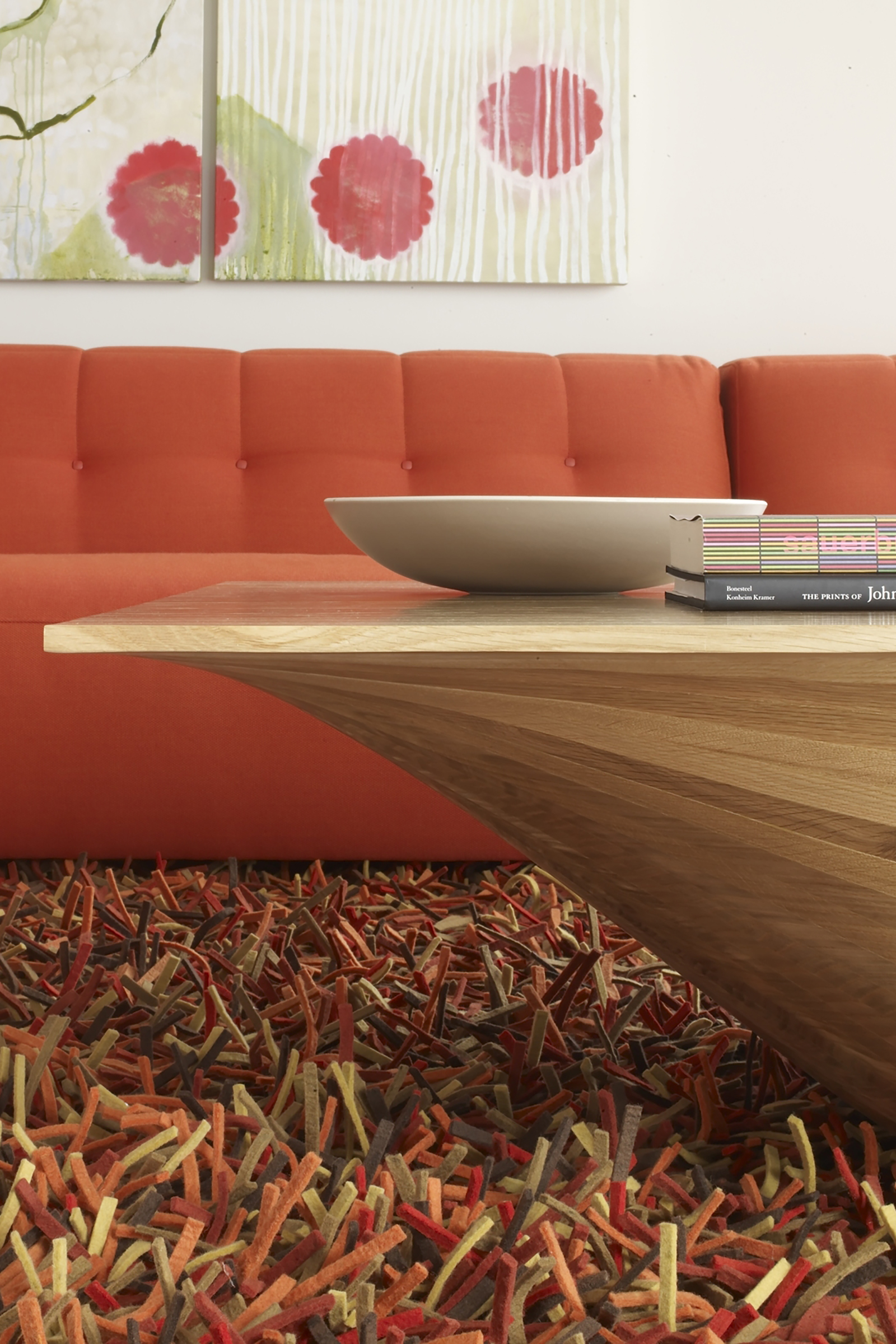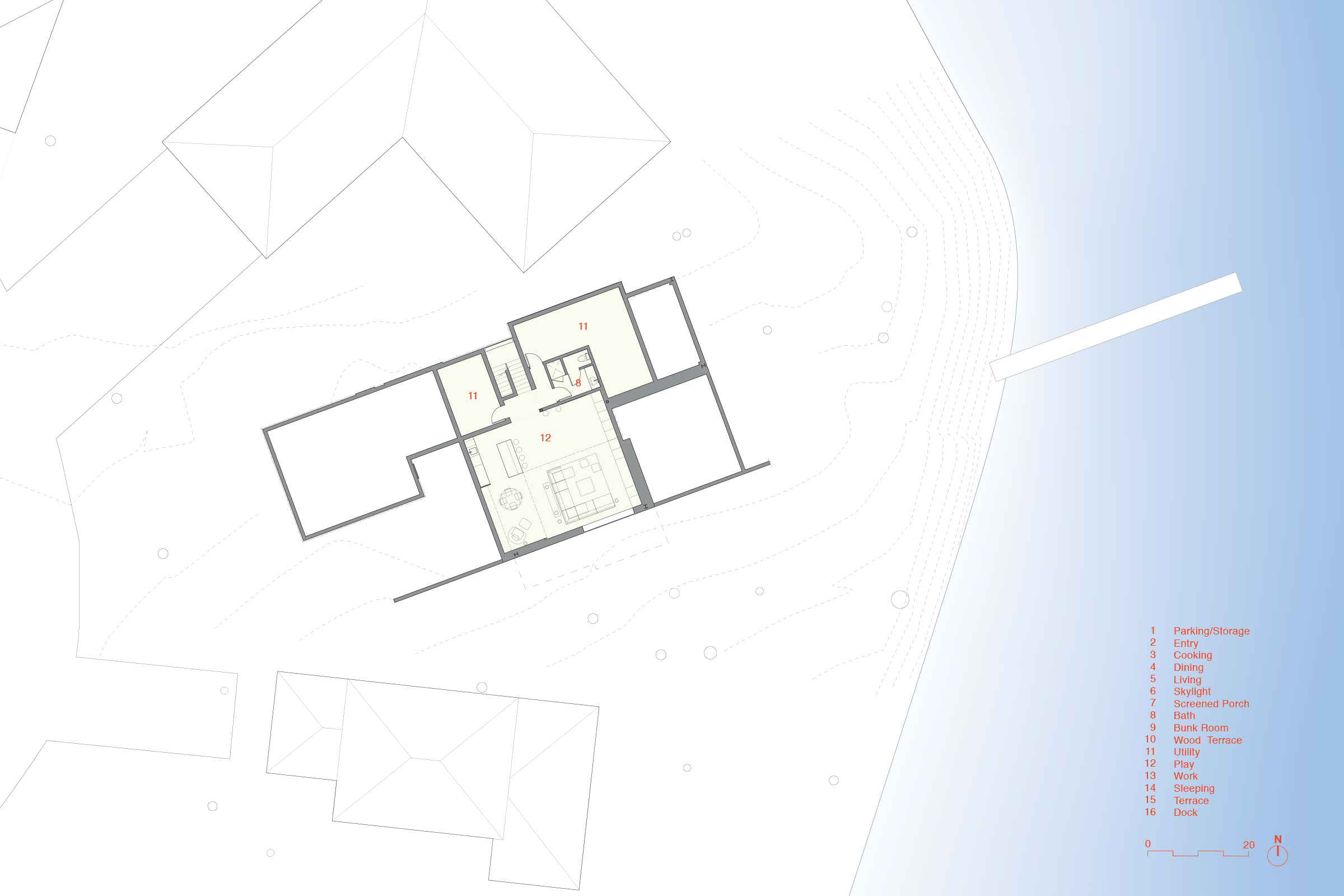 Project Awards
2010 ACSA Faculty Design Award
2009 AIA Central States Region Honor Award
2008 AIA Nebraska Honor Award for new construction
2008 AIA Nebraska Honor Award for detail (Lake Cabinet)
Publications
Architizer.com, "Iowan to See Great Architecture: 10 Projects from the Hawkeye State", by Eric Baldwin
"Two Faces of the Same Firm," Rural Modern by Russell Abraham, The Images Publishing Group Pty. Ltd., 2013
The Home, by Maya Ninova, Bulgaria, June, 2011
Design Bureau Magazine, "Living By the Lake", July/August 2011
Robb Report / Exceptional Properties, January/February 2011
Bob, International Magazine of Space Design, #075, "Min | Day, Fogscape/Cloudscape, L Residence, Spirits Pavilion, House on Lake Okoboji" (30-page feature), ed. Lee Hamin, Korea, October 2010
Metropolitan Home Design 100: The Last Word on Modern Interiors, by Michael Lassel, Filipacchi Publishing, October 2010
Architectures À Vivre #56, "Au bord du lac" by Elisabeth Karolyi, September-October 2010
Kuca Stil, "Leto Bez Kraja", by Jelena Kalicanin, Belgrade, Serbia November 2009
Architectural Record Magazine, Kitchen & Bath Portfolio, "White-washed Kitchen and color soaked bathrooms", by Mae Ryan, September 2009
Metropolitan Home Magazine, "On the Waterfront (In Iowa)", by Fred Bernstein, May 2009
Summa+ 98, "Experiencia Focalizada", by Luis O'Grady, Dec. 2008